New season to feature high-profile guest artists and collaborations
Millikin University's Kirkland Fine Arts Center is pleased to announce its 2021-22 Performing Arts Season. For over 50 years, Kirkland Fine Arts Center has been the place to be for live performing arts for Decatur, Ill., and the surrounding area.
This season features a Kirkland Series of high-profile guest artists such as STOMP, alongside collaborations with the Millikin School of Music and School of Theatre & Dance that include the internationally acclaimed Dallas Brass and the romantic musical, "She Loves Me." This year's performance season will also see the launch of an eclectic new performance series in Albert Taylor Theatre, as well as the long-anticipated opening of the Virginia Rogers Theatre in Millikin's Center for Theatre & Dance.
"We're entering a fine arts season where everything feels different. All that we took for granted in the past now seems fresh, exciting and new," said Bryan Diver, director of Kirkland Fine Arts Center. "Gathering again for shared experiences, especially in the arts, will be joyful and invigorating for us all."
Single event ticket sales (excluding Vespers) will be available for purchase starting Tuesday, Aug. 24 for 2021 events and Tuesday, Dec. 7 for 2022 events. Tickets are currently available to purchase for Friends of Kirkland and season tickets. Children's tickets are just $10 with a paid adult. Kirkland Fine Arts Center has also arranged a free shuttle service through a partnership with Baldwin Shuttle for elderly or disabled patrons who cannot drive themselves to the event.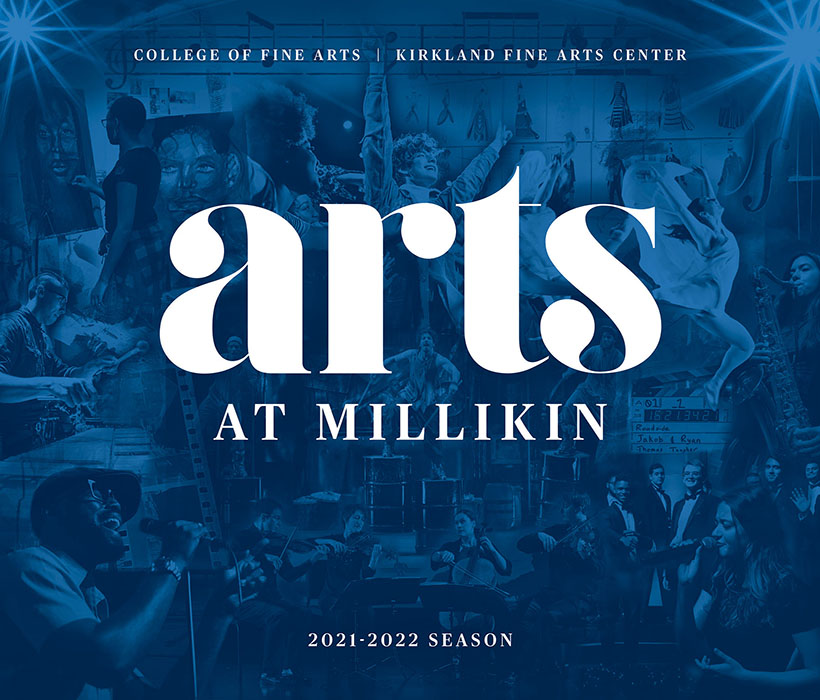 Tickets can be purchased online, over the phone or in person at the ticket office between 10 a.m. and 5 p.m. Tuesday-Friday. Discounted tickets as well as handicap seats are not available online but can be purchased at the ticket office. For further inquiries, contact the Kirkland Ticket Office at 217.424.6318 or visit kirklandfinearts.com.
"We understand that gathering for live events remains a potential concern, and we will do our best to ensure our audiences are as safe as possible while following our state and local health guidelines," said Diver. "We ask for your support and understanding as we navigate these fluid conditions."
Fall 2021 Events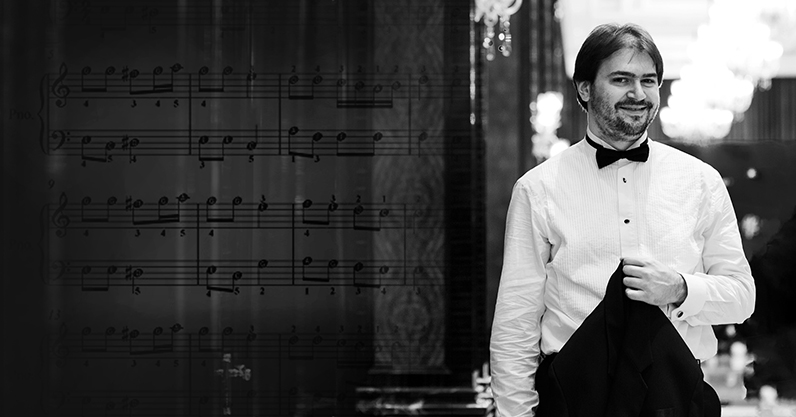 "Bagatelles" with pianist Silvan Negruţiu
Friday, Sept. 10, 2021 | 7:30 P.M.
Kirkland Fine Arts Center | Free
Pianist Silvan Negruţiu returns to the Kirkland Series with a recital marking the release of his new album, "Bagatelles" (Centaur Records, 2021), recorded on the Kirkland stage in August 2020 on a new Steinway chosen by Negruţiu for Kirkland. The program includes works by Alexander Tcherepnin, Robert Chumbley, Ludwig van Beethoven and Carl Vine. Millikin is proud to participate in the launch of this recording, which was completely Millikin made.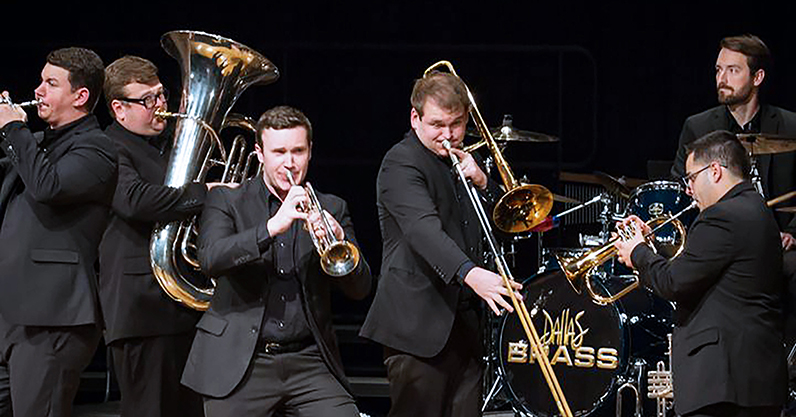 The Dallas Brass featuring the Millikin Symphonic Wind Ensemble
Sunday, Oct. 24, 2021 | 2 P.M.
Kirkland Fine Arts Center
$20-$30 or free with student ID
Since its founding in 1983 by Michael Levine, the Dallas Brass has become one of America's foremost musical ensembles. The group has established a unique blend of traditional brass instruments with a full complement of drums and percussion, which creates a performing entity of extraordinary musical depth and breadth. The Dallas Brass repertoire includes classical masterpieces, Dixieland, swing, Broadway, Hollywood and patriotic music for the entire family.

"She Loves Me" music by Jerry Bock | Book by Joe Masteroff
Lyrics by Sheldon Harnick
Friday, Nov. 12, 2021 | 7:30 P.M.
Saturday, Nov. 13, 2021 | 7:30 P.M.
Sunday, Nov. 14, 2021 | 2 P.M.
Kirkland Fine Arts Center | $20–$25
Considered by many to be the most charming musical ever written, "She Loves Me" is a warm romantic comedy filled with an endearing innocence and a touch of old-world elegance. Set in a delightful parfumerie in Budapest in 1937, two lonely hearts discover that love is clever and may not be as neatly packaged as the fragrances they sell. Like "Phantom of the Opera," this production represents another exciting collaboration between the Millikin-Decatur Symphony Orchestra and Millikin's School of Theatre & Dance.
Spring 2022 Events

STOMP: SEE WHAT ALL THE NOISE IS ABOUT.
Saturday, Feb. 26, 2022 | 7:30 P.M.
Kirkland Fine Arts Center | $35–$55
Matchboxes, brooms, garbage cans, Zippo lighters and more fill the stage with energizing beats by STOMP, a performance that blends dance, music and theatrical performance into one electrifying rhythm. STOMP provides an explosive, provocative, sophisticated, utterly unique program that has been playing to sold-out audiences of all ages for more than 25 years.

Velocity Irish Dance
Friday, March 25, 2022 | 7:30 P.M.
Kirkland Fine Arts Center | $15–$35
Honoring past traditions while blasting them feet first into the 21st century, Velocity is a multimedia, high-octane celebration of the past, present and future of Irish dance. Two illustrious Irish hoofers and a motley crew of mind-blowing musicians come together in an intimate, no-nonsense jam session of impossible scuffles, shuffles and every time-step in between. Velocity is a show for all ages, tracing the evolution of Irish dance while toying with its tradition.

Brian Owens
Saturday, April 2, 2022 | 7:30 P.M.
Kirkland Fine Arts Center | $15–$25
Millikin alum and new voice in American soul, Brian Owens returns to Millikin. Singer, songwriter and dedicated community activist, Owens' collaboration with the Life Creative Group features a unique blend of gospel, soul, hip-hop and pop music. With inspiration from Otis Redding, Stevie Wonder, Michael McDonald, Johnny Cash and Sam Cooke, Owens delivers his own interpretation of the classic R&B sound.
Kirkland Fine Arts Center
Millikin University believes that the arts are essential to the enrichment of society and a fundamental part of the educational process. Millikin's founder, James Millikin, declared that men and women should have both a classical and practical education to meet the demands of a changing society. The Kirkland Performing Arts Series supports this mission by encouraging both students and the community to participate in its programs and understand its multicultural heritage through performing arts events.
For over 50 years Kirkland has been the place to be for the arts in the Decatur community and the surrounding area. Kirkland Fine Arts Center has presented amazing talent, hilarious comedy, and fascinating speakers. Some of the artists have included Pete Fountain, Duke Ellington, Patti Page, Ray Charles, Olivia Newton John and Bob Newhart. Touring companies have included RENT, CATS, Showboat, Master Class with Maria Callas and Cirque Eloize. Speeches by distinguished guests like White House correspondent Helen Thomas, Leonard Nimoy and retired four-star General and former Secretary of State Colin L. Powell have been presented.
Events at Kirkland Fine Arts Center are partially supported by a grant from the Illinois Arts Council, a state agency, and the Midwest Arts Council.