New season features international drum troupe, stand-up comedy and classic rock
Millikin University's Kirkland Fine Arts Center is pleased to announce its 2018-2019 Performing Arts Season. For over 45 years, Kirkland Fine Arts Center has been the place to be for live performing arts for Decatur, Ill., and the surrounding area. The tradition continues this coming season with a diverse lineup that is not only family-friendly, but fun for all including an international drum troupe, stand-up comedy, classic rock and so much more.
"The 18-19 Season is a wonderful opportunity for the community to attend performances that are 'must-sees.' Millikin alum Joel Kim Booster, one of the hottest entertainers and stand-up comedians in Hollywood, and the Pink Floyd Laser Spectacular are just two examples," said Kirkland Fine Arts Center's Director Jan Traughber. "All Kirkland Series events are family-friendly, affordable, and exceptional live performing arts offerings, and I am very excited to be presenting them."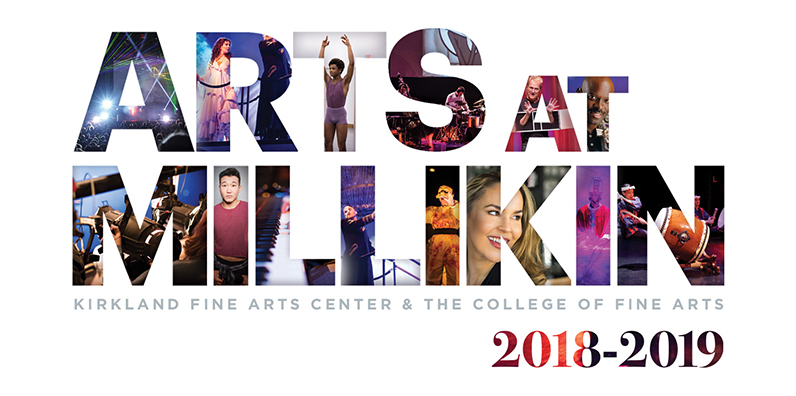 Ticket packages are available for purchase now. Single tickets are available for purchase to donors of the Friends of Kirkland program, including Vespers. Single tickets will be available for the general public to all Kirkland 2018 events starting Sept. 10, 2018. Single tickets for Kirkland spring semester events in 2019 will be available starting Dec. 3, 2018.
Kirkland also arranges for a free shuttle service through a cooperation with Baldwin Shuttle for elderly or disabled patrons who cannot drive themselves to the event. Contact Baldwin Shuttle at 1.800.747.3593 to reserve a free shuttle service to and from your home.
Purchase tickets online, over the phone, or in person at the ticket office between 10 a.m. and 5 p.m. weekdays. Discounted tickets as well as handicap seats are not available online but can be purchased at the ticket office. For further inquiries, contact the Kirkland Ticket Office at 217.424.6318 or visit kirklandfinearts.com.
The lineup of events for the 2018-2019 season are as follows.
Fall 2018 Events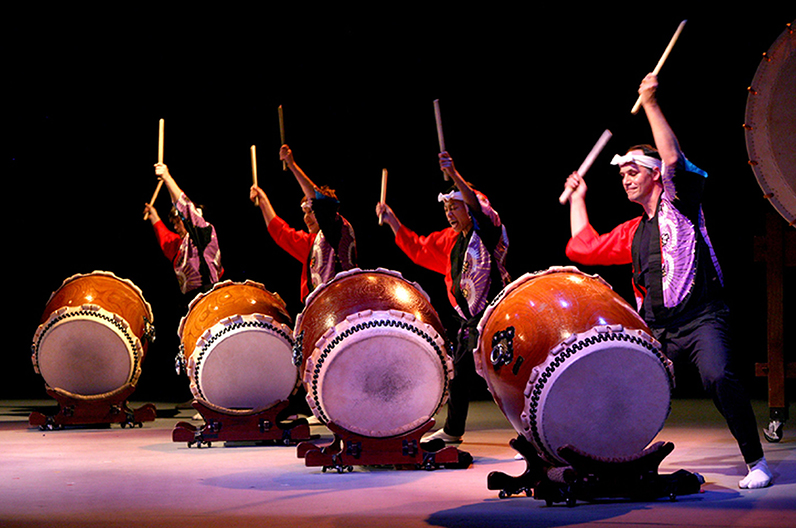 Taikoza Drums
Saturday, Sept. 29 at 7:30 p.m.
Roughly translated, Taiko means "big drums," and that's exactly what Taikoza brings. Big Drums, powerful rhythms, and electrifying, room-thumping energy. This exciting group draws from Japan's rich traditions to create a highly visual performance. Taikoza uses the powerful rhythms of the Taiko drums to create an electrifying energy that carries audiences in a new dimension of excitement.
Ticket Info:
Single Ticket Prices: $15, $20, $25
Children's Tickets: $10 (available by phone or in person only)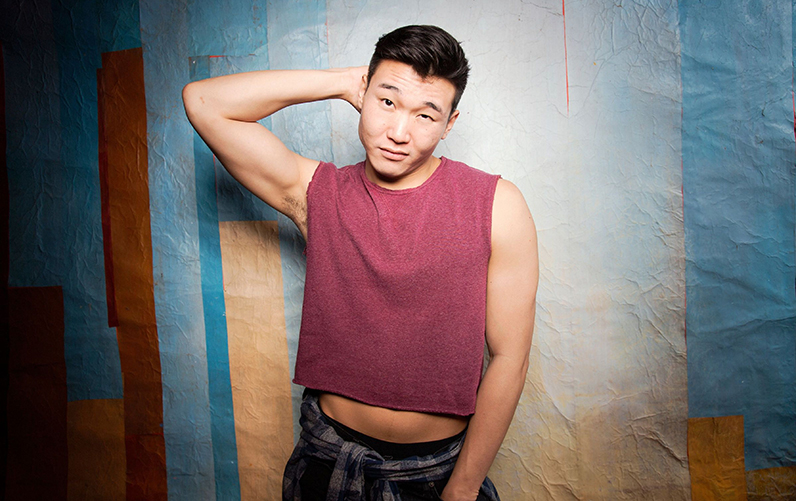 Joel Kim Booster
Saturday, Oct. 6 at 9 p.m.
Millikin alum Joel Kim Booster '10 is one of the hottest entertainers and stand-up comedians in Hollywood today. You may recognize him from Conan, Comedy Central, or truTV. He's also one of the 2018 Forbes' "30 Under 30" in entertainment, and on Esquire's "10 Comedians to Watch" list. Don't miss his return to campus during Homecoming at Millikin University.
Ticket Info:
Single Ticket Prices: $10, $15, $20
Content considered Rated R. No children's discounts available for this event.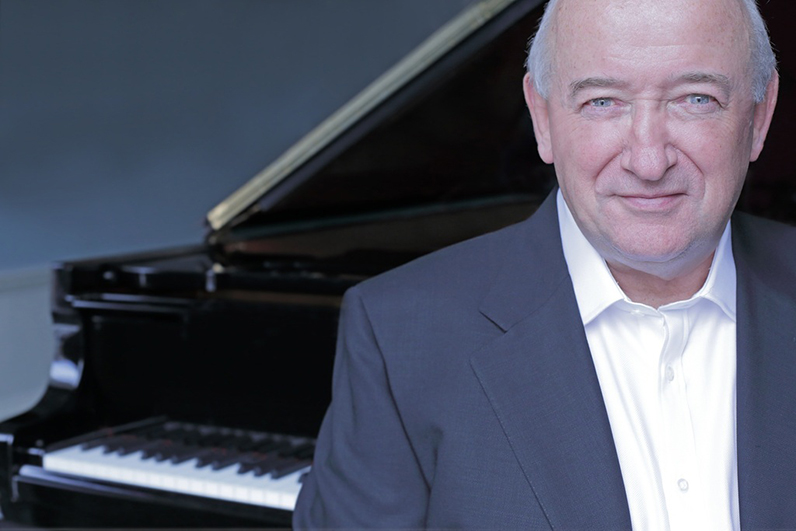 John O'Conor
Saturday, Oct. 27 at 7:30 p.m.
Irish pianist John O'Conor has been gathering wonderful reviews for his masterly playing for over 40 years. Having studied in his native Dublin, in Vienna with Dieter Weber and being tutored by the legendary Wilhelm Kempff, his unanimous 1st Prize at the International Beethoven Piano Competition in Vienna in 1973 opened the door to a career that has brought him all around the world.
His recordings of the complete Beethoven Piano Sonatas led CD Review to say that he "by now should be recognized as the world's premier Beethoven interpreter" and his recent recordings of the complete Beethoven Piano Concertos with the London Symphony Orchestra and Andreas Delfs have also been greeted with acclaim.
A Steinway Artist, he is chair of the Piano Division at Shenandoah Conservatory, a member of the faculty of the Glenn Gould School at the Royal Conservatory of Music in Toronto, a visiting professor at Showa University in Japan and also continues to teach at the Royal Irish Academy of Music in Dublin.
Ticket Info:
Single Ticket Prices: $20
Children's Tickets: $10 (available by phone or in person only)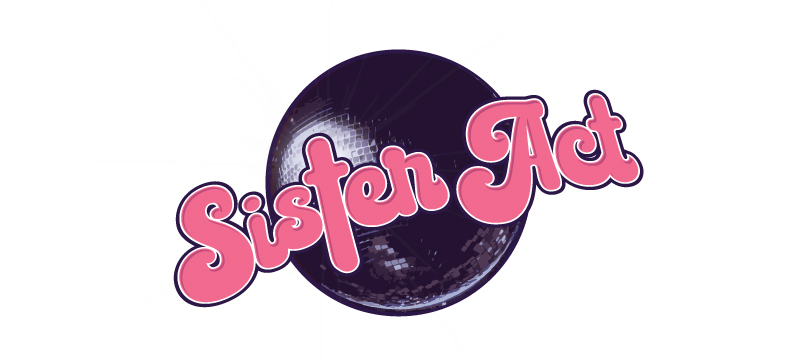 Sister Act
Music by Alan Menken, Lyrics by Glenn Slater
Book by Cheri Steinkellner and Bill Steinkellner
Friday, Nov. 9 at 7:30 p.m.
Saturday, Nov. 10 at 7:30 p.m.
Sunday, Nov. 11 at 2 p.m.
After witnessing a violent crime, night club singer Deloris Van Cartier takes refuge in a Philadelphia convent where she awaits a date in court to testify. Her values, however, are put to the test when a group of Carmelite nuns unwittingly make their way into her heart and enlighten her on the power of faith and sisterhood.
Ticket Info:
Single Ticket Prices: $18, $22, $24
Children's Tickets: $10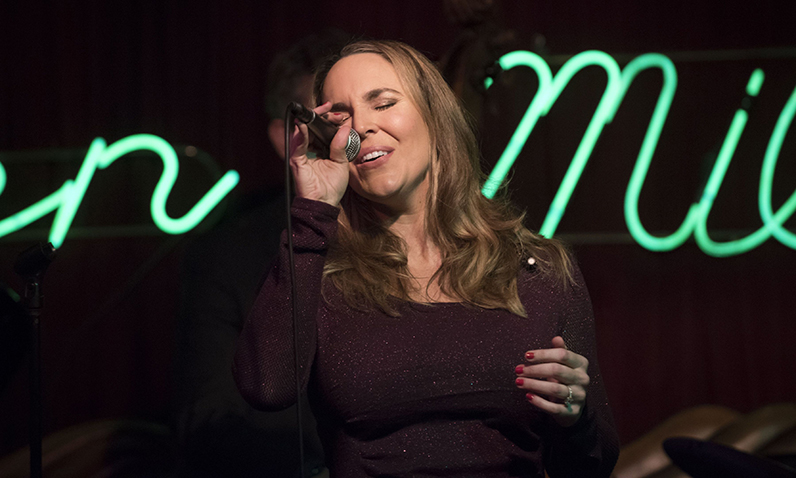 Holiday Jazz
Saturday, Dec. 8 at 7:30 p.m.
Celebrate the sounds of the season during the 11th anniversary of Holiday Jazz. The Millikin University Jazz Sextet features School of Music faculty Dave Burdick, Brian Justison, Chris Nolte, Perry Rask, Randy Reyman and Steve Widenhofer returning once again to get you in the Holiday spirit with their jazzy swing on Holiday classics. Upbeat and soothing favorites are sure to make everyone in the family tap their toes and sing along.
Holiday Jazz will also feature vocal jazz great and Millikin alum Angel Spiccia '03.
Ticket Info:
Single ticket prices: $15, $20, $25
Children's Tickets: $10
Spring 2019 Events
Langston Hughes Project - Ask Your Mama: 12 Moods of Jazz
Saturday, Feb. 9 at 7:30 p.m.
The Langston Hughes Project features Hughes' homage of music and verse to the struggle for artistic and social freedom of the 1960s through poetry slam, a live jazz band, and multimedia showcase of the Harlem Renaissance. This creative masterwork was left unperformed at the time of the author's death. The musical cues are drawn from blues and Dixieland, gospel, boogie-woogie, bebop, progressive jazz, Latin "cha-cha," Afro-Cuban mambo, German lieder, Jewish liturgy, West Indian calypso and African drumming. This is a truly one-of-a-kind event that should not be missed.
Originally, Langston Hughes created Ask Your Mama in the aftermath of his participation as an official for the five-day Newport Jazz Festival of July 1960, where he shared the stage with such luminaries as Louis Armstrong, Dizzy Gillespie, Horace Silver, Dakota Staton, Oscar Peterson, Lambert, Hendricks, & Ross, Otis Spann, Ray Charles and Muddy Waters. The musical scoring of the poem was designed to serve not as mere background for the words but to forge a conversation and a commentary with the music. Though Hughes originally intended to collaborate with Charles Mingus, and then Randy Weston, on the full performance of his masterwork, it remained only in the planning stages when Langston Hughes died in 1967. Its recovery now in word, music and image provides a galvanizing experience for audiences everywhere.
Ticket Info:
Single Ticket Prices: $25, $30, $35
Children's Tickets: $10 (available by phone or in person only)

Pink Floyd Laser Spectacular
Saturday, April 6 at 7:30 p.m.
The Pink Floyd Laser Spectacular has become a cult classic, presenting the music of Pink Floyd like you've never seen it before. Driven by cutting-edge effects, full-color lasers, Hi-Def multi-screen video projection, concert quality sound and lighting effects, your senses are confronted with an array of visual displays, choreographed to the soundtrack of this incredible experience. The Laser Spectacular brings together multiple generations of Pink Floyd fans.
The perfect show for classic rock fans young and old, The Pink Floyd Laser Spectacular combines the music you've loved for years with today's most advanced entertainment technology to create a rich, lush, sensory experience not to be missed.
Ticket Info:
Single Ticket Prices: $25, $30, $35
Children's Tickets: $10 (available by phone or in person only)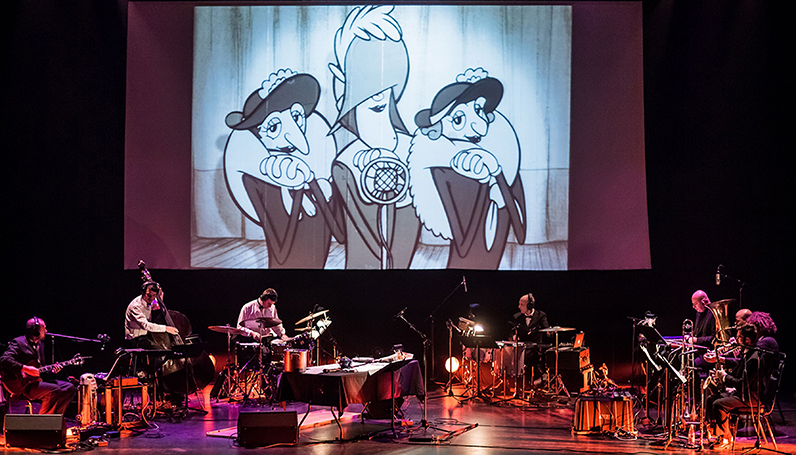 Triplets of Belleville
Saturday, May 11 at 7:30 p.m.
Experience the Academy Award-nominated French film the "Triplets of Belleville" as the story is told almost exclusively through visual arts. A live orchestra will perform the film's score and sound effects. Rolling Stone called it a "bracing blend of silliness and sophistication," while Roger Ebert proclaimed, "'The Triplets of Belleville' will have you walking out of the theater with a goofy grin on your face, wondering what just happened to you."
This much beloved animated film is screened as composer Benoit Charest leads Le Terrible Orchestre de Belleville in the live performance of his original score for the film, including his Academy Award-nominated best song. In the spirit of the film, Le Terrible Orchestre de Belleville transports audiences to the exciting streets of 1920s Paris and Le Jazz Hot.
Kirkland Fine Arts Center
Millikin University believes that the arts are essential to the enrichment of society and a fundamental part of the educational process. Millikin's founder, James Millikin, declared that men and women should have both a classical and practical education to meet the demands of a changing society. The Kirkland Performing Arts Series supports this mission by encouraging both students and the community to participate in its programs and understand its multicultural heritage through performing arts events.
For over 45 years Kirkland has been the place to be for the arts in the Decatur community and the surrounding area. Kirkland Fine Arts Center has presented amazing talent, hilarious comedy, and fascinating speakers. Some of the artists have included Pete Fountain, Duke Ellington, Patti Page, Ray Charles, Olivia Newton John and Bob Newhart. Touring companies have included RENT, CATS, Showboat, Master Class with Maria Callas and Cirque Eloize. Speeches by distinguished guests like White House correspondent Helen Thomas, Leonard Nimoy and retired four-star General and former Secretary of State Colin L. Powell have been presented.
Events at Kirkland Fine Arts Center are partially supported by a grant from the Illinois Arts Council, a state agency, and the Midwest Arts Council.