Kirkland Fine Arts Center announces 2017-2018 Performance Season
Millikin University's Kirkland Fine Arts Center is pleased to announce its 2017-2018 Performing Arts Season. For over 45 years, Kirkland Fine Arts Center has been the place to be for live performing arts for Decatur, Ill., and the surrounding area. The tradition continues this coming season with a diverse lineup that is not only family-friendly, but fun for all including a Broadway icon, international ballet, music royalty and so much more.
"The 17-18 Season is a wonderful opportunity for the community to attend performances that are 'must-sees.' Broadway icon Ben Vereen presenting an evening of song and dance and the Great Russian Nutcracker performed by the Moscow Ballet and featuring the Millikin-Decatur Symphony Orchestra are just two examples," said Kirkland Fine Arts Center's Director Jan Traughber. "All Kirkland Series events are family-friendly, affordable, and exceptional live performing arts offerings, and I am very excited to be presenting them."
Early-order ticket options are available to all the events you want to see this year. Take advantage of Kirkland's Á La Carte packages and save up to 15 percent on any purchase. Children's tickets for students in grades K-12 are just $10. Kirkland Fine Arts Center has also partnered with Baldwin Shuttle to provide a free shuttle service this season for elderly or disabled patrons who cannot drive themselves to the show, but still want to experience and support the arts in Decatur.
The Kirkland Fine Arts Center Friends Program is an opportunity for valued patrons to share their love of the fine and performing arts with others. Support groups like the Friends of Kirkland and corporate sponsors create 60 percent of the funding non-profit arts organizations use each year for programming. Become a Friend of Kirkland and receive up to 25 percent off tickets to any event listed. For more information, visit kirklandfinearts.com/friend.
For further information on purchasing tickets, contact the Kirkland Ticket Office at 217.424.6318 or visit kirklandfinearts.com. The lineup of events for the 2017-2018 season are as follows.
Fall 2017 Events
Ben Vereen
Saturday, Sept. 9, 2017 at 7:30 p.m.
Tickets: $40/$30/$25, School Age $10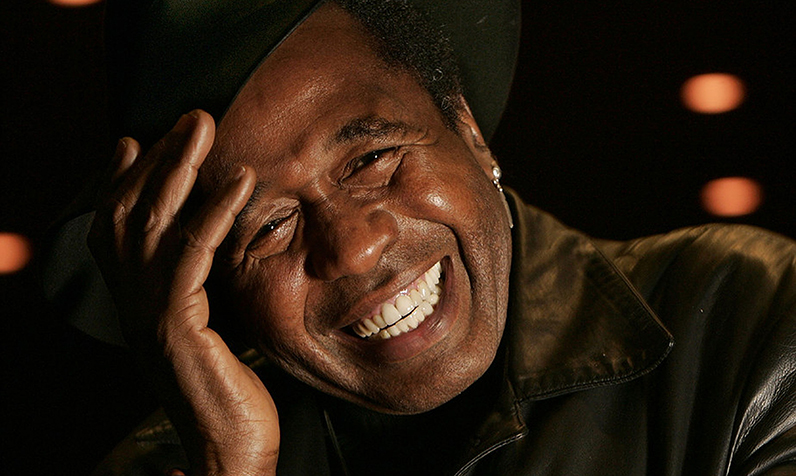 Ben Vereen's legendary performances transcend time and are woven into the fabric of America's artistic legacy. For decades, fans have followed him from television, movies, concert halls, to Broadway and back. Mr. Vereen has starred on Broadway in "Wicked," "Fosse," "I'm Not Rappaport," "Hair," "Jesus Christ Superstar," "Pippin" and "A Christmas Carol." His role in "Pippin" garnered him a prestigious Tony as well as the Drama Desk Award for Best Actor in a Musical.
His one-man show "Steppin' Out With Ben Vereen" is receiving rave reviews internationally. Vereen's artistic quality is fueled by a passion to channel the arts for a better world.
BritBeat
Saturday, Oct. 28, 2017 at 7:30 p.m.
Tickets: $25/$30/$35, School Age $10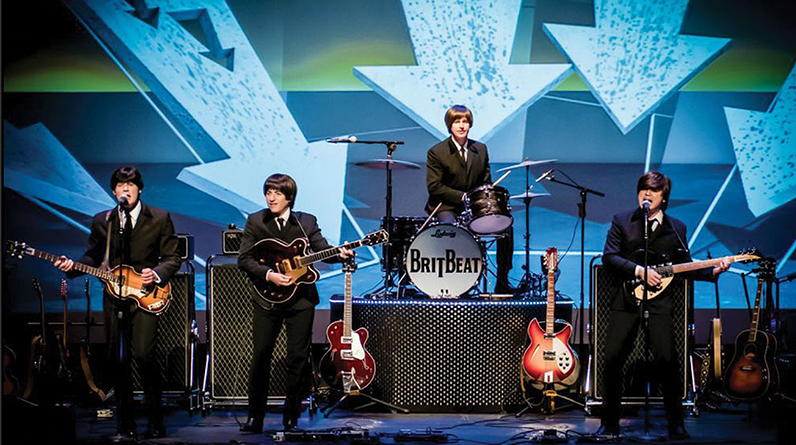 BritBeat is bringing the Beatles' invasion of America to Kirkland Fine Arts Center with a stunning multimedia theatrical concert guaranteed to please. Join us for a journey through the Beatles' Ed Sullivan dynamic debut, their early classics, the psychedelic Sgt. Pepper era, and the later years of Abbey Road and the White Album. Enjoy Beatles' hits like "Twist and Shout," "Let It Be," "A Hard Day's Night," and many more. Dance the night away as BritBeat captures the mania and emotions of the Beatles career for a perfect night of entertainment.
Nutcracker
Saturday, Nov. 4, 2017 at 2:00 p.m. and 7:30 p.m.
Tickets: $35/$45/$65, School Age $10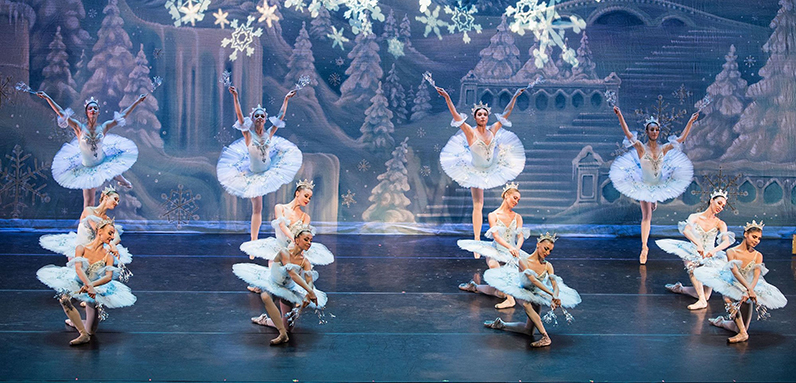 Moscow Ballet's "Great Russian Nutcracker" ushers in the holiday season with two collaborative performances from Kirkland Fine Arts Center and the Millikin-Decatur Symphony Orchestra (MDSO) Masterworks Series. Enjoy the immersive Christmas classic with 40 professional dancers, hand-selected area young dancers, a local children's choir, and a full musical accompaniment from the Millikin-Decatur Symphony Orchestra. Tchaikovsky's classic score narrates our audience through the "Miniature Overture," "Land of the Sugar Plum Fairy," and closes with Marsha and the Nutcracker Prince dancing a grand pas de deux before the dream ends.
Holiday Jazz
Saturday, Dec. 9, 2017 at 7:30 p.m.
Tickets: $15/$20/$25, School Age $10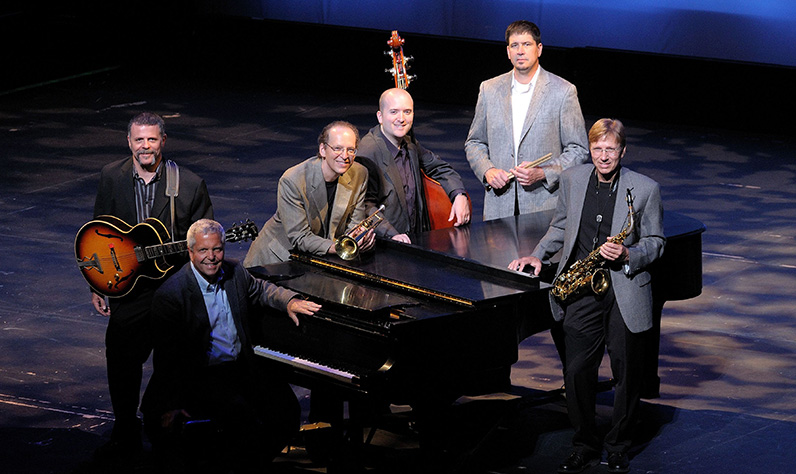 Celebrate the sounds of the season during the 10th anniversary of Holiday Jazz. The Millikin University Jazz Sextet features School of Music faculty Dave Burdick, Brian Justison, Chris Nolte, Perry Rask, Randy Reyman and Steve Widenhofer returning once again to get you in the Holiday spirit with their jazzy swing on Holiday classics. Upbeat and soothing favorites are sure to make everyone in the family tap their toes and sing along.
This year's performance will feature vocal jazz greats and Millikin alumni Angel Spiccia '03 and Brian Owens '01.
Spring 2018 Events
Mark Nizer 4D
Saturday, Jan. 27, 2018 at 7:30 p.m.
Tickets: $15/$20/$25, School Age $10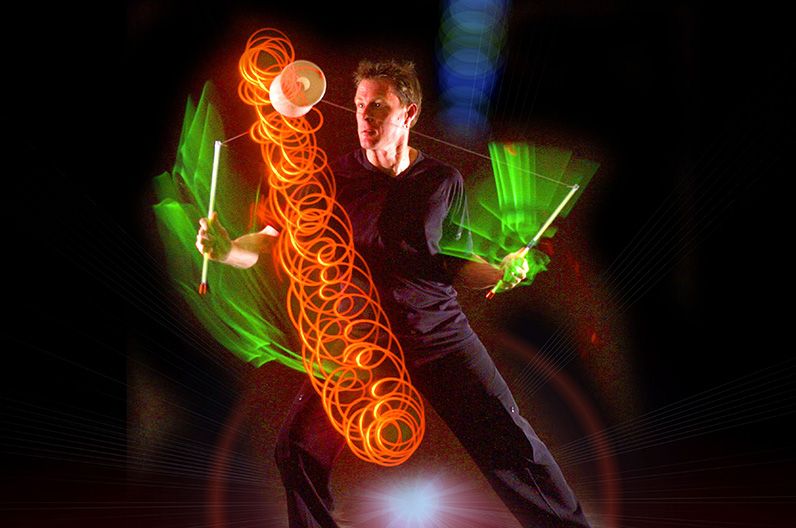 Mark Nizer changes the way people view the world, literally. Glasses, provided by Kirkland, are worn during this show for maximum effect. The impossible is possible; the improbable is probable. Winner of the International Juggling Championships, Nizer has taken his one-man show to the ninth degree. He incorporates juggling, technology video, music and humor to create a unique and amazing evening. Nizer's expertly crafted entertainment showcase and outrageous comedy is nothing short of brilliant.
​Mojo and the Bayou Gypsies
Saturday, Feb. 24, 2018 at 7:30 p.m.
Tickets: $20/$25/$30, School Age $10
Mister Mojo and his troupe of near-mad musical provocateurs are bringing an authentic Cajun experience to Kirkland Fine Arts Center for a Mardi Gras celebration. Mojo and the Bayou Gypsies have poured Louisiana Fire on audiences for over a quarter century. Few performers lift an audience like Mojo and the Bayou Gypsies.
Rhonda Vincent
Saturday, March 24, 2018 at 7:30 p.m.
Tickets: $25/$30/$35, School Age $10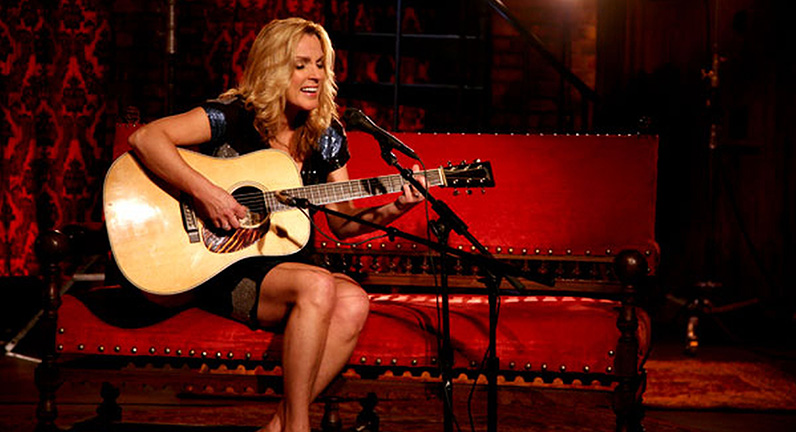 The reigning queen of Bluegrass returns to Kirkland with world-class musicians and an award winning voice. Enjoy as Rhonda Vincent seamlessly performs a breath-taking, one of a kind, must see performance that reaches beyond the boundaries of Bluegrass music!.
Catapult - Shadow Dance
Saturday, April 7, 2018 at 7:30 p.m.
Tickets: $15/$20/$25, School Age $10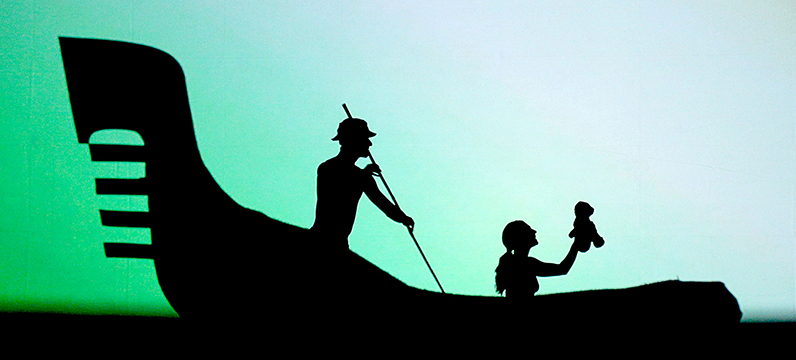 An America's Got Talent finalist from Season 8, Catapult features incredible dancers who work behind a screen to create magical shadow silhouettes of shapes from the world around us. Be amazed as you watch their bodies transform into a mountain, an elephant, a dragon, even a helicopter. You'll never figure out how they do it, and you won't know what they will create next. Packed with hundreds of shape transformations, the show is full of humor, emotion and engaging stories.
MJ Live!
Friday, May 11, 2018 at 7:30 p.m.
Tickets: $30/$40/$50, School Age $10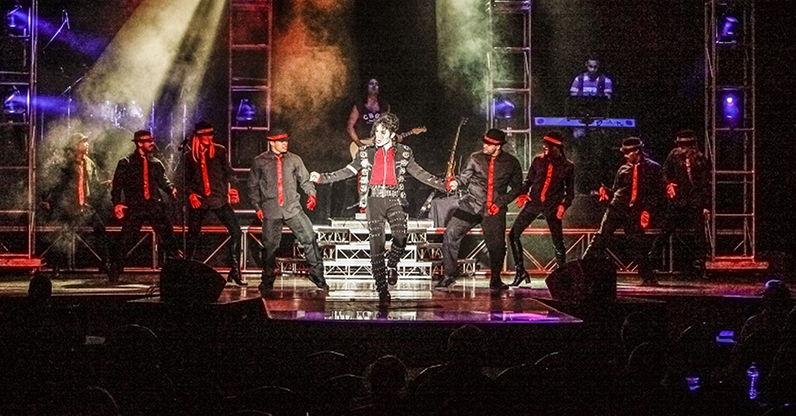 Relive the energy, excitement and pure joy of the legendary superstar and his music through the #1 Michael Jackson tribute concert in the world. Feel the energy from the band and the mega-talented dancers through this live performance. Witness the awesome sound, lighting, and effects. Sing along to some of the greatest hits of all time like "Bad," "Billie Jean," "Beat It," "Dangerous," "Smooth Criminal," and many more.
Kirkland Fine Arts Center
Millikin University believes that the arts are essential to the enrichment of society and a fundamental part of the educational process. Millikin's founder, James Millikin, declared that men and women should have both a classical and practical education to meet the demands of a changing society. The Kirkland Performing Arts Series supports this mission by encouraging both students and the community to participate in its programs and understand its multicultural heritage through performing arts events.
For over 45 years Kirkland has been the place to be for the arts in the Decatur community and the surrounding area. Kirkland Fine Arts Center has presented amazing talent, hilarious comedy, and fascinating speakers. Some of the artists have included Pete Fountain, Duke Ellington, Patti Page, Ray Charles, Olivia Newton John and Bob Newhart. Touring companies have included RENT, CATS, Showboat, Master Class with Maria Callas and Cirque Eloize. Speeches by distinguished guests like White House correspondent Helen Thomas, Leonard Nimoy and Colin L. Powell have been presented.
For more information about Kirkland Fine Arts Center, please visit kirklandfinearts.com. Events at Kirkland Fine Arts Center are partially supported by a grant from the Illinois Arts Council, a state agency, and the Midwest Arts Council.