Millikin student-athlete qualifies for Academic All-American consideration
Millikin University senior Kalli Farmer, of Columbia, Ill., was named to the 2020 CoSIDA Academic All-District® Softball Team for NCAA District 7 on May 14.
The 2020 Academic All-District® Softball Team, selected by CoSIDA, recognizes the nation's top student-athletes for their combined performances on the field and in the classroom. The CoSIDA Academic All-America® program separately recognizes softball honorees in four divisions — NCAA Division I, NCAA Division II, NCAA Division III and NAIA. Honorees selected Academic All-District® will advance to the CoSIDA Academic All-America® ballot. Academic All-America® honorees will be announced from June 8-11.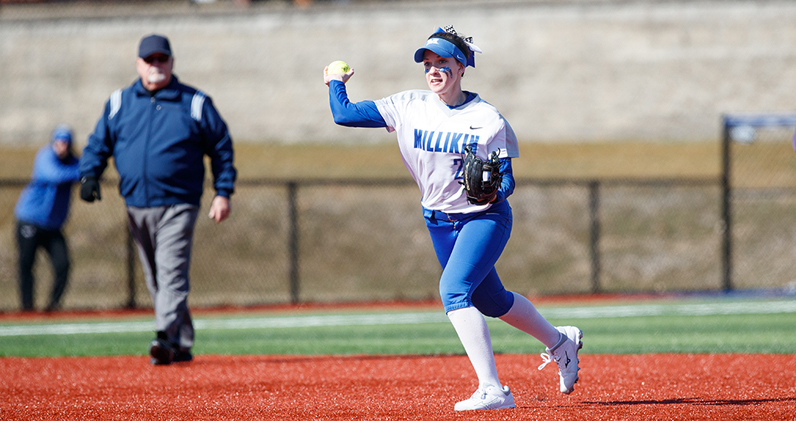 Normally, honorees are selected based on athletic performance during a particular season. Due to the shortened softball season resulting from the COVID-19 pandemic, this year's selections were based on career athletic performance.
Farmer batted .488 with 12 RBI in 13 games during the 2020 season. For her career, Farmer hit .399 with 76 RBI. Farmer was named to the 2019 Google Cloud Academic All-American Third Team. Farmer was named to the College Conference of Illinois and Wisconsin (CCIW) All-Conference First Team in 2018 and 2019 and was a Second Team selection in 2017.
Farmer was named to the NFCA All-Region First Team in 2019. In 2018, Farmer was the NCAA Statistical Champion for Toughest to Strikeout with zero strikeouts at the plate that season. In 2019, Farmer was selected the Big Blue Softball team's Most Valuable Player and named the Millikin Athletic Department's Student Athlete of the Year.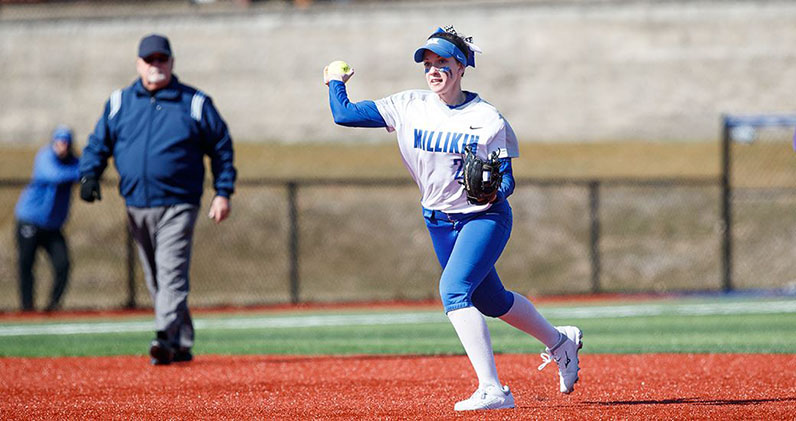 Farmer's excellence continued in the classroom where she had a near perfect grade point average majoring in sports management with minors in digital media marketing and business administration. Farmer is a James Millikin Presidential Scholar and was recently named the recipient of Millikin's Maria Leonard Senior Book Award and C.W. Barnes Memorial Award. Farmer earned CCIW Academic All-Conference honors four times and was the Jack Swartz Award Winner in 2019. In 2020, Farmer received the CCIW's Merle Chapman Award.
The CoSIDA Academic All-District® teams are divided into geographic districts across the United States and Canada. The Division II and III CoSIDA Academic All-America® programs are partially financially supported by the NCAA Division II and III national governance structures to assist CoSIDA with handling the awards fulfillment aspects for the 2019-20 Divisions II and III Academic All-America® programs.