Opportunity to study in America important to international students
Over the past few years, Millikin University's Center for International Education (CIE) has seen rapid growth in the overall number of international students on campus. As those students immerse themselves at Millikin, it is the Center for International Education's role to serve as a support system for campus internationalization and to help ensure that students are prepared for the global environment after graduation.
Carmen Aravena serves as the director of international admission at Millikin and Briana Quintenz, Class of 2014, is director of international student services. This academic year, Millikin welcomed 108 students representing 30 countries.
Aravena and Quintenz work with a foundation that helps them find students in African countries that has resulted in 30 of the international students being from Zimbabwe, Kenya, Senegal, the Congo, Burundi and other African countries.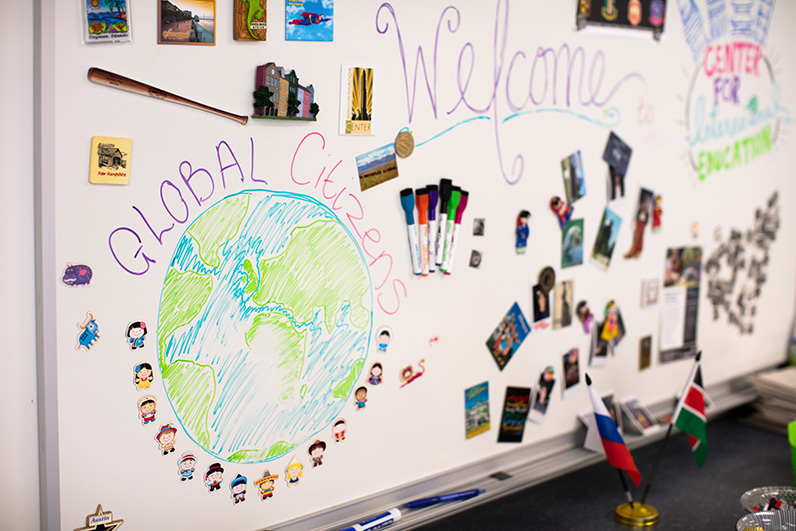 "It's word of mouth," Aravena said in an interview with the Herald & Review. "They speak to each other. They actually are very good about it. They find a community and they like it, and we are very lucky. They like Millikin and we like them. They're very good students. They're all different but they are excellent students."
Most of the students speak three or four languages fluently. When senior Corumba Niasses, from Senegal, arrived on campus she could communicate and understand, and it wasn't as hard as she had feared.
"A lot of the questions we encounter are the same kind of questions you ask anyone you're getting to know," said Cherissa Kaze, a pre-med major from Burundi. "We also ask them questions, when we find something different from what we are used to," said Bella Ingabire, a junior business management major, also from Burundi.
The opportunity to study in America is important to the students. "We have an opportunity to get a better education compared to back home," said Anny Itonde. "We have more opportunities to study what you really want and for the first time to learn about new cultures, to meet new people, to travel at the same time and it's pretty interesting."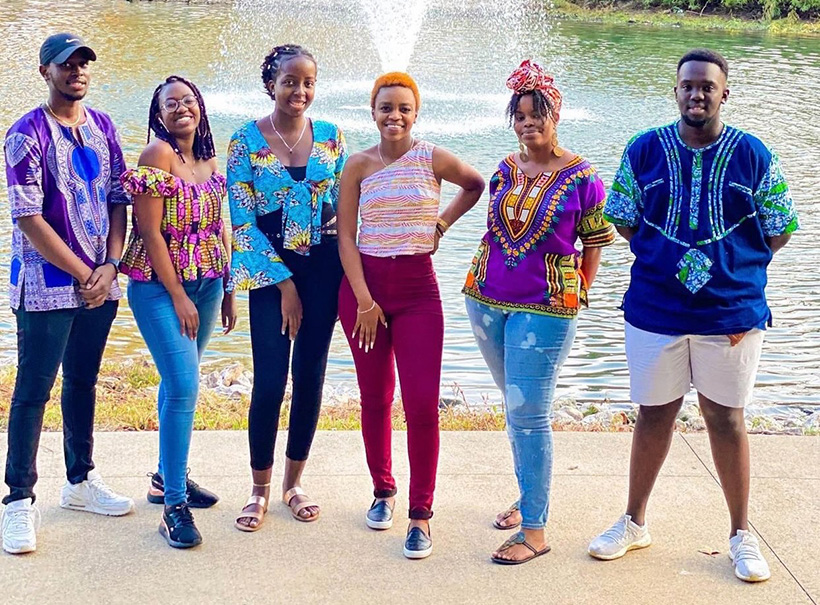 Students from left to right: Fred Rama Semana, Cherissa Kaze, Bella Ingabire, Ange Nice Ineza, Anny Batilde Itonde and Chris Marie Darryl Barambona.
Chris Barambona says the style of learning at Millikin is different.
"You're not just going to hear a lecture and take notes and go home and put it in your mind and go back to school and put it on a paper," he said. "You're going to study and put it into practice, which is different from home, and which I really appreciate."
Millikin's Center for International Education works with 40 exchange universities on a regular basis. Briana Quintenz believes one of the reasons students from overseas come to Millikin and stay at Millikin is the support system.
"We started off with just one Rwandan student. Then we got two more and it just kept growing. Their presence on campus has changed the whole dynamic of how Millikin functions. Just five years ago, we went from having no students from Africa to having 30 students from Africa," Quintenz said.
What the international students bring to the classroom and the residence halls is an experience that many Illinois students, and students who come from rural areas of Illinois will never have.
"They won't go on leave in China, or Korea, or Japan, but they have a roommate who is from Korea or Japan or Rwanda and they will get that beautiful experience that they are not able to do [otherwise]. The diversity and inclusion that comes from that is very rich for their academic experience," Aravena said.