It's Not About Me
Entering the Office of the President at Millikin University can be a little overwhelming, if you are not used to it. Surrounded by the faces of former presidents commemorated in stately portraits, the only sound the methodical ticking of the ornate clock, you quickly find that the usual hustle and bustle of Shilling Hall is absent, replaced with a gentle solemnity befitting such a position of honor.
If you are new to Millikin — or, at the very least, new to visiting this office — it can be intimidating. The feeling of having just entered a place of great importance is undeniable, and visitors are filled with quiet respect as they wait for whatever special business has brought them here.
All of that unease dissipates when Dr. James Reynolds, Millikin's 16th president, extends an invitation to come in and have a seat.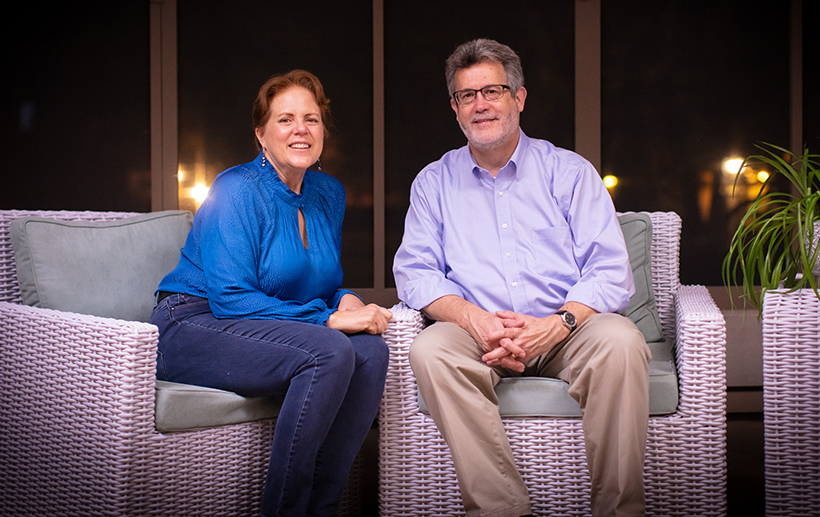 An eloquent yet soft-spoken man, Dr. Reynolds has a measured way of speaking that shows he understands the tremendous weight his words carry. Within just a few moments of making his acquaintance, it is obvious that he considers his role as president to be both a tremendous responsibility and a great privilege. He approaches the office and its demands with humility and emphasizes that the University is his priority.
"I am going to do everything I can to put the University first," Dr. Reynolds said. "I've always believed that my best role is to be in the background, working as hard as I can to support the people out front. It's not about me."
Dr. Reynolds came to Millikin following his presidency at Wilmington College in Wilmington, Ohio. Both Wilmington and Millikin have afforded Dr. Reynolds the opportunity to partner with the respective institutions in a way that fulfills his personal mission. "My vocation, my calling, has always been, 'Can I help somebody else be better and make it easier for them to do just that?'" he said.
As he prepared to make the transition from Wilmington to Millikin, Dr. Reynolds found himself in a particularly difficult situation: how to navigate the difficulties created by the COVID-19 pandemic for not just one, but two institutions.
"The pandemic becomes the topline issue every day," he said. "It becomes the very first thing I think of in the morning and the last thing I think of before bed." Fortunately, Dr. Reynolds said that much of his job was made easier by the Millikin faculty, staff and administration who had tirelessly worked to devise a plan that would ensure a safe environment for all members of the Big Blue community. "We have really good people doing really good work," he said.
While the pandemic has certainly presented its share of obstacles, Dr. Reynolds believes that Millikin has risen to the challenges set before it and has identified the facets of its character that enable the University to continue to prepare its students for professional success, even in the face of uncertainty.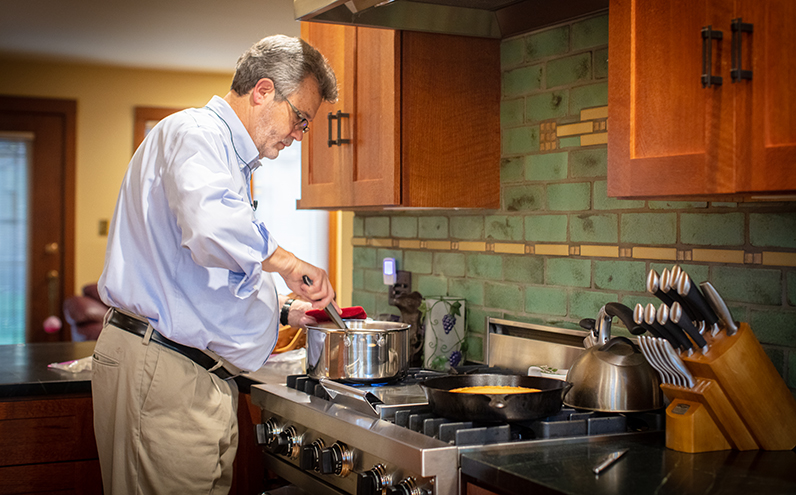 "There is a real willingness to work together on this campus … when things need to be done for the benefit of the family, we pull together. That spirit exists here," he said. "We've been really creative in putting together Performance Learning experiences … [We've been] trying to figure out how to get [our work] done in a way that feels 'authentically Millikin,' and I think we've done a good job of that."
Dr. Reynolds admits that the hardest part of being a university president is separating his work life from his home life, and he is grateful that his wife, Sue, understands the importance of his work and supports it so selflessly. The two met while undergrads at Drake University in Des Moines, Iowa, when Dr. Reynolds coached Mrs. Reynolds' powder-puff football team. As an educator herself, Mrs. Reynolds shares Dr. Reynolds' passion for making a difference in the lives of others. The two are often seen as a team around campus, interacting with students, faculty and staff and walking their two keeshonds, Phoebe and Georgia — who are quickly becoming the most popular members of the Millikin community.
In his free time, which admittedly comes at a premium, Dr. Reynolds enjoys cooking, a skill he learned from his mother. Whether making a big pot of jambalaya or baking cornbread in his mother's cast-iron skillet from the 1940s, he takes her teaching to heart.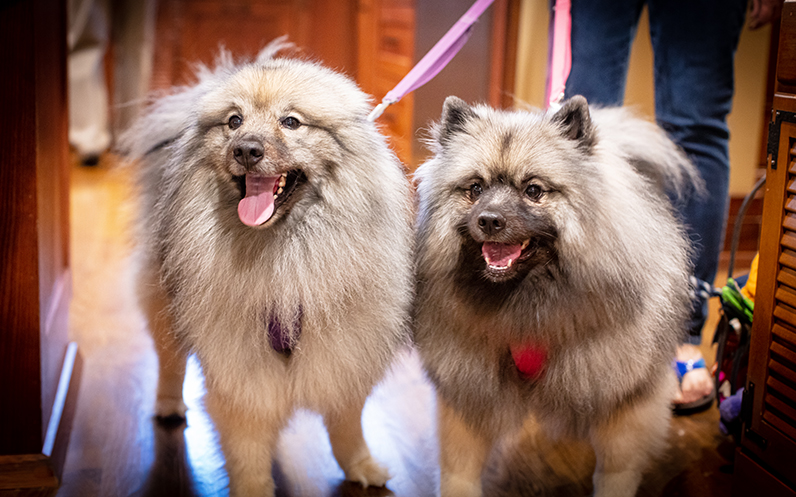 "When Sue and I got married, my mom said to Sue, 'He knows how to cook, he knows how to clean, he can iron his own shirt and he can sew buttons. What you do with that is up to you,'" he joked. He also enjoys reading, particularly about other cultures, in an effort to "understand better how [he] can be more inclusive in [his] thoughts."
That same down-to-earth demeanor and emphasis on others are evident when Dr. Reynolds discusses both what he wants people to know about him and what he hopes to accomplish at Millikin. He answers in the same way he tackles everything asked of him; He pauses thoughtfully, considers thoroughly and answers genuinely:
"I just want people to understand that 'President Reynolds' and 'Jim R' are the same person, and you can depend on him. At the end of the day for me, it's all about how to build real relationships with people and make it so that those relationships count for something," he said.
Part of those relationships includes positioning students for success. "If I'm ever mentioned again after I leave, that's what I want people to mention: 'He did everything he could to make us successful.'"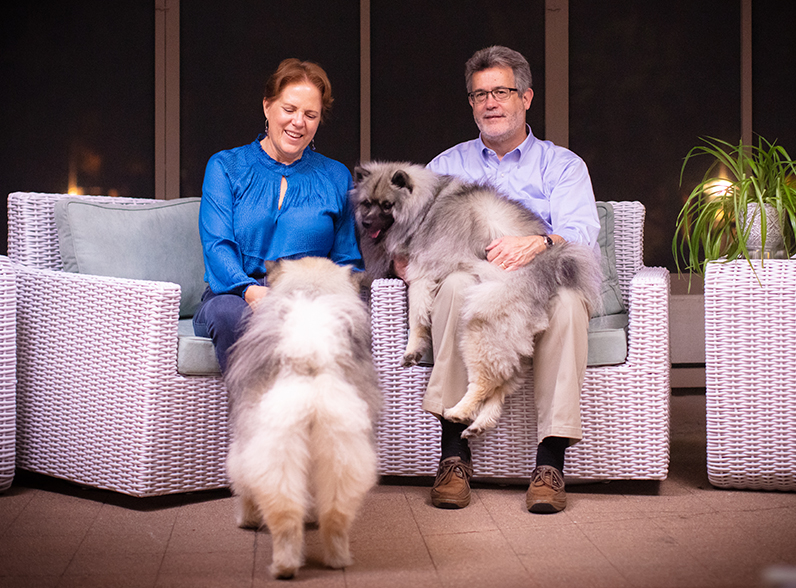 Our newest issue of Millikin Magazine takes an inside look at Millikin's 16th President Dr. Jim M. Reynolds and how the university has adapted during the time of COVID-19.
To see more from the fall 2020 issue of Millikin Magazine, visit millikin.edu/magazine.