Millikin's Italian language courses go beyond grammar and vocabulary
When it comes to studying modern languages at Millikin University, students are taught to master four basic skills: speaking, listening, reading and writing. The Italian courses at Millikin, like programs in Spanish and French, place heavy emphasis on understanding the language, but more importantly, learning to appreciate the culture.
Francesca Tescione currently teaches all levels of the Italian language at Millikin. She is an expert on the people, food and culture of her native country, and her dynamic teachings are why students say her classes are an outstanding way to learn Italian.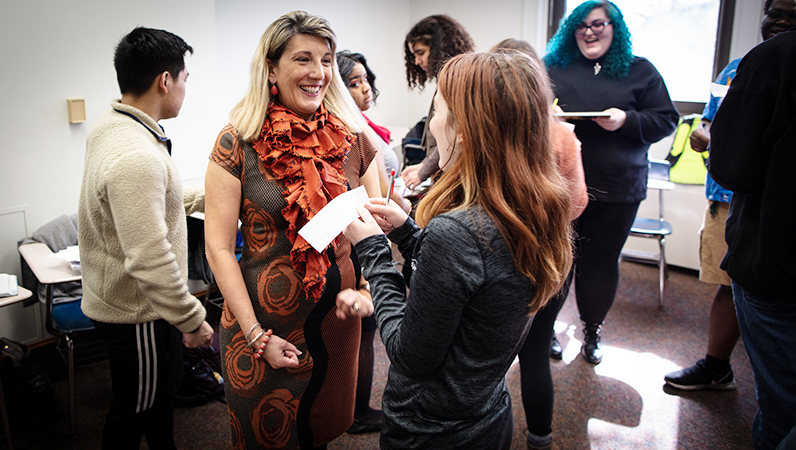 "Professor Tescione does a really good job of not only teaching you the language but understanding the different regions and parts of Italy," said Meghan Whitlock, a junior from Moseley, Va.
Whitlock originally took Italian because it was required for her major – music and communications, but she continued on with more classes because she enjoyed the atmosphere and learning about a new culture.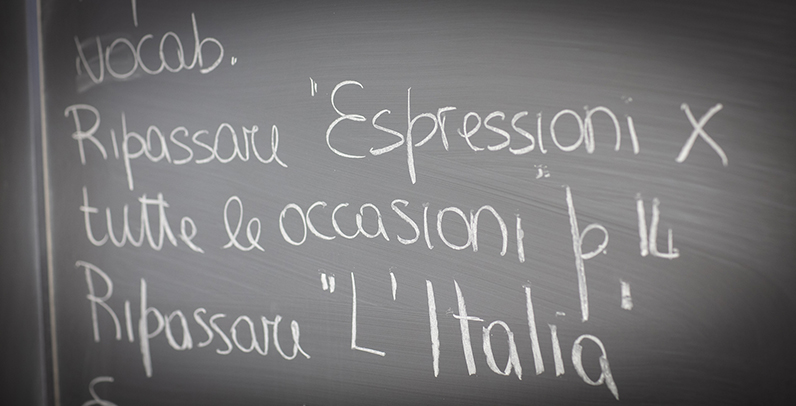 "These classes are important for my degree since there is a lot of music in Italian and I think understanding foreign cultures is important even if you may not comprehend the language 100 percent," said Whitlock, who spent last summer studying abroad in Florence. "It's important not only that we understand the language, but we understand what it would be like if we were there. I feel like I've gotten that from Professor Tescione's classes and by visiting Italy."
Tescione specializes in foreign languages and literature teaching and reading methodologies. Her major fields of study and interest are Anglo-American Literature and Italian Contemporary Literature. Tescione says she is passionate about her teachings and she enjoys putting her personal life into her classes.
"I want my class not to be just a set of rules and grammar," she said. "I tell my class, you can speak one language, you can speak two, and I promise you in three days, you can communicate. I try to immerse them in speaking and talking and repetition."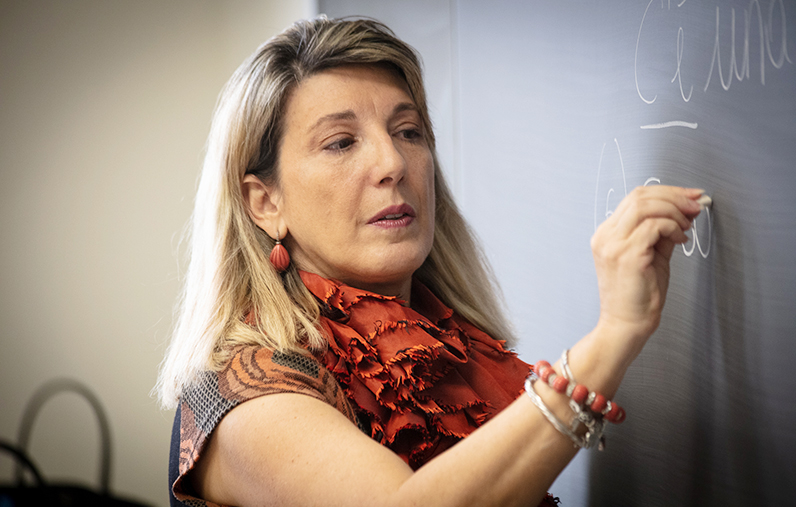 Tescione notes that when learning a new language, you use skills of your brain that otherwise you wouldn't use and you learn a lot about yourself. "You learn how much influence the Italian culture has had on the American culture," she said. "This includes musical terms, food and lifestyles. I want to make a bridge between both cultures and show that we are all connected."
Throughout her classes, Tescione covers everything about Italian life – art, music, food and more, and for her, teaching a foreign language means going beyond the basics.
"It also depends on the student, but if you do your job, you will learn so much," she said. "We offer three levels of Italian, and whatever we can't cover in the class, we cover in watching films. The new generation of students are visual learners and I try to integrate new technology and real life aspects into the classroom."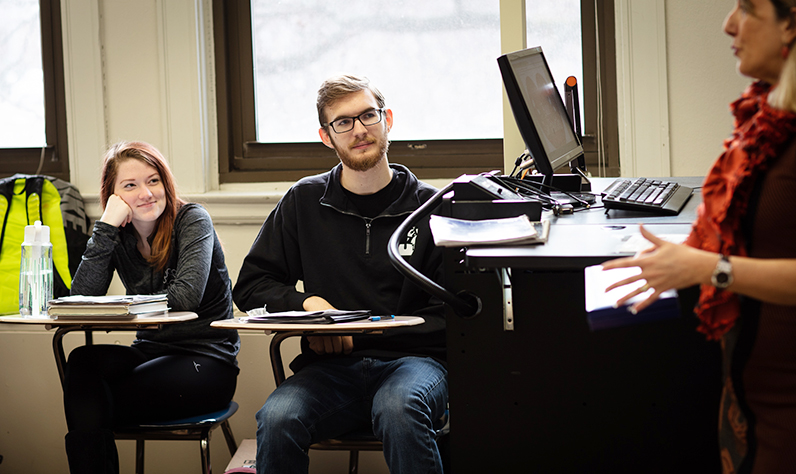 Another student who has learned the skill of speaking Italian is Lauren Ingebrigtsen, a senior vocal performance major from Glenview, Ill. Ingebrigtsen is heavily involved in the School of Music, but she is also very involved with her Italian classes, so much so that she serves as an executive board member for the Italian Club.
Last summer, Ingebrigsten landed a spot in La Musica Lirica, a prestigious five-week intensive opera training program located in the Emilia-Romagna region of Italy; a once in a lifetime opportunity that would not have been possible without her extensive training in both opera and Italian, Ingebrigtsen said.
"One of the most valuable skills was actually being able to speak Italian," said Ingebrigsten. "Professor Tescione is an incredible Italian teacher, and with only two semesters of Italian from her, I was able to participate in classes and lessons taught exclusively in Italian as well as order food, shop and take directions, all in Italian. Language is such an important part of how we interact with a global community, especially for a career in the performing arts. I'm very lucky to attend a school with a strong Italian program."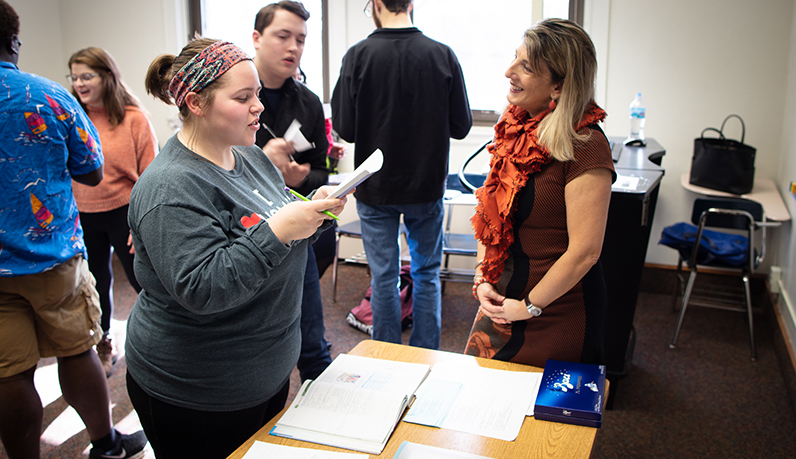 Ingebrigsten grew up speaking French because her mother taught French, and Italian was the next step for the aspiring opera singer.
"Italian is the most important for singing," said Ingebrigsten. "It's the language you introduce young singers to first because the vowels are the most pure for singing, it places the voice in a really nice spot. The classes have been so much more fun than I expected."