Pilot program helps visiting students learn more about Millikin
Millikin University welcomed 16 international students and three faculty members from the Rotterdam University of Applied Sciences (Netherlands), May 21-25, as part of an international innovation pilot program.
While visiting, the students were given a tour of the Midwest Inland Port and engaged in workshop sessions on Millikin's campus.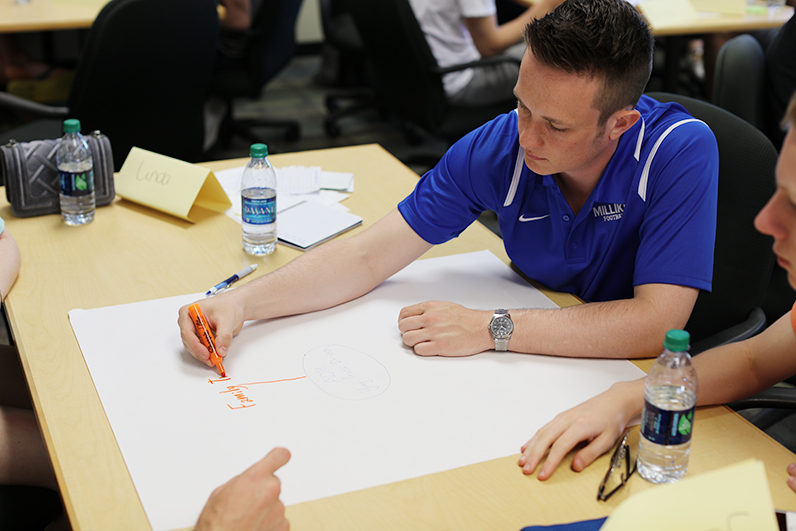 Among the workshops was a problem-solving session brought forward by Megan Opiekun, global container strategist at Archer Daniels Midland Co. (ADM), about how the company is trying to recruit more truck drivers.
In a recent interview with the Herald & Review, Julie Shields, director of the Center for Entrepreneurship at Millikin said, "This is a collaboration between the Center for International Education, the Center for Entrepreneurship and the Tabor School of Business. It is a global marketing and logistics class."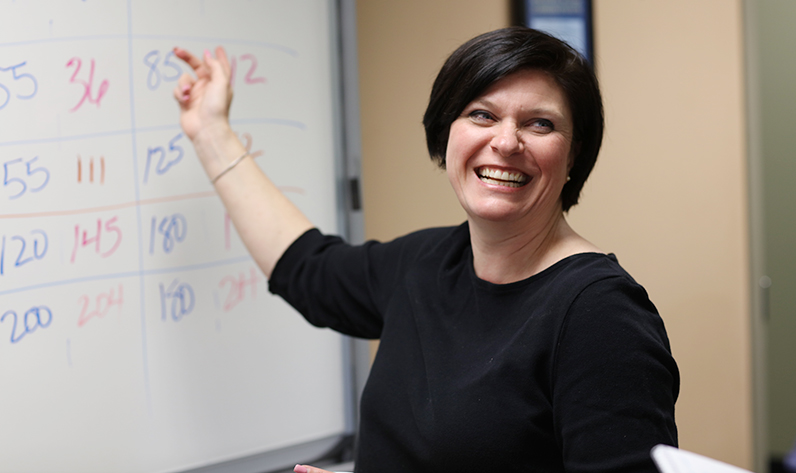 During the session, the international students came up with a group of questions and created a "customer empathy map." They met with current Millikin students to discuss those questions. Shields led the students through the process of creating the empathy map.
"When we talk about customer empathy, especially for marketing students, they have to put themselves in the head space of the audience, or potential customer or client," said Shields. "In this case, it would be the potential employees. They try to understand why somebody would or would not want to be a truck driver. They need to come up with some kind of idea, or solution to help ADM see how people view truck driving."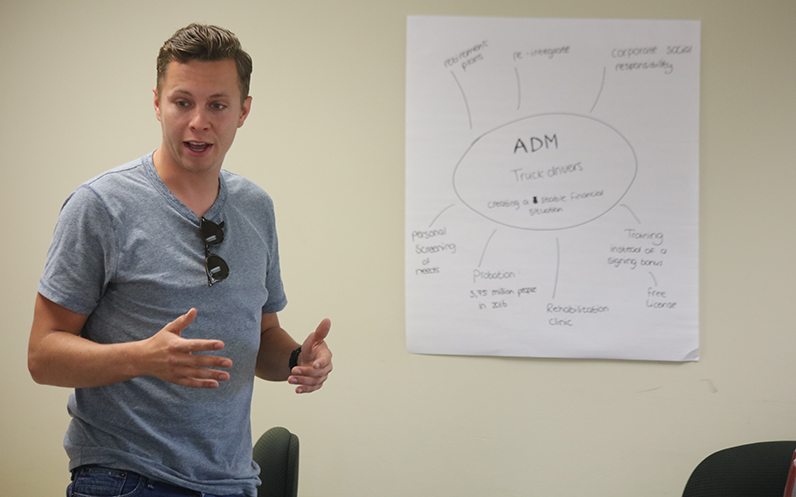 Rotterdam University is among several international partner institutions with Millikin University, and Rotterdam had an entire class interested in visiting Millikin. The international innovation pilot program will help see how these visits might benefit both the students from the other universities, and Millikin students who could learn from visiting international institutions.
"I think we're learning how the American system works, because it's way different from Europe," said international student Laurens Vogel. "This is one big country, and in Europe it's different countries with very different cultures. I have to learn to understand Americans better, so I can fit the needs they have. It's really what I hope to learn."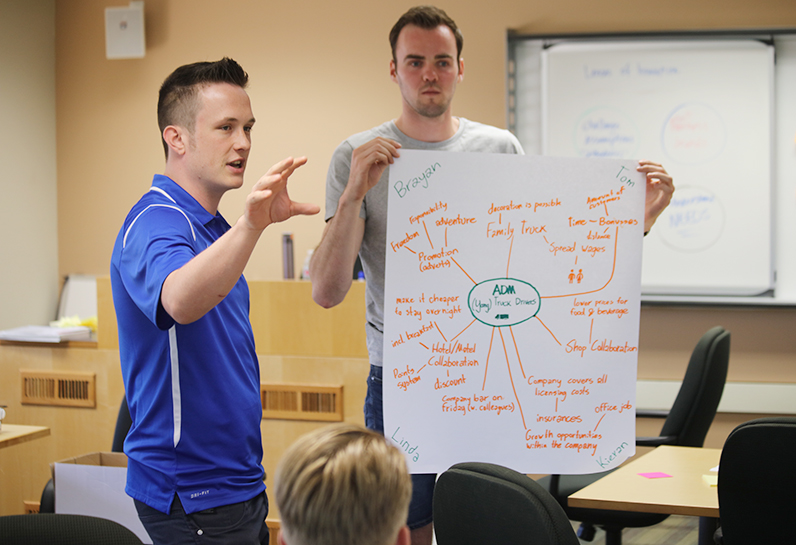 Faith Fung, a lecturer at Rotterdam University said, "We brought the group here to learn from Millikin University on how to be out of the box a little bit more, and to see how things are going here on campus and what campus life is like here."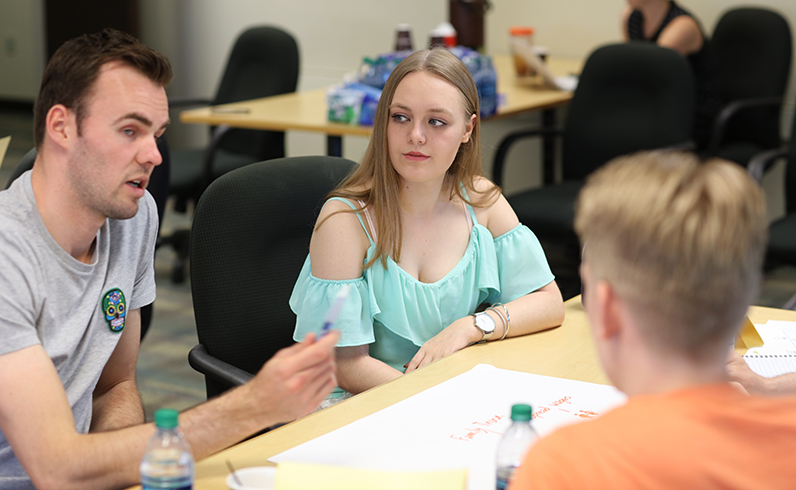 Fund added, "We want the students to learn from a slightly different study method. At Rotterdam University, we have project-based learning, which is quite similar to the program at Millikin. It was interesting how they tackle problems (at Millikin) and how to get them to be more active, not only sitting behind a desk, but being creative."