BLDD Architects partners with Millikin to offer co-working space for start-ups
Now more than ever, young people value the prospect of becoming entrepreneurs. However, Millikin University's Center for Entrepreneurship knows that turning an idea into a running business is a difficult task, especially for students who have schoolwork and other priorities to balance.
To remedy this issue and help students realize their goals, the Center for Entrepreneurship teamed up with BLDD Architects to begin Idea-to-Incubator (i2i), a program currently fostering four start-ups and turning summer break into time dedicated to their businesses.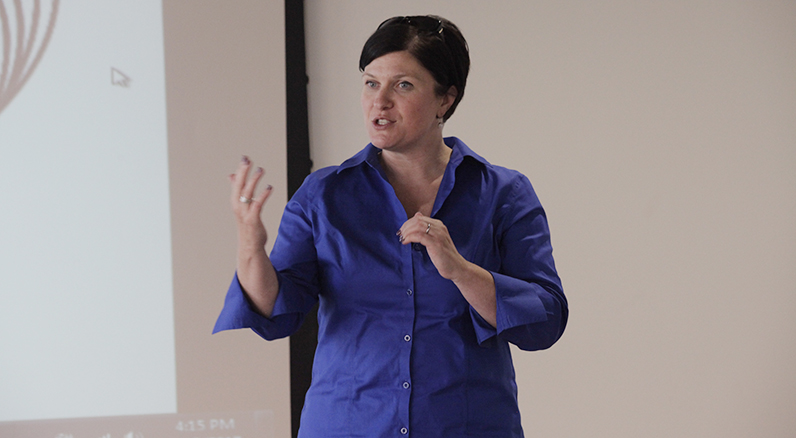 Students involved can receive a total of $1000 in financial support through a $500 fellowship that students receive just for being a part of the program, and they can earn the rest by working at Blue Brew, a coffee shop created by Millikin students.
"We have a lot of good dialogue, here," Laura Nearing, a senior biology major from Wood Dale, Ill., and a co-founder of BluePoint Connections (BPC), said at the Idea-to-Incubator open house on July 13 while the space buzzed with conversation.
The members of Idea-to-Incubator work in the open, no-barrier space on the second floor of BLDD Architects located in Downtown Decatur, Ill. Here, founders can work to develop their businesses both independently and through collaboration.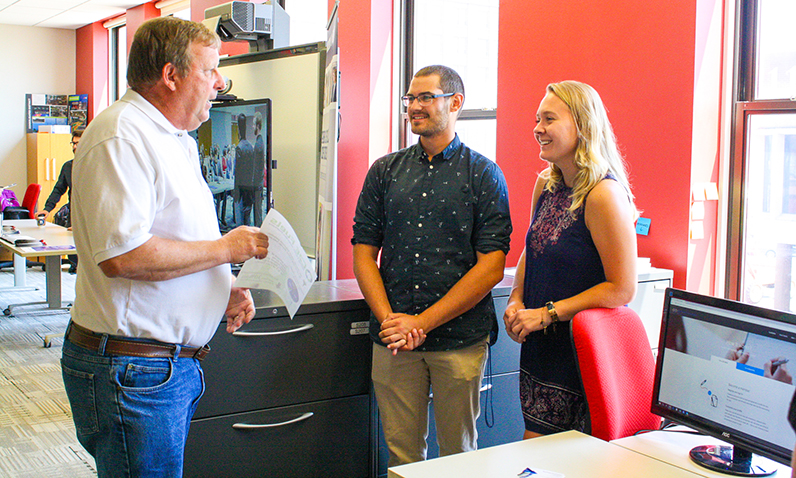 "There's a lot of cool ideas, here," Nearing said. "What's also been a really fun part of the summer is being able to share our expertise with others. For example, with Locked Up, we've done a lot of social media marketing, and they didn't know much about that because they were just getting started so we shared some of our experience with them. We've also been able to help Alpha Moving Assistance with their website, so we've been building a website with them. We've been learning things from these other teams such as contracts from C2E Fuels."
Idea-to-Incubator participants can also learn from recently graduated business students Sydney Doherty '18 and Estefano Martinez '18, who conduct weekly check-ins and act as mentors. This in particular marks a shift from the way Idea-to-Incubator worked in the past.
"Last year we sent people out to other co-working spaces and just connected them with mentors," said Julie Shields, director of the Center for Entrepreneurship. "This year we wanted to focus on keeping talent here in Decatur. We were able to do that because BLDD has similar interests and space to match."
In addition to learning from each other, the Idea-to-Incubator program provides students opportunities to learn from outside sources through workshops, including conference calls with lawyers, pitch-designing and customizing business models to make sure that a company is actually solving a problem.
Each business participating in Idea-to-Incubator is currently focusing on an entirely distinct industry, so they all are working to fulfill different long-term goals.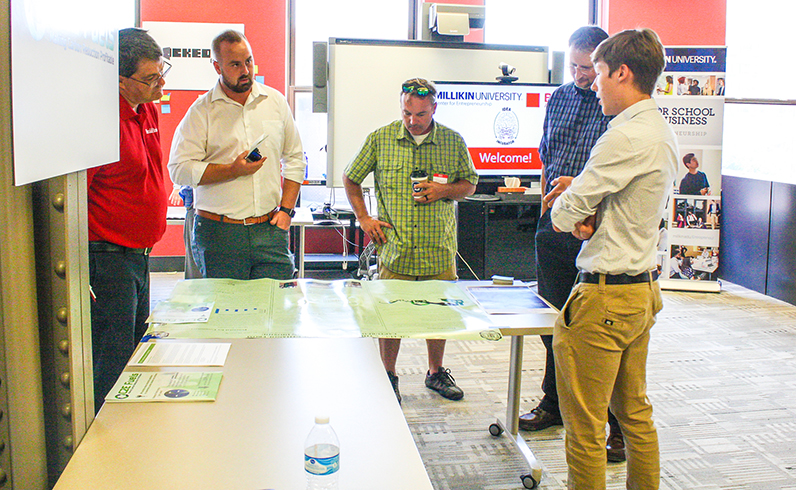 C2E Fuels is converting captured carbon dioxide into ethanol. This was modeled after Dr. Casey Watson, associate professor of physics at Millikin, developed the process to convert the wasteful gas back into fuel.
The other three start-ups, Locked Up, Alpha Moving Assistance and BluePoint Connections, have worked extensively with the Center for Entrepreneurship. Each has competed and won seed funding from events held previously like Launch Weekend.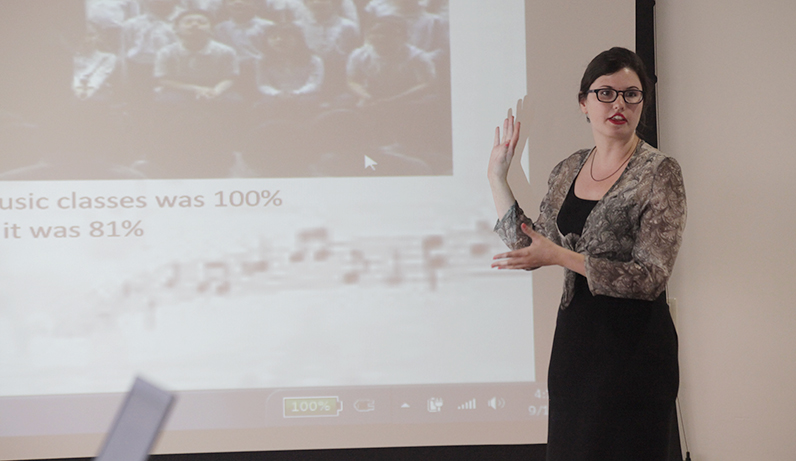 Locked Up, the most recent Launch Weekend winner founded by sophomore entrepreneurship majors Zach McReynolds, of Peoria, Ill., and Mary Callaghan, of Chicago, plans to open an escape room company only a short walk away from Millikin's campus that plans to also be cheaper than competing escape rooms. They will open their first pop-up room at Decatur's Oakwood Festival. The room will be Alice in Wonderland themed and participants will have 15 minutes to escape the room.
Alpha Moving Assistance is a slightly larger company since more people are involved. It recently changed its name from Belcher Moving Assistance after Josh Belcher, the original founder, because several other people contributed. The new name better represents everyone involved. So far, Alpha Moving Assistance has generated $4000 in revenue and plans to operate in Decatur, Peoria, Effingham, Ill., and other surrounding towns.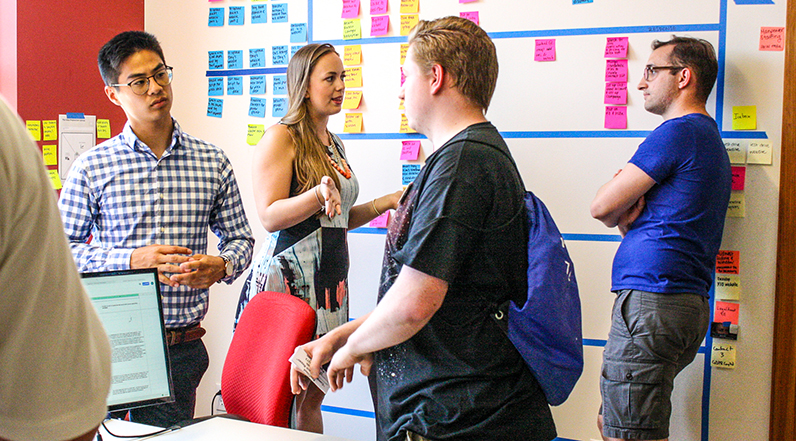 BluePoint Connections also extends past Decatur. With more than 400 members, BPC helps students and young professionals from all over the nation find jobs in marketing, graphic design and other areas where freelance work is needed.
While each business has ambitious goals, they are currently preparing for Idea-to-Incubator's next event, Demo Day, on Thursday, July 26 from 4:30 – 6 p.m. at Millikin's University Commons. There, each team will introduce themselves in a formal presentation to a larger audience.