"I have high hopes that my work will keep going for a long time."
Millikin University political science major Aimable Ngabo, Class of 2022, began his work with the University's Human Trafficking Research Lab to fulfill requirements for a class. However, one year later, he has found a cause that he's passionate about and the drive to make a difference in the world.
The Human Trafficking Research Lab, which was established in 2018, conducts essential research on human trafficking and related crimes. The students involved are responsible for collecting, analyzing, presenting and distributing data to outside agencies such as the Human Trafficking Task Force of Illinois and the City of Decatur.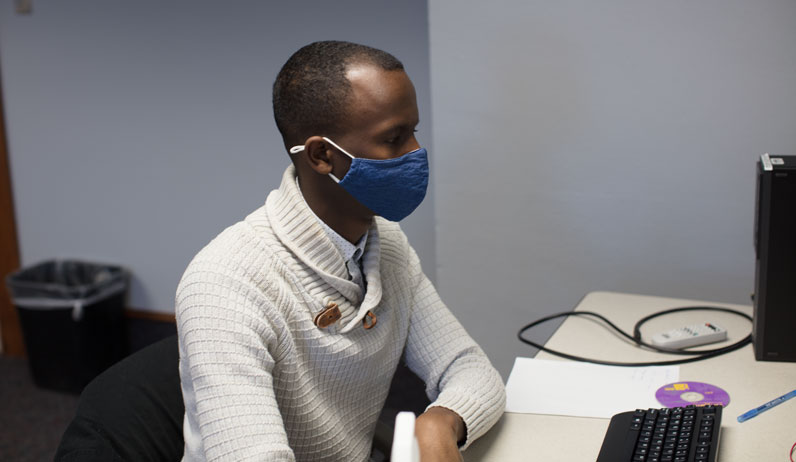 Aimable Ngabo
"Our main objective is to analyze data from 56 counties across Illinois and identify charges that might relate to human trafficking, but were charged with a lesser statute," Aimable explained.
While his research focuses specifically on arrest data from 2010-18 in Macon and Morgan counties, he said the most valuable thing he's learned wasn't data, but rather empathy for the victims and their situations.
"I see what the victims face and how the system is reluctant to support them. The victims lack trust in law enforcement and in the people who should be supporting them, so the best skill I've learned is how to help people in these situations," he said.
During his time working with the Human Trafficking Research Lab, Aimable said that he fell in love with the work he was doing and asked his advisor, Dr. Laura Dean, director of the Human Trafficking Research Lab, if he could repeat the class. "I kept taking the class over and over again to further my research and go more in depth into what I wanted to learn about human trafficking," he said. According to Aimable, Dr. Dean's support has been crucial to his research and findings, as well as his time as a student at Millikin.
While Aimable mentioned that his goal after graduating from Millikin has always been to make an impact and help improve the lives of others on a large scale, the research he's done on human trafficking has helped guide him toward working with organizations in developing nations. As a native of Rwanda, Aimable did not want to limit himself and his impact to the United States.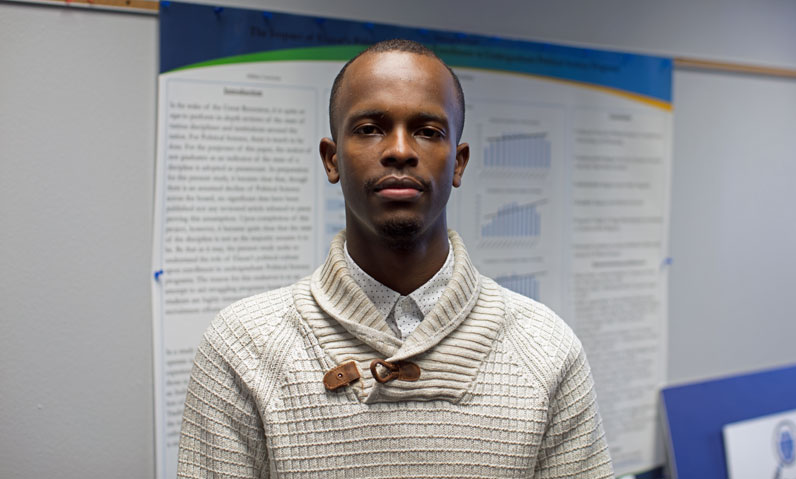 "I wanted to work with organizations that support women in promoting gender equality." International organizations in Ethiopia and Burundi have offered internships to Aimable following his graduation from Millikin this spring. "These organizations work with women to empower them economically and socially."
Aimable is confident that his dedication to making positive and lasting changes for people is getting a valuable start at Millikin. He considers the Human Trafficking Research Lab experience the grassroots for what he aims to achieve. "I have high hopes that my work will keep going for a long time."
Early this year, President Biden proclaimed January as National Human Trafficking Prevention Month. This occasion was recognized at Millikin University with Aimable and Dr. Dean's attendance at Decatur's City Council meeting and reading aloud of the official proclamation.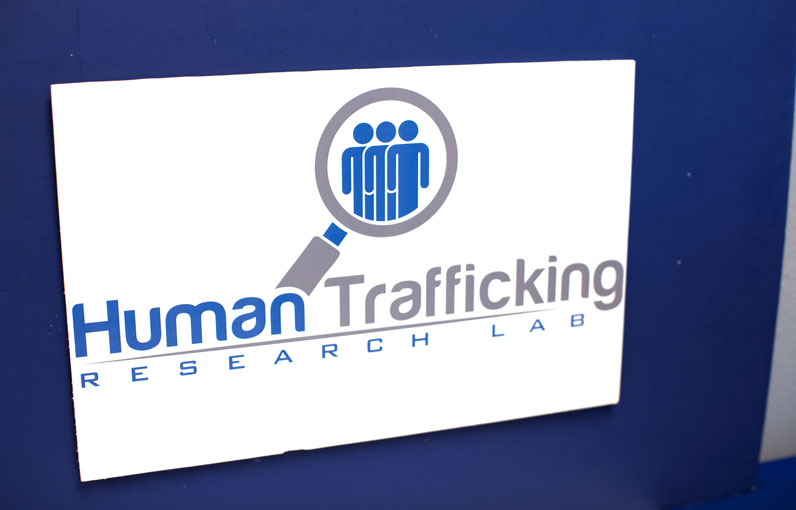 Looking ahead, Aimable plans to present his research to the Human Trafficking Task Force of Illinois this April in Chicago. He also hopes to educate the Millikin community about human trafficking, including how to recognize signs, assist victims and report the crimes to law enforcement.
Resources to Identify and Prevent Human Trafficking
---
National Human Trafficking Hotline: 1.888.373.7888
SMS: 233733 (Text "HELP" or "INFO")
Hours: 24 hours, 7 days a week
Languages: English, Spanish and 200 more languages
Website: humantraffickinghotline.org
---
Recognizing the Signs: humantraffickinghotline.org/human-trafficking/recognizing-signs
---
Identify and Assist a Trafficking Victim: www.state.gov/identify-and-assist-a-trafficking-victim
---
Millikin University Human Trafficking Research Lab: humantraffickingresearchlab.org