Dr. Christopher J. Marquette weighs in on the importance of investing
No matter what age you are, it's important to put money away for retirement or a rainy day. The earlier you save and invest, the more money you'll have in the future as a result of compound interest. Even if you're getting a late start, it is still vital to save and invest.
So how do you get started? In a recent study from MoneyGeek.com, it is suggested that opening a savings account is most important for many people looking to improve their finances. Even if you don't build much wealth with the interest you earn on your savings, you're putting money away that you hopefully won't touch unless there's an emergency. The next step is to start a retirement account and take advantage of any company 401(k), simple IRAs or other matching retirement options.
In terms of investing, you have several options for buying and selling investment vehicles. You can work with a full-service broker, an online or discount broker, or a robo-advisor. It is also important to work with a financial advisor who can help make stock trades, help balance a portfolio and make a financial plan.
Dr. Christopher J. Marquette, assistant professor of finance at Millikin University, weighed in on the importance of investing and offered tips for beginners.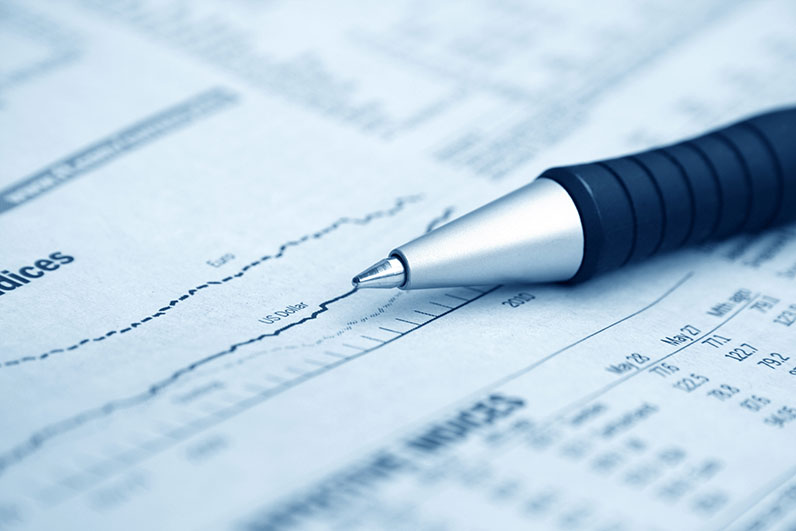 "Beginners shouldn't invest anything in individual stocks and bonds. These investments are the last step in a prudent personal financial plan, not the first," he says. "Individuals embarking on a personal financial plan should first consider debt management and expenses, then insurance, then savings, then mutual funds and, lastly, individual stocks and bonds."
Marquette says the key to choosing the best stocks and bonds to invest in is diversification.
"The best stocks and bonds to invest in are the ones that best fit into an investor's portfolio, i.e., stocks and bonds whose risk and return characteristics are different from the ones the investor already owns. Investors will want to have investments in a broad base of different industries and different geographic exposures," Marquette said.
For those who are living paycheck to paycheck and want to start investing, Marquette says there are many small money investing apps such as Acorns or Stash where individuals can put spare change to work. "They charge a monthly fee, usually between one and five dollars, so how much spare change you can put away is a factor in determining if these are good options," he says. "Another option is to contribute to a tax-advantaged plan such as a 401(k) or IRA. There is no minimum contribution to these investment vehicles."
How many investment avenues can you have? "An individual can work with a robo-advisor app or a financial advisor, or both. Robo-advisor apps have lower fees and lower minimum amounts than financial advisors. However, a financial advisor can tailor your investment strategy to your specific needs and situation, whereas a robo-advisor is 'one-size-fits-all,'" Marquette said. "Separating your investment funds into different 'buckets' and having different investment strategies for each is not a bad idea. I don't recommend doing too many buckets because it gets too complicated, and the benefits diminish with each additional bucket. I would say anything more than three or four is overkill."
Dr. Christopher J. Marquette is the Grover Hermann Professor of Business in the Tabor School of Business at Millikin University. He holds a Bachelor of Science in Chemical Engineering from the University of Illinois at Urbana-Champaign, an MBA from Loyola University of Chicago and a Ph.D. in Finance from Texas A&M University.
Dr. Marquette has taught at universities in the United States and the United Arab Emirates for the past 20 years. He has done executive education for the Sony Corporation and produced bootcamp training for firms in the insurance and banking industries. He is managing editor of the Journal for Global Business Advancement and organizes an international academic business conference every year.
His research has appeared in well-respected journals such as the Journal of Financial and Quantitative Analysis, Journal of Investing and Applied Financial Economics and he has received Best Paper awards at three different academic conferences.