Hickory Point Bank to fund Annual Student Scholarship at Millikin University
Hickory Point Bank has established a new $5,000 annual scholarship at Millikin University to aid students who have demonstrated a financial need, and whose hometown addresses fall within regions served by the bank, including areas in Decatur, Springfield, Peoria and Champaign, Ill.
"Providing scholarship support enables our local students to explore the many opportunities Millikin University has to offer," said Anthony G. Nestler, President and CEO, Hickory Point Bank. "Investing and developing the next generation of leaders who are rooted in our communities will make our cities stronger."
"The University is thankful to Hickory Point Bank for their generous commitment to provide annual scholarship support to students with demonstrated financial need," said Millikin President Patrick White. "This is a growing priority. All MU students receive some merit or need-based scholarship support to attend the University. The need is especially great among students from low-income families, many of whom can financially afford to pay only $5,000 or less annually toward their student's college costs. Hickory Point Bank is making an important investment in the growing number of students from the area who find in Millikin a great place to gain the education that will make a difference to their families and communities."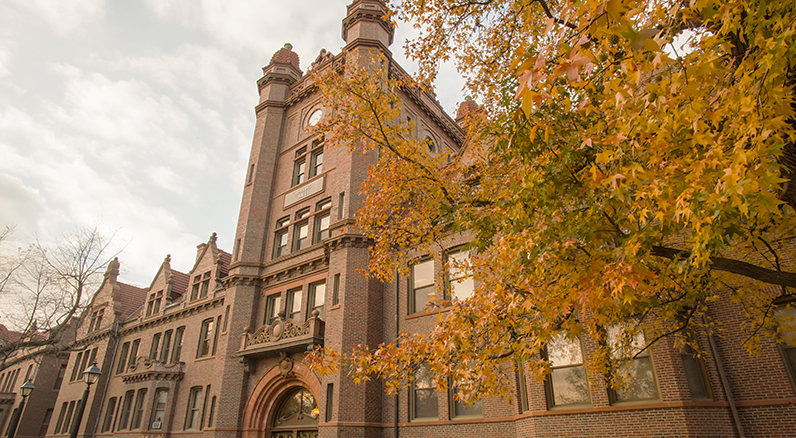 Hickory Point Bank is a strong supporter of organizations that make a difference in the communities it serves through the bank's financial support and volunteerism. As a committed corporate citizen, Hickory Point Bank specifically supports the communities in its primary market areas of Decatur, Springfield, Peoria and Champaign. The bank has previously supported Millikin by funding various initiatives at the University, including student scholarships, Albert Taylor Hall Theatre renovations, and Athletics.