Millikin student uses honors project to create graphic novel
There is no denying that superhero films, comic books and graphic novels have seen a rise in popularity in recent years. A graphic novel is a powerful tool that involves storytelling with the art advancing the story.
Sydney Doherty, a graphic design and computer art major at Millikin University will soon be embarking on the next chapter of her life after she graduates from Millikin this May. Doherty is a part of the James Millikin Scholars (JMS) program, an Honors program that offers opportunities for independent study and research to selected junior and senior students. It was around her sophomore year that Doherty began thinking of ideas for her JMS project, and because of her passion for superheroes, she decided to create a wordless graphic novel.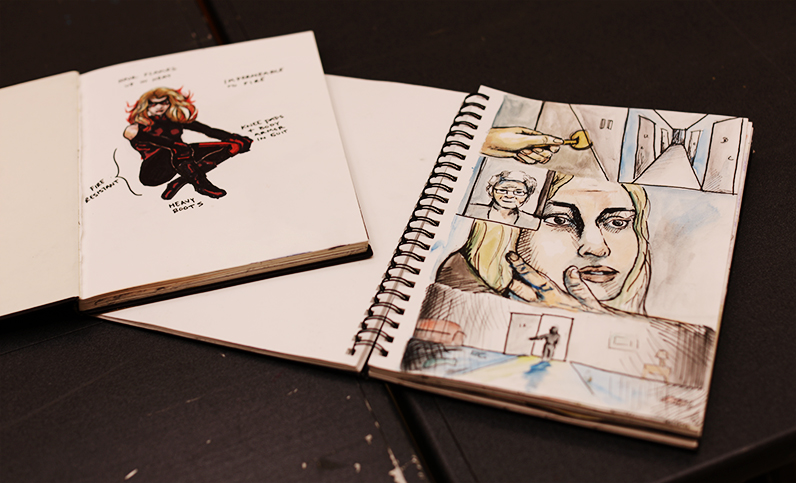 In solidifying her decision, Doherty received inspiration from fellow superhero fan and advisor Dr. Ngozi Onuora, associate professor in the School of Education at Millikin.
"Dr. Onuora mentioned to me about writing her own graphic novel and that was something I was really interested in doing for a JMS project," said Doherty. "My heart was set on the project. It was a great way for me to be artistic and explore something that I've always been fascinated with."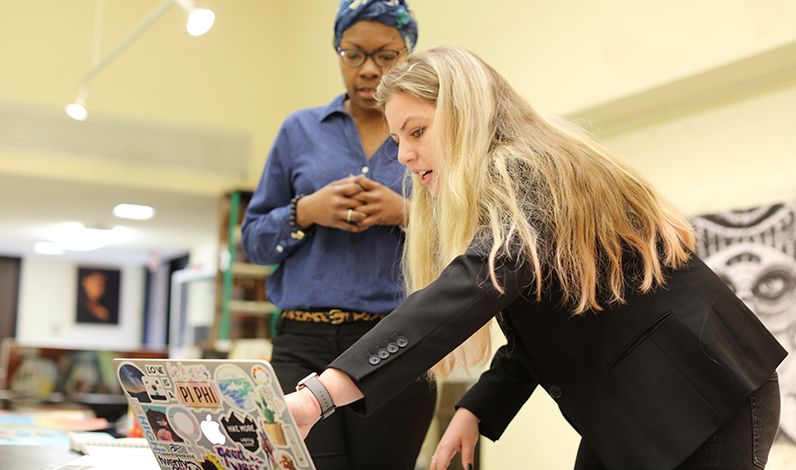 Doherty and Dr. Onuora spent the last two years working on the novel entitled "Dare to Burn: A Graphic Novel," based on a female character who finds a necklace that makes her immune to fire. Doherty describes the story as a classic superhero arc where the character finds their power, villain and their voice as a hero.
One of the biggest goals of the project for Doherty, as a female illustrator and writer, was to present a main female character.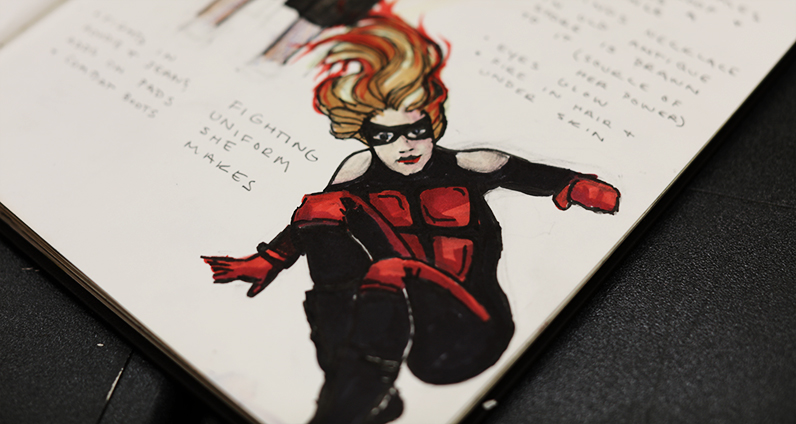 "It was important for the main character to be relatable and realistic because she is coming from my perspective," said Doherty. "The novel is an origin story that shows the main character stumbling into this power and almost having this destiny placed on her, and having her explore the consequences and duty that comes with it."
Doherty added, "I love that the story has this idea of ominousness and that readers can put themselves in it, and you can be the character."
One of the unique aspects of the project is that Doherty not only wrote the story, she developed the illustrations – something that normally takes a team of people to do.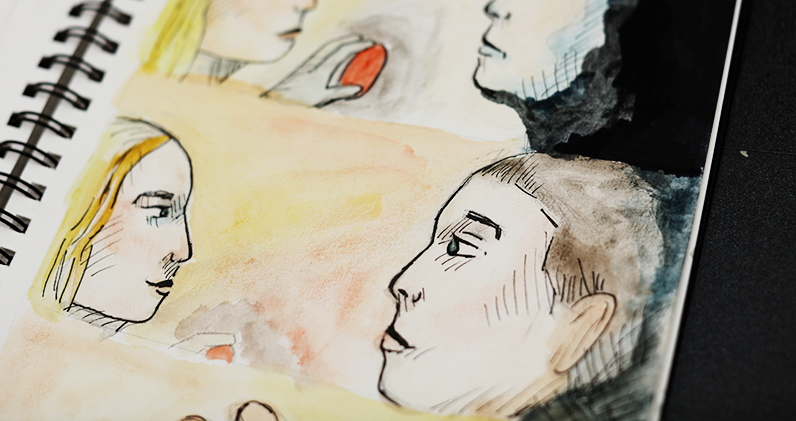 "There's usually a writer, an illustrator, a colorist, and I was everything. It was an enormous amount of work to get this done," said Doherty. "I came up with the character, wrote the story, worked on editing, and we took the storyline into sketches to storyboard it. I wanted to keep it consistent with my art style. It challenged my range of what I'm capable of doing."
Dr. Ngozi Onuora enjoyed the opportunity to work alongside Doherty throughout the project.
"It's always wonderful when you have a student who is self-motivated, who has a vision, who is dependable and who is hardworking – she is all of those things," Dr. Onuora said. "We were in tune with how we were progressing on the story. I've seen Sydney take this idea, take constructive feedback, but also be deliberate about her own ideas on how this project should be. It made her project much better."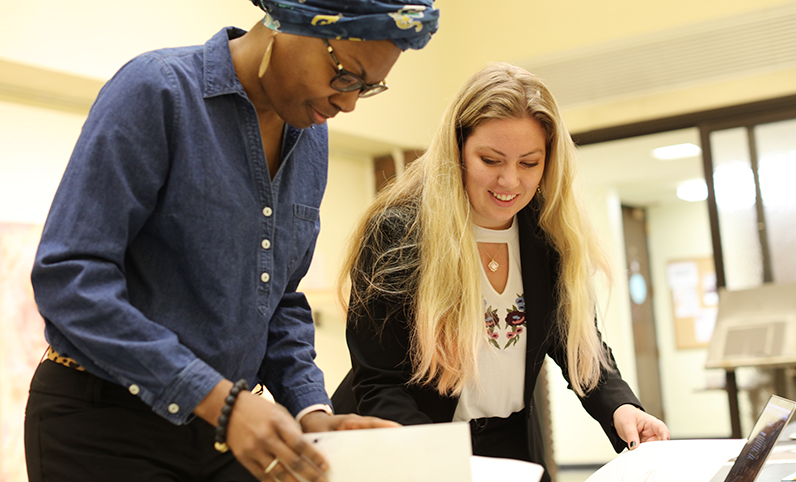 Before creating any illustrations, Doherty and Dr. Onuora spent much time developing the story concept. Halfway through the process, both decided to let the project not have words and to let the illustrations speak for themselves.
"It was necessary before she could put any images on the page," Dr. Onuora said. "Her using watercolor as the medium of choice is something that is not standard in the comic book industry. It went well with her style of artistry, her personality, and she did it in a way that the illustrations are compelling. I've seen a lot of growth in this particular project."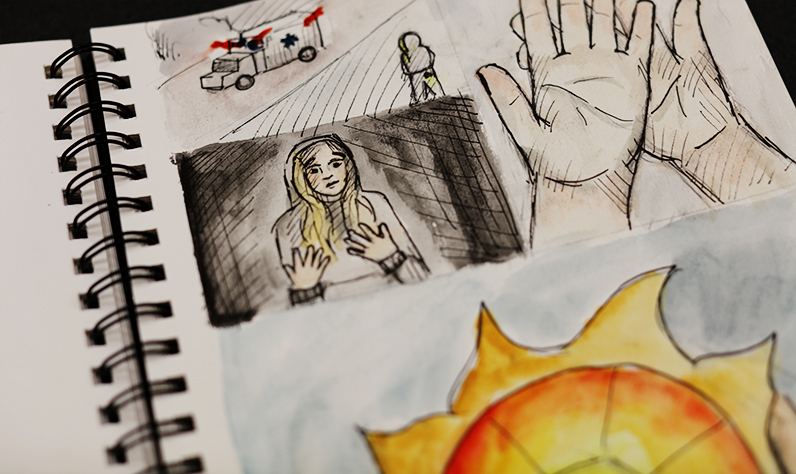 In the early stages of the project, the story was going to have words, but after several pages, Doherty says it was clear that the story was telling itself through the images.
"You understood what was happening without the need of explanation," said Doherty. "For us, we felt it was unnecessary to add words. It became an added challenge that I had to make my illustrations both technically interesting but also informative, so people can understand the story just be reading the illustrations."
Each year, Millikin honors exceptional projects from the academic year by awarding one senior with the Outstanding James Millikin Scholars Project Award. Doherty's graphic novel was awarded the 2018 Creative Project of the Year.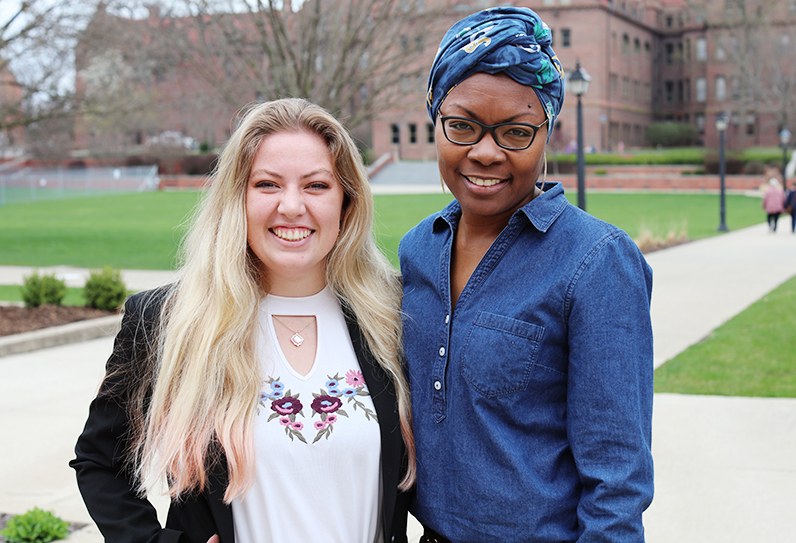 Doherty also presented the first issue of "Dare to Burn" at Millikin's Celebrations of Scholarship on April 28. She left it where she can come back to the character and continue to make more issues.
"Especially with the ending, I left it so that the adventure continues," said Doherty.