Millikin education major earning multiple degrees
When Katie Cully chose to attend Millikin University after high school, she knew education was the right path for her. The hands-on Performance Learning opportunities, along with the chance to gain classroom teaching experiences during her first semester made Millikin an easy choice for her, and she knew to expect an excellent education.
What Katie didn't expect, however, was the chance to expand her definition of teaching and earn multiple degrees and certifications during her four years at Millikin.
This spring, the Marion (Ill.) native, will be graduating with degrees in early childhood education and childhood development, along with a special education concentration and an endorsement in English as a Second Language (ESL).
When Cully began her academic journey at Millikin in 2018, she majored in elementary education, though she was uncertain about what age group and topics she hoped to teach. It was Millikin's curriculum that allowed first-year students to gain teaching experiences that helped guide Katie toward early childhood education.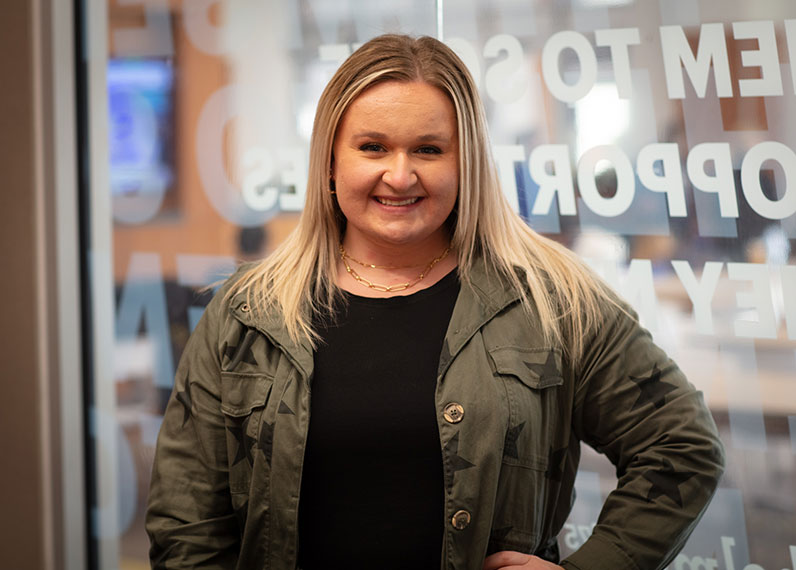 Katie Cully
"I quickly realized my heart was with younger students and switched my major to early childhood education," Cully said, and by the end of her first year at Millikin, she was also majoring in early childhood developmental therapy, thanks to the School of Education's integrated and flexible programs.
"Millikin allows the opportunity to do both developmental therapy and early childhood education if you follow the eight-semester plans and work closely with your advisor," she explained.
It was working closely with her advisor, Dr. Hee Young Choi, assistant professor in the School of Education and coordinator of the English Language Center, that showed Katie the opportunities to pursue the ESL endorsement and special education concentration. She credits many of her accomplishments to her advisor and several professors in the School of Education.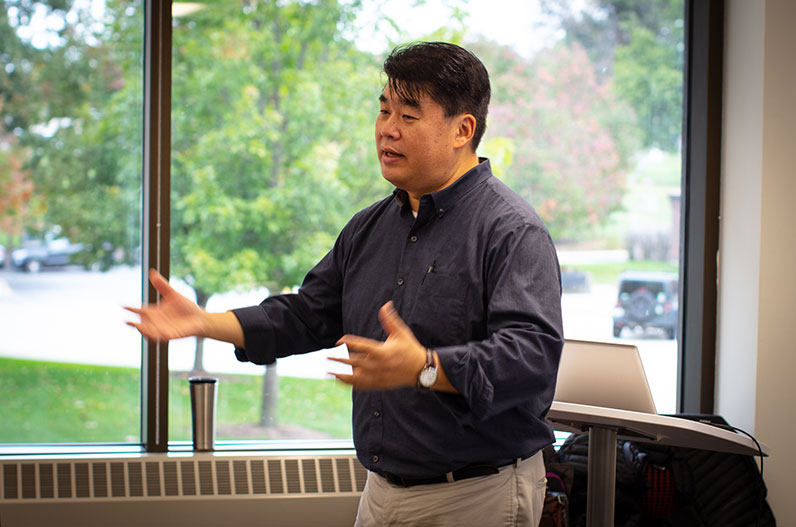 Dr. Hee Young Choi
"As I look back on these amazing classes and the amount I have accomplished at Millikin, I can't help but wonder if I could have done all of this without the help of my advisor, Dr. Hee Young Choi, and the help from different professors," Cully said, also mentioning faculty members Dr. Denise Williams Love, Dr. Joyce Bezdicek and Professor Barbara Utz among those who helped her manage her course load and busy schedule.
"They all truly helped me resolve any questions I had, worked with me closely to make sure I was taking all required classes and ensured I was receiving a remarkable education. They have been just as invested in my education and future career opportunities as I have been," Cully noted.
When Katie graduates from Millikin this spring, she will be qualified to teach English as a Second Language and special education to all school-age students because of her endorsement and concentration. She hopes to be an ESL teacher to early childhood-age students while also practicing developmental therapy with children from birth to three years old in the process of early intervention.
Though she chose Millikin for the vast opportunities in the School of Education, Katie says that her expectations were far exceeded. In addition to her credentials, Katie is thankful to Millikin for developing her as a student and a professional, and for teaching her to make the most of her opportunities.
"I would never have dreamed four years ago that I would be where I am now, with a plethora of skills I received with achieving two degrees, a concentration and an endorsement in eight semesters," Cully said.