"I definitely take a lot of pride in being a local person"
College coaches are always saying that "recruiting is the lifeblood of a program." Sometimes, the recruiting process leads to hidden gems right in a coach's backyard.
Millikin University senior Jackson Allen has become that hidden gem for Big Blue track & field coach Andrew Craycraft. The Decatur, Ill., native found his way to Millikin in fall 2017 and the local student-athlete has made good on the opportunity.
"I definitely take a lot of pride in being a local person," Allen said. "For me as a person and for my abilities on the track, I knew Millikin would be a good fit."
Allen was a state sectional champion in the 100 and the 200 as a sophomore at Lutheran School Association (LSA) High School, all while practicing on grass since there was no track facility. After suffering a sports hernia while long jumping during his junior year, he spent the majority of the following summer rehabbing but wasn't fully healed when competition began his senior year.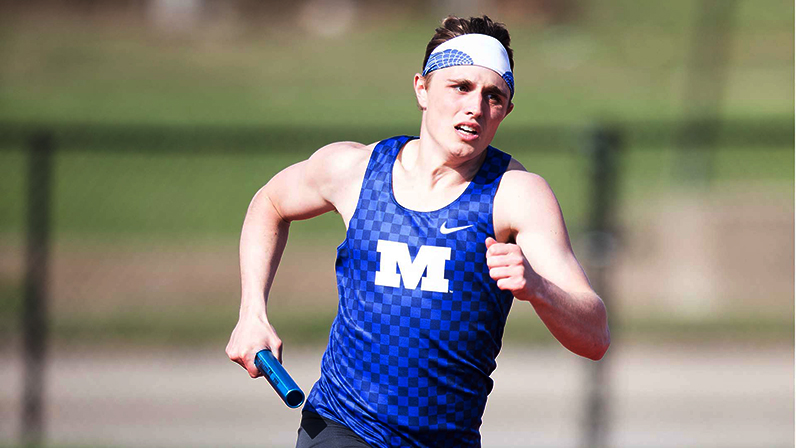 When the time came to start looking at colleges, Allen was initially against staying in town.
"As the process played out, I took a step back, talked to my family, and came to the conclusion that Millikin was a good fit for me," he said. "I would save money by commuting and would be able to compete in the College Conference of Illinois & Wisconsin [CCIW]."
Since joining the Big Blue, Allen has helped lead the program to one of its most successful stretches in school history. As a freshman, he took third in the 200-meter dash and fourth in the 4x100-meter relay at the 2018 CCIW Outdoor Championships.
Allen followed that up with a successful sophomore season where he finished second, third and second, respectively, in the 60, 200 and 4x400 at the 2019 CCIW Indoor Championships. That spring, he was part of the conference champion 4x100 relay team (41.93) and finished third and fourth, respectively, in the 200 and 100 at the 2019 CCIW Outdoor Championships.
During last year's CCIW Indoor Championships, Allen won the 200 (22.25), placed third in the 60 (6.98) and was part of the second place 4x400 relay team (3:23.59).
In the last two years, the Big Blue finished third in 2019 and second in 2020 at the indoor championships, their best team finishes in program history. Craycraft and his assistants were named the CCIW Coaching Staff of the Year both times.
"We've been able to do some things that have not been done before," Allen said. "Andrew [Craycraft] is really good about caring about the lineup from top to bottom. He genuinely cares about everyone. He's also found a coaching staff that he trusts."
Craycraft and his coaching staff have worked tirelessly on building a culture over the last five years. Allen is the type of student-athlete that embodies that culture.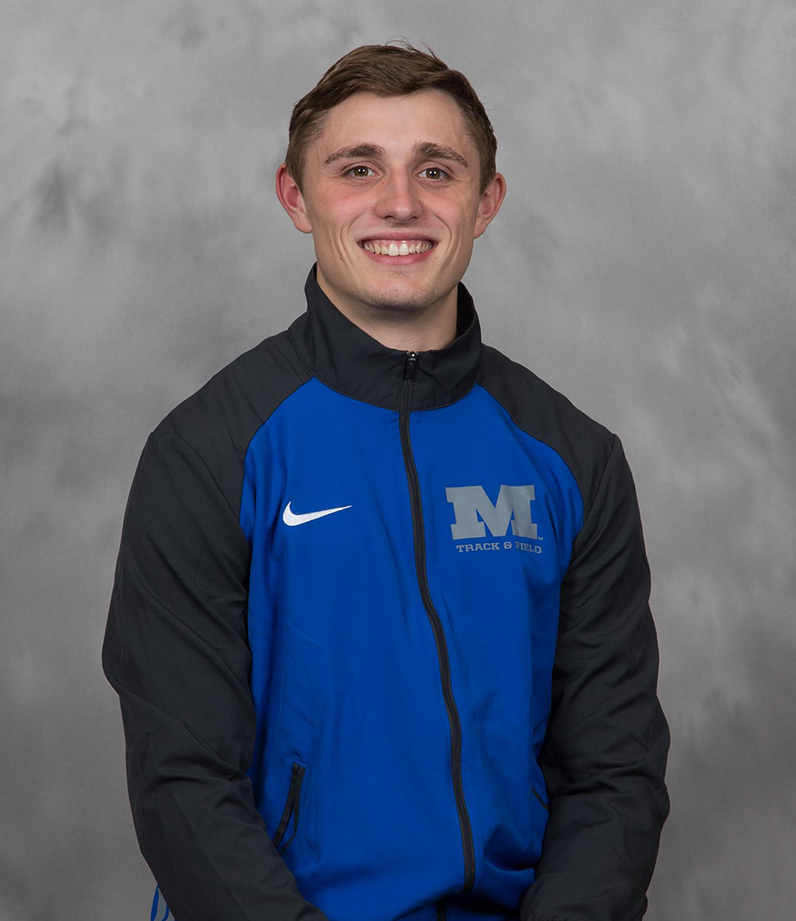 "Jackson has added immensely to our building of culture here at Millikin University," Craycraft said. "We look for contributions to culture and team goals from everyone and in every form possible. The great thing about Jackson is that he has made contributions to our culture in ways that I think have constantly evolved with who he has matured to be as a student, athlete and young professional."
Looking back, Allen couldn't have been happier with the decision he made to stay home and thrive at an up-and-coming program.
Additionally, being a commuter allowed him to stay razor focused on his academics as a business management/human resources major while also working on campus, first in Millikin's dining services, and then as a work-study student for the track & field program.
"I just knew that it was a good fit," he said of his choice to attend Millikin. "I'm a local kid. I wasn't recruited to Millikin. But I knew what I could do and I believed in myself."
Craycraft sees that belief on display with the way Allen prepares.
"Jackson has been successful because he is a relentless worker, plain and simple," Craycraft said. "Jackson is ultra-competitive all the time, and that drives him to be on his game. You can see this in his meteoric improvement as an athlete, in his stellar academic record and in his ability to balance all of his commitments."
Craycraft added, "He is truly a special young man. The fact that he is local is something that makes the equation even more appealing, as we have always had a particular sense of pride in fighting to keep the best local talent right here at Millikin. Looking back in the history books at Millikin, you will see a tradition of great, local kids finding success here, no doubt. But the unique combination of ambition, work ethic, talent and leadership that defines Jackson just simply can't be replicated. So while Jackson follows this tradition, in many ways he also stands alone."
Allen has thought about a career in coaching when his college days are finished, but right now he's focused on his senior year and continuing to build upon the Big Blue's recent success.
"I'm just looking to have a good season," he said. "I want to be a good teammate, put some points on the board and control what I can control."