Going Global
Every year, Millikin University invites international students on campus to share their culture and to represent their country during Millikin's International Month Festival. The campus community has the opportunity to discover world cultures and hear from people of other nations.
This year's festival, held Oct. 10 in Richards Treat University Center, featured more than a dozen international students representing their countries. The students hosted table presentations that outlined various history, monuments, geography, music and more.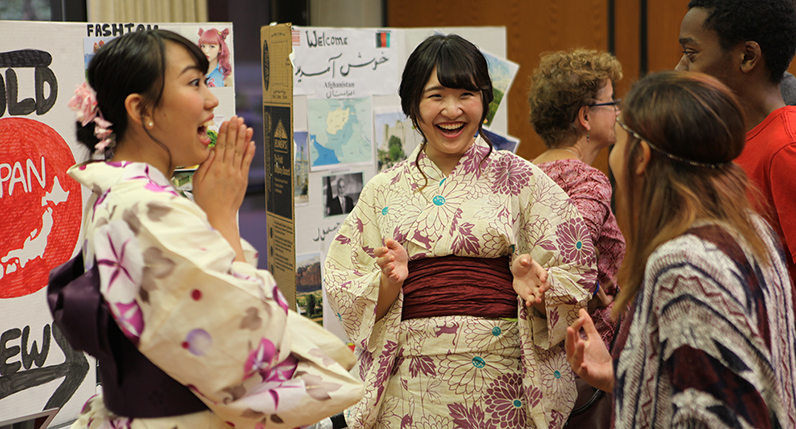 Countries such as Afghanistan, China, El Salvador, France, Lithuania, Taiwan and Vietnam were represented.
Mehrangez Rahmatova, a first-year biology major from Tajikistan, said, "It's really great and I'm excited to see so many people attend. I'm proud to represent my country at the festival."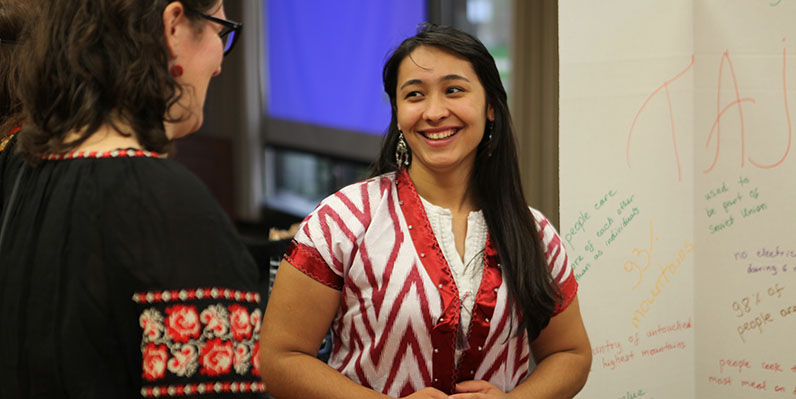 During the festival, Rahmatova shared crafts from her home country including pillow cases and bags. "I'm very glad that Millikin gave us the opportunity to do this and I hope every year we get more international students engaged."
The festival was capped off with a presentation from keynote speaker Justin Ostergard, a 2013 Millikin University theatre graduate. Ostergard discussed his path to constant reinvention to ensure happiness throughout his life and career.
"It's exciting to be back at Millikin as a professional and I'm excited to show what I've done and where I've been," Ostergard said. "For my presentation, I wanted to talk about when you're unhappy – not being afraid to change into something else that will make you happy. I'm also talking about how travel has influenced me into changing my path so many times."
A professional actor, Ostergard has traveled to 22 countries, lived in three, started a business and sold a business. As an actor, he has performed opposite Tony Award winner Karen Ziemba in "42nd Street," completed 10 show contracts and is currently working as a tour consultant for Go Ahead Tours based in Denver, Colo.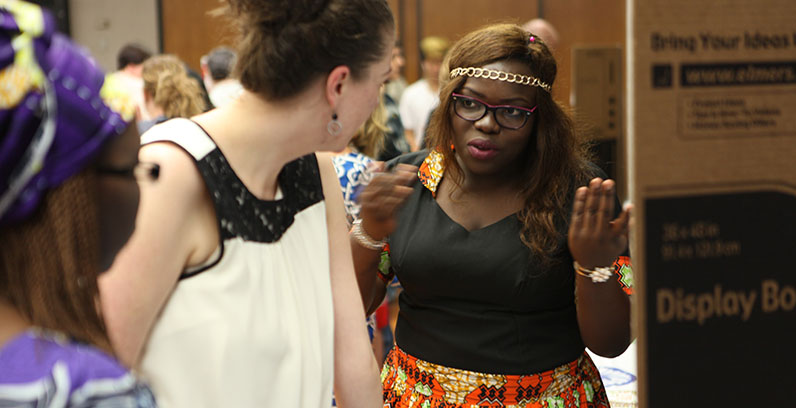 "International Festival is one of my favorite events in the fall," said Molly Berry, director of inclusion and student engagement at Millikin. "It gives the international students a chance to highlight home and it's also very therapeutic for them."
Reflecting back on his experiences at Millikin, Ostergard said, "It's important to know all the resources and faculty that are available. In terms of post-college, do the things that you want to do and invest the time into the things you love doing. I've followed all the things that I love doing and it's led to new opportunities."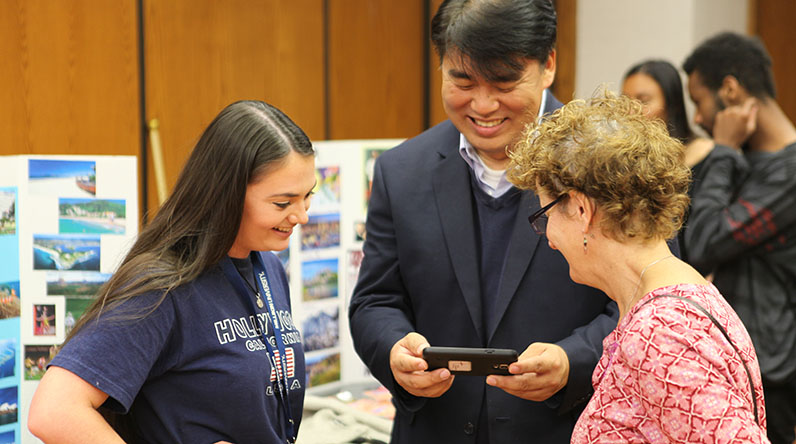 View Coverage