Millikin student makes name for himself at national powerlifting competition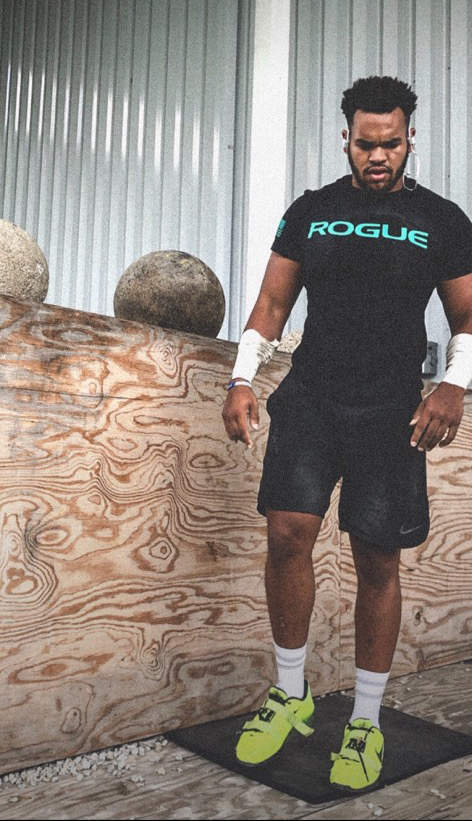 Millikin University senior business management major Kholbe Leaks owns the title of national champion – a title he earned after recently taking first place in his age division at the 2020 USPA Drug Tested National Championships, a powerlifting competition held in Columbus, Ohio, this past September.
A native of Decatur, Ill., Leaks played basketball and competed in track and field throughout his youth and his high school athletic career at Lutheran School Association (LSA). Leaks also began playing football in 2005, and would play the sport up until he graduated high school in 2017.
After enrolling at Millikin, Leaks was still looking for something to help fill the void of not playing football. That something was powerlifting.
"I'm a very competitive person and I knew if I didn't have something I was competing in in that competitive environment, I was not going to know what to do with my time," Leaks said in an interview with BVM Sports Magazine.
Leaks' main motivation to keep working as a powerlifter was his parents who have an athletic background. His mom has competed in several long distance races, while his dad frequently competes in CrossFit.
One of Leaks' greatest accomplishments over the past few years has been his ability to transform his body by dropping his weight from 280 to 230 pounds. He has competed in official powerlifting meets over the past couple years and set state records early on in his competitive career. However, it was at the USPA Drug Tested National Championships where Leaks really made a name for himself.
The USPA Drug Tested National Championships feature three different lifts: squat, deadlift and bench press. Going into the event, Leaks' goal was to get a 1,600 pound total between all three lifts. Leaks would end up achieving his lofty goal with 352 pounds in the bench press, 589 pounds in the squat and 672 pounds in the deadlift. All three numbers were state records and were good enough to win the national championship.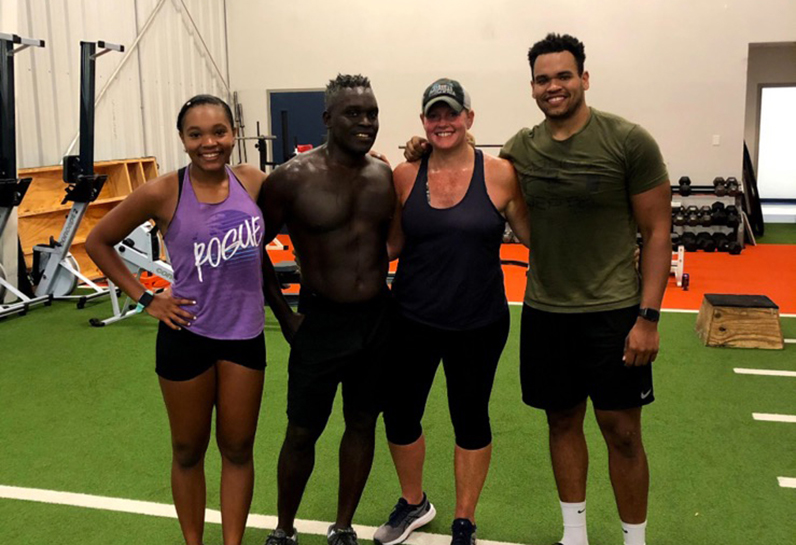 "After my second attempt on deadlift, the founder of my powerlifting team came up and said, 'hey buddy, congrats, you won nationals,'" Leaks said. "I was kind of shocked because I still had a lift left. My jaw dropped because I really didn't expect that to happen at all. But, things happen for a reason and I'm super, super happy it did."
Leaks added, "I'm definitely happy about the state records as well. It's something I'm really proud of and just shows that if you're willing to go after it and work for it, it can be yours."
Leaks hopes to one day open up his own gym, aiming to train people in powerlifting and CrossFit. In the near future, he plans to accomplish a 2,000 pound total among all three lifts and will enter into another powerlifting competition next spring. Beyond that, he hopes to qualify for the world championships next year in Europe.
"I really have worlds on my mind right now," Leaks said. "I know you have to take it step by step, but that would just be so awesome to do that and say I accomplished that."