Five Millikin professors named Coleman Foundation Faculty Entrepreneurship Fellows
The Millikin University Center for Entrepreneurship has selected five faculty members to serve as Coleman Foundation Faculty Entrepreneurship Fellows for the 2017-2018 academic year. The faculty members are Dr. Barbara Broadbear, assistant professor of exercise science & sport; Dr. Julio Enríquez-Ornelas, assistant professor of Spanish; Dr. Kyle Knust, assistant professor of chemistry, Dr. Timothy Kovalcik, associate professor of history; and Dr. Mark Tonelli, assistant professor of music & coordinator of guitar studies.
The Coleman Foundation, through Millikin's Center for Entrepreneurship, encourages non-business professors to incorporate elements of entrepreneurship or entrepreneurial thinking into their courses. Recipients of one-year fellowships attend professional development conferences and sessions to learn about ways to incorporate and infuse entrepreneurship into the curriculum. Faculty Fellows may either develop a new course in their disciplines that incorporates self-employment concepts or modify an existing course to include such material.
Millikin University's Center for Entrepreneurship has received more than $1.5 million in grants over the past 15 years to build entrepreneurship through curricular and co-curricular programs across campus and the community, and to develop faculty and staff to effectively engage in entrepreneurship programming.
This year, Millikin received $25,000 for the Coleman Fellowship program, and Millikin committed to a University match of over $75,000 in cash and in-kind programmatic support.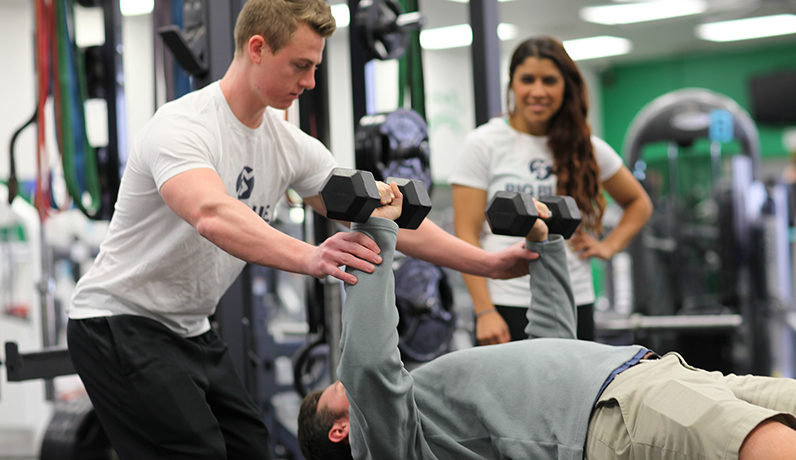 "A new component this year is that each new Faculty Fellow will have a primary veteran Coleman Fellow Mentor," said Julie Shields, director of the Center for Entrepreneurship at Millikin. "The Coleman Fellow Mentor will be a sounding board and connect them with resources in the Center and within the broader Coleman network, and help them overcome barriers that they may encounter as they seek to infuse entrepreneurship within their discipline on campus and beyond."
Dr. Barbara Broadbear will be creating a new course where students will be running the Millikin University Big Blue Personal Training Program. During the course, students will be involved in the entirety of the personal training profession including advertising, web design, client recruitment, legal documentation, billing and client retention. Through this course, the Millikin University Big Blue Personal Training Program will become what it was intended to be, a student-run venture.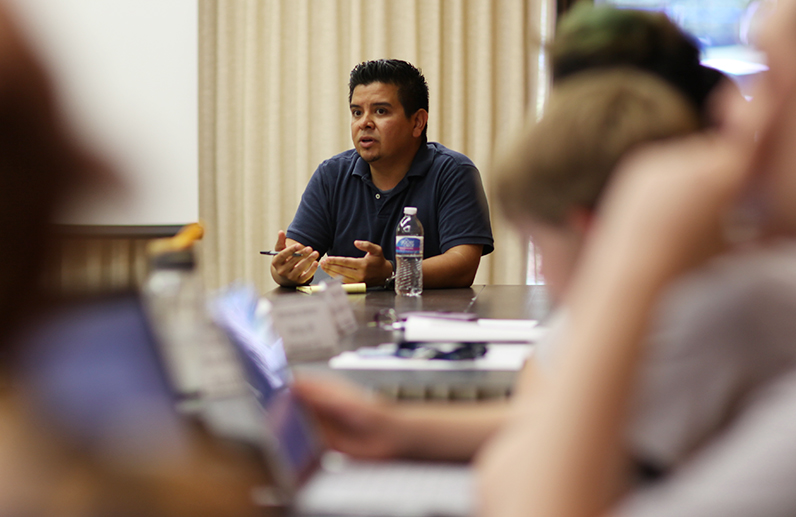 Dr. Julio Enríquez-Ornelas will be infusing entrepreneurship into Spanish for journalism.
"As one of the Coleman Faculty Fellows in Entrepreneurship, I look forward to gaining insight into innovative pedagogical models that will strengthen our ongoing efforts in Performance Learning here at Millikin," said Dr. Enríquez-Ornelas.
With support from the Coleman Foundation, Dr. Kyle Knust will be introducing a 3D printing course to Millikin this fall. Students from across campus will have the opportunity to learn computer-aided design software and engage in hands-on opportunities with a variety of 3D printing technologies. In collaboration with Millikin's Center for Entrepreneurship, the course will impart entrepreneurial themes and culminate with team-developed projects allowing students to bring an entrepreneurial idea to fruition.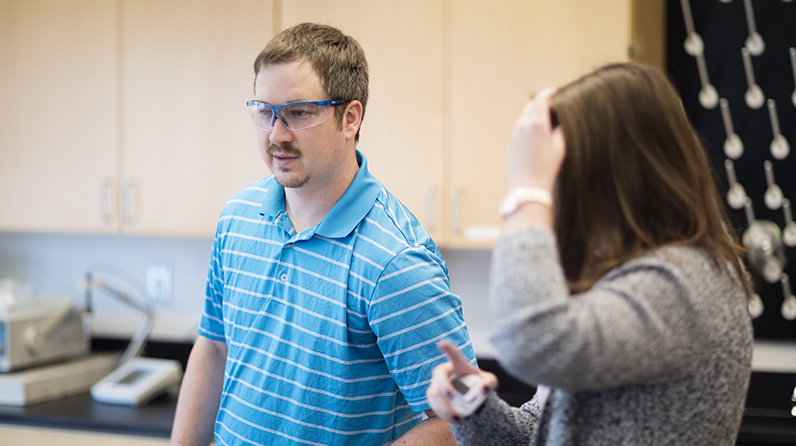 "I am excited to help students bring their ideas to life using the skills and knowledge acquired from this course," said Dr. Knust.
Dr. Timothy Kovalcik will be transforming the Public History course by implementing an active student-run consulting firm. This firm will help meet the needs of local history museums and societies by offering a wide range of technical and professional services. Most important, students will determine how to market these services and create new strategies for public history in the age of social media.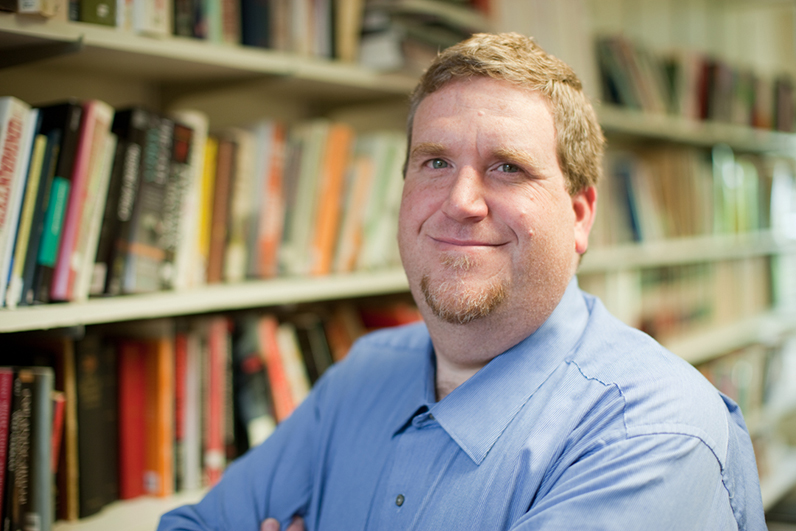 Dr. Mark Tonelli will be developing a new course called Millikin Arts Cafe, a new student-run venture at Millikin. The course brings together students from arts and other disciplines to learn the intricacies of operating a live arts venue. Students in the course will benefit from learning to manage the creative and logistical aspects of a performance space, which can help them identify their passions and talents as both performers and entrepreneurs. In addition, performers across campus and local professional performers will have an additional venue at which to present their art. The community will benefit from having an intimate space in which to see high-quality live arts performances of all types.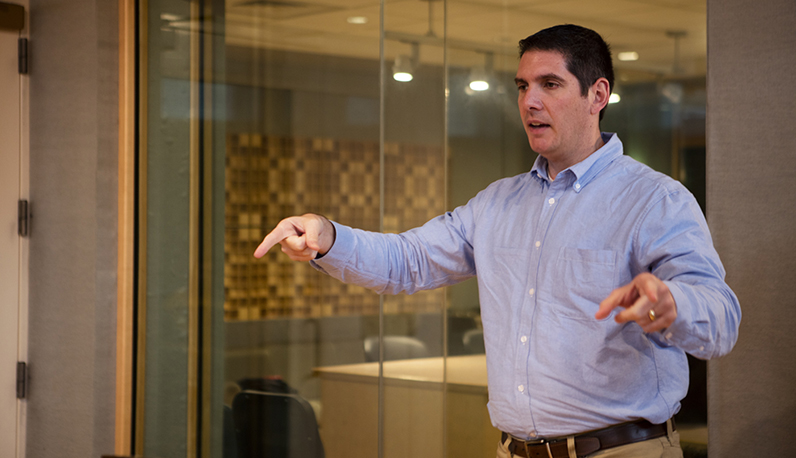 Veteran Coleman Fellows at Millikin University include the following:
Dr. Dave Burdick, Commercial Music (2017-2018 Mentor)
Dr. Jo Carter, Nursing
Dr. Stephen Frech, English (2017-2018 Mentor)
Kevin Guarnieri, Music Business
Dr. David Horn, Biology
Sean Morrissey, Theatre & Dance
RJ Podeschi, Information Systems (2017-2018 Mentor)
Lyle Salmi, Art
Sara Theis, Theatre (2017-2018 Mentor)
Ed Walker, Graphic Arts
Dr. Casey Watson, Physics (2017-2018 Mentor)
The Coleman Foundation is a private, independent grantmaking foundation established in Illinois in 1951. The Foundation supports educational institutions offering entrepreneurship education, organizations providing cancer treatment, education and support, and agencies providing services for individuals with developmental disabilities only in the Chicago Metropolitan area – its primary geographical focus.
For more information about the Coleman Foundation Faculty Entrepreneurship Fellows Program, visit colemanfellows.com.