Faculty presenters highlight Millikin's celebration of Black History Month
Millikin University will commemorate Black History Month by hosting a series of events throughout the month of February.
Black History Month originated in 1926 when historian Carter G. Woodson promoted what was known as "Negro History Week" in an effort to educate people about the accomplishments of African-Americans. In 1976, the celebration was expanded to include the entire month of February, the birth month of Abraham Lincoln and Fredrick Douglass. Black History Month is celebrated to remember important individuals and events in African-American history.
Millikin University's celebration of Black History Month includes a number of presentations hosted by Millikin faculty members. All events are free and open to the public.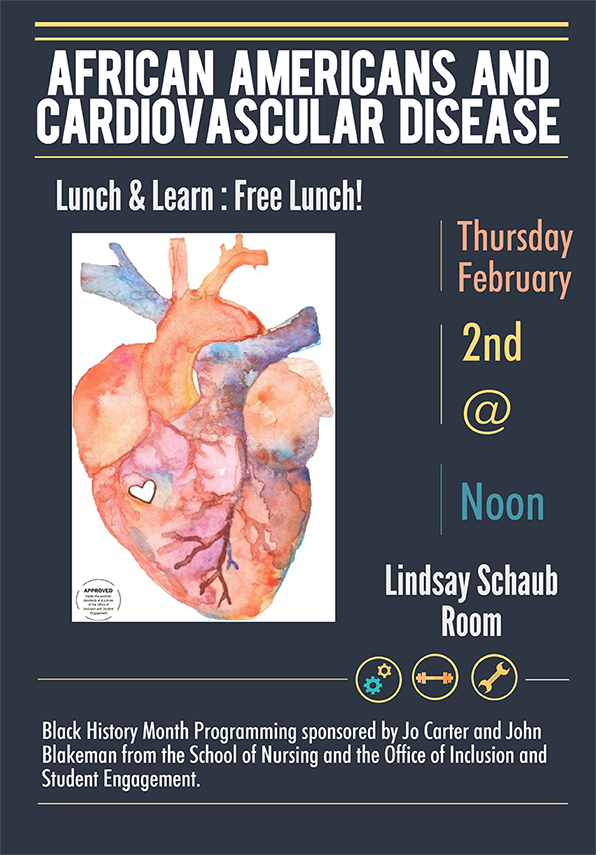 Feb. 2, African Americans and Cardiovascular Disease, Unconscious vs. Conscious Bias
12 noon – 1 p.m. in Richards Treat University Center, Lindsay Schaub Room
Faculty Presenters: Dr. Jo Carter, associate professor of nursing, and John Blakeman, lecturer of nursing
According to the Centers for Disease Control and Prevention, nearly half of African-American women and two in five African-American men experience some form of cardiovascular disease, including stroke, heart attack and heart failure. Among racial groups, black individuals often have some of the poorest cardiovascular outcomes. Several contributors to these poorer outcomes have been identified. Specific strategies for health improvement will be explored, and issues of systemic bias, both conscious and unconscious, will be discussed.
Feb. 6, 42: The Jackie Robinson Story
From 6:30 - 8:30 p.m. in Lower Richards Treat University Center, East Room
Faculty Presenter: Dr. Robert Sampson, adjunct professor of history
Millikin will host a viewing and discussion of the film "42," which deals with Jackie Robinson's integration of modern major league baseball. The film will be preceded by a brief lecture, sitting context and a background on major characters.
Feb. 7, White Like Me – Race, Racism & White Privilege in America
From 6:30 – 8:30 p.m. in Lower Richards Treat University Center, East Room
Faculty Presenter: Dr. Kenneth Laundra, associate professor of sociology
Co-sponsors: sponsored by the Sociology Club and Sigma Lambda Beta
This event will feature excerpts from the film, "White Like Me" by Tim Wise, followed by a discussion on white privilege.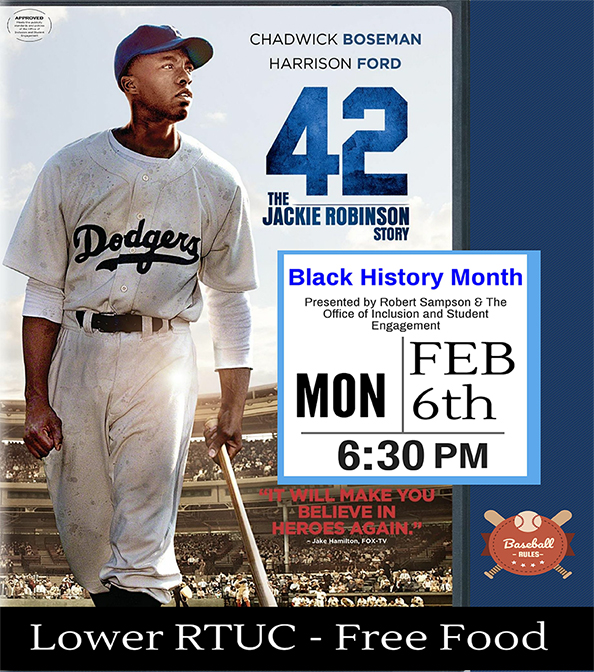 Feb. 9, Viewing and discussion of RIZE
From 6:30 – 8:30 p.m. in Lower Richards Treat University Center, East Room
Faculty Presenter: Angela Miller, instructor of dance
"RIZE" chronicles a dance movement that rises out of South Central Los Angeles with roots in clowning and street youth culture. Taking advantage of unprecedented access, this documentary film brings to first light a revolutionary form of artistic expression borne from oppression. The aggressive and visually stunning dance modernizes moves indigenous to African tribal rituals and features mind-blowing, athletic movement sped up to impossible speeds.
Feb. 13, CSA: The Confederate States of America
From 6 – 8:30 p.m. in Lower Richards Treat University Center, Multipurpose Room
Faculty Presenter: Dr. Scott Lambert, assistant professor of English
"CSA: The Confederate States of America" is a 2004 mockumentary by Kevin Wilmott, a University of Kansas film professor. The film shows an alternate reality in which the Confederate States of America win the Civil War and take over the U.S. The film takes a satirical look at a United States with slavery and uses that satire to look at instances of discrimination that still exist. This presentation will allow students an opportunity to discuss the movie and the relevance to today's society, including some tie-in with current issues in our country and locally.
Feb. 18, UCB Presents: Roderick 'Odd?Rod' Borisade, Slam Poet and Artist
8 p.m.
Einstein's Coffee House, Shilling Hall
Odd?Rod is a poet, author, recording artist and philanthropist raised in Jacksonville, Fla. His tumultuous childhood was a result of his mother's drug addiction and an absent father. School provided solace to Rod and he excelled academically.
Rod received a full scholarship from the Kessler Foundation to attend the University of North Florida (UNF), where he earned a Bachelor of Fine Arts in Graphic Design with a concentration in Multimedia. He took up poetry as an outlet for his troubles and continued the hobby at UNF while hosting open mic sessions for poets and artists.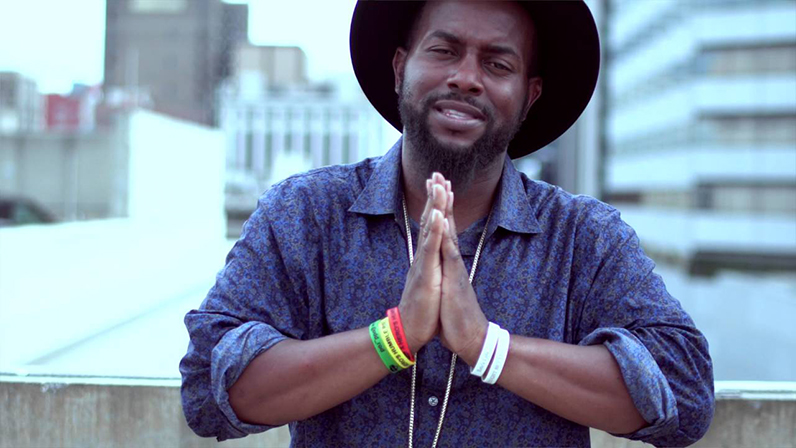 After graduating, Rod authored three poetry books: "Simply Put," "Simple Still" and "Visions Thru the P.O.O.R. (Poetry of Odd Rod)." In 2007 he began to organize educational fundraisers to raise awareness of non-profit organizations and in doing so, founded Eric's Life, Inc. in honor of his late brother. In 2009 he became a children's book author and recording artist with the release of the book, "Buddy and Bird" and his CD, "The Art of Plain English."
For more information on Millikin's celebration of Black History Month, please contact the Millikin Office of Inclusion and Student Engagement at 217.424.6335 or visit millikin.edu/ise.