Millikin graduate creates music video for latest single
Country music recording artist and 2012 Millikin University graduate Eric Burgett wanted to incorporate memories of how he had fun growing up in his latest single; what resulted was the song "Raised" released on Feb. 21, 2020.
"Raised" is on Burgett's debut EP titled "Pass it On," the first batch of tunes he released under Bow to Stern Records. Burgett co-wrote the song with Stone Aielli and 1992 Millikin graduate Matt McClure.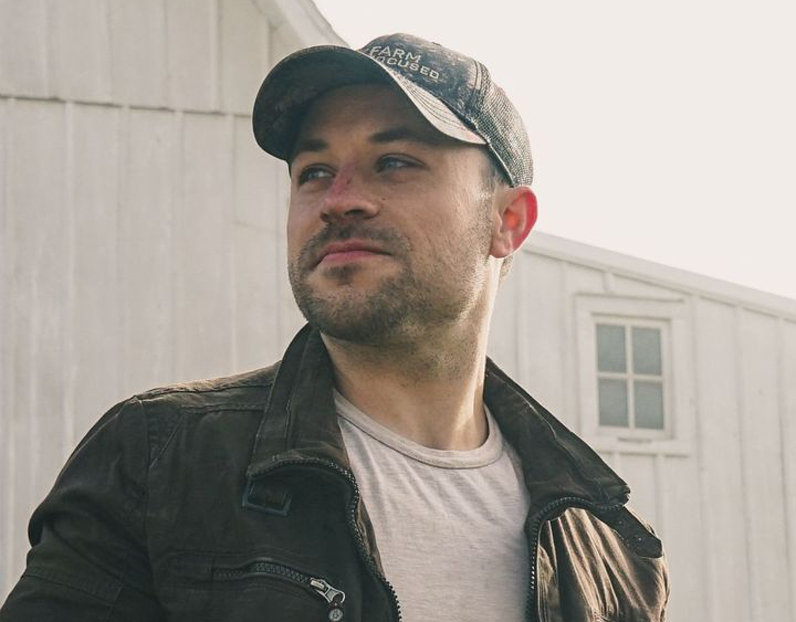 "It has been a great ride so far and I'm thrilled to feature the song 'Raised' as my next single," said Burgett. "We approached the idea from three very similar perspectives and wanted to incorporate memories of how we had fun growing up. The cool thing is ... we all grew up on farms and experienced a lot of the same things – driving tractors, fishing, eating biscuits and gravy, wearing camo and Carhartt ... There are some quirky things in the lyrics as well, which may or may not be 'tweaked' just a bit, but nevertheless it all came from a real place."
With Burgett on keyboards, the song features a "hooky" barisax line, hallelujah choruses, twangy guitars, a rhodes and a wurlitzer.
To help promote the new single, Burgett went into unfamiliar territory and created a music video for the song. The video is a true representation of Burgett as it was filmed on his family's farm in Latham, Ill., with the help of his wife, Aimee, a 2009 Millikin graduate, who recorded the music video using an iPhone. The music video premiered on March 20, 2020.
"We captured footage while we were in Illinois for the holidays and we were blessed with the most beautiful weather," said Burgett. "With today's iPhone lenses and editing software, it was fun getting a glimpse of the modern world of filmmaking. You can't go wrong with just trying new things and seeing what happens. You never know where that road can take you."​
Burgett recalls during high school that anytime he was given the option to make a movie for a class assignment, he "took the opportunity by storm." One of his fondest memories was hosting "movie nights" at his parent's house and inviting everyone to the living room for a 7:30 p.m. showing of whatever movie he finished editing using Windows Movie Maker.
"By taking on an opportunity such as this, I was able to put my own stamp on it and that made it even more worth it," Burgett said. "I hope everyone has as much fun watching 'Raised' as we did making it."​
Burgett added, "Overall, I hope listeners can relate to the song's underlying idea that life is what you make it and every day you have on earth is another 'damn good day.' Live every day with a hammer in one hand and a ham sandwich in the other."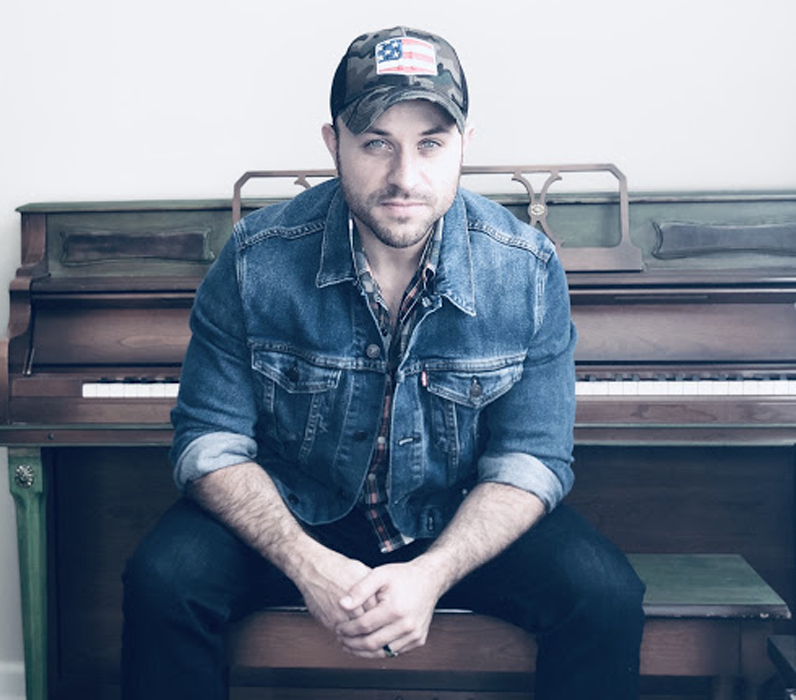 Country music artists have a long-standing love affair with the six-string guitar. However, a select few have chosen a different path. Following in the footsteps of legends like Charlie Rich, Ronnie Milsap and Phil Vassar, Eric Burgett has taken the 88 key torch and is blazing his own trail of standout country music. Growing up in Latham, Burgett performed on an old upright piano at this parent's tavern, The Korn Krib, along with Sunday services at the Latham United Methodist Church.
In 2012, Burgett made the move to Nashville, Tenn., to pursue his country music dreams and learn from some of the best songwriters and artists. In Fall 2017, Burgett signed with Bow to Stern Management. Burgett has entertained thousands of fans at his own shows as well as opening for Chris Stapleton, Rodney Atkins, Lee Brice, Charlie Worsham, Phil Vassar, Frankie Ballard, Jana Kramer, Craig Morgan and Jim Brickman.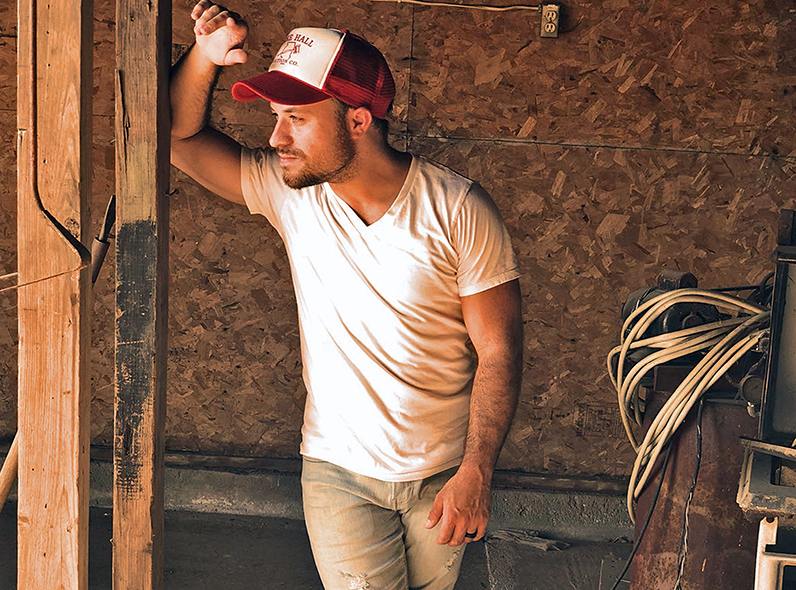 In 2019, Hardee's Corporation asked Burgett to be a social media brand ambassador and partnered with Burgett to make his first music video for his debut single "Swing Low, Sweet Old Cadillac." The song went on to chart at No. 28 on the MusicRow CountryBreakout Chart.
"We have a few things in the works such as a lyric video, acoustic back porch remix and a club remix to be released over the next several weeks before putting out more new music," Burgett said. "I can't wait to share what my team and I have been working on. I think it's going to be a big year for all of us."