Dancers and artists come together to showcase art and collaboration
For Millikin University seniors Hannah Ottenfeld and Thomas Ferro, the opportunity to serve as choreographers for Millikin's annual concert of dance, "Equinox," is a dream come true that has been in the works since their freshmen year.
Ottenfeld, a theatre major from Chicago, and Ferro, a musical theatre major from Mundelein, Ill., are bringing their visions to the stage as part of the dance concert which will be available for streaming May 7-9 on Vimeo and the Millikin School of Theatre & Dance Facebook page. The concert features dances from many different students as well as faculty.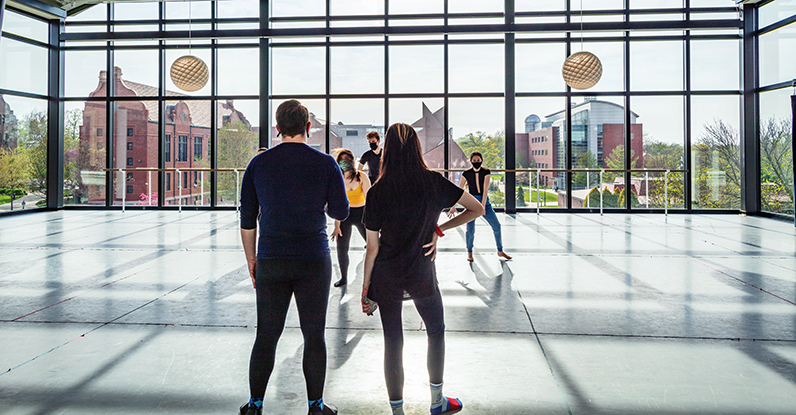 "We were lucky enough to be chosen as the featured senior choreographers which meant we got to choreograph our pieces using the Millikin dance ensemble," Ferro said. "It was always a dream of mine to be a senior choreographer because I was fortunate enough to be cast in dance ensemble my freshman year … it's something I've always wanted to do."
Ottenfeld and Ferro said it was a very special opportunity to work with dancers who were willing to go with their ideas.
"It was nice to have a space that was cultivating our creativity," Ottenfeld said. "Usually there is only one senior choreographer but we were very lucky that we both got to show our pieces … Thomas and I have been friends before college so it was such a thrill to share that with somebody so important to me."
For this year's Equinox performance, and with the ongoing COVID-19 pandemic, dancers and artists of all kinds have come together to show how art and collaboration have persevered and thrived in a year of struggle.
In preparation for the show, Ottenfeld says her confidence level in herself as a choreographer started to take off. "I needed to let go some of my doubt in my artistic skills to have gotten everything done efficiently and have everyone knowledgeable of the choreography," she said.
Ferro says he enjoys dancing, but choreography has always been a passion of his and something he didn't start to explore until last fall semester. "I think in the future, this experience is keeping that career path of choreography open," he said.
Ottenfeld noted, "This made me realize how much I love choreography, specifically concert dance, because I've done a lot of musical theatre choreography in the past, but this was my big concert dance experience."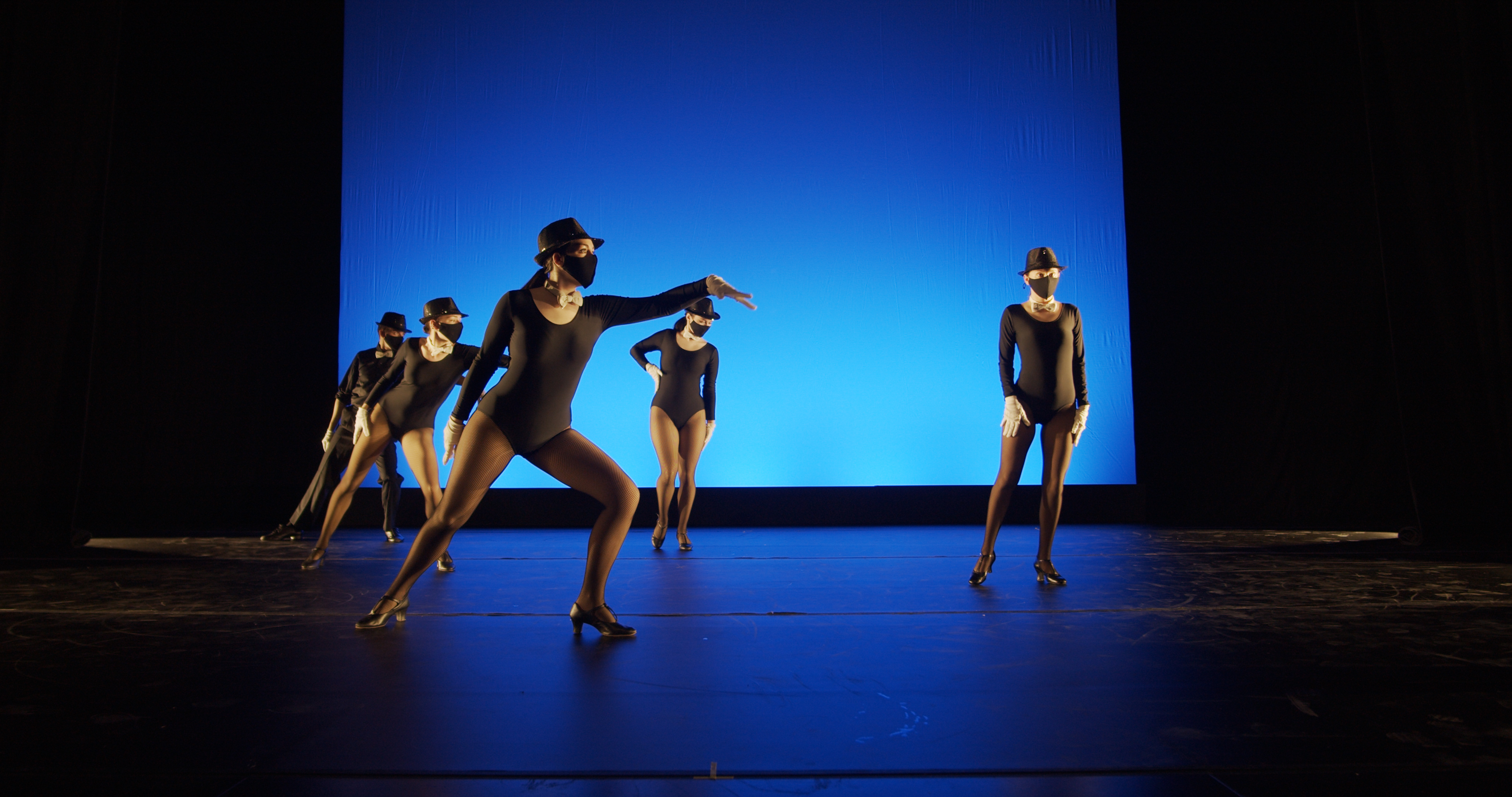 The support from Theatre & Dance faculty has been important to Ferro and Ottenfeld throughout their experience.
"In terms of having faculty support for our endeavors, Millikin's School of Theatre & Dance has given us a lot more leeway in how we create our paths through those four years," Ottenfeld said.
The School's multiple learning opportunities are what makes the program unique according to Ferro. "It offers an environment that inspires creativity and encourages you to venture outside your comfort zone."