Preparing Students for Professional Success
Millikin University's MBA Program was featured in a recent edition of The Education Magazine that recognized the "10 Best MBA Institutes of 2020." The magazine enlightens students around the world about the latest academic programs that are being designed by the brightest educational leaders.
Students have plenty of options for pursuing their careers. In today's business world, an MBA is becoming the standard for many organizations and management positions. Moreover, it also may help with rapid career growth; allows students to constantly challenge themselves; and provides opportunities to network with other students, faculty, and business professionals.
Furthermore, an MBA will help students learn about the latest issues and topics within the business world and how to successfully apply those techniques to foster continuous improvement and professional development. Incepted in 2000, the MBA Program at Millikin University prepares students for intellectual growth and career advancement.
Multiple Delivery Methods in a High-Tech Learning Environment
Millikin University offers one MBA program with two deliveries and three concentrations. Its curriculum teaches you to "think like an executive" and focuses on three main Pillars of Excellence: accounting and finance, marketing and strategy, and management and leadership. The two delivery options were developed to meet the particular needs of students.
Millikin's Daytime MBA Program is a 12-month program that allows aspiring business professionals to benefit from daytime classes within the project management concentration, taught with in-person classes in an accelerated format.
Their Evening MBA Program is a 17-month program designed with the working adult in mind. Students can select from concentrations in management or healthcare administration. Classes meet in-person during the evening.
Both delivery methods offer small class sizes in a team-based cohort, C-Suite faculty, a high-tech learning environment, and an international immersion experience.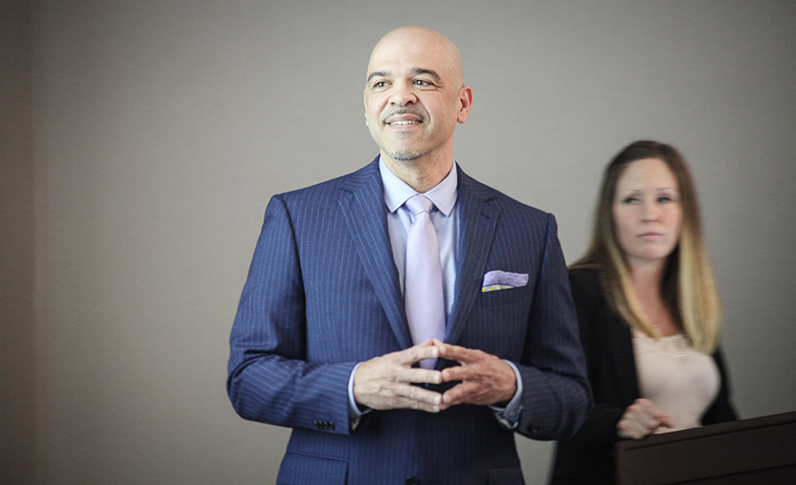 Quick and Open to Offer Expertise Knowledge
Faculty play a huge role in shaping the careers of students and helping guide them toward professional success. The faculty at Millikin University are always quick and open to offering their expertise and knowledge to the students for career development, career-related questions, career advancement, etc. Students take advantage of this network and utilize it for job references, advice, attendance at presentations, etc.
Millikin University always looks for bright students who have the urge to learn. A successful MBA student at Millikin University will possess the following qualities:
A goal-oriented mindset and knowledge of why he/she wants to pursue the MBA;
Experience in teamwork and knowledge of his/her typical role on a team;
Experience with effectively working through conflict;
A hard worker who wants to learn; and
Effective communication skills, both verbal and written.
Millikin University MBA Leadership
Jaclyn Cantwell, assistant director of the MBA Program, graduated with an undergraduate business management degree from Millikin in 2009. The experience she had both in and out of the classroom at Millikin contributes to the many reasons why she is working at the University. The small class sizes, personal relationships with faculty and support from administration allowed her to grow into a successful professional and leader. She received her MBA from Southern Illinois University-Edwardsville in 2011, while also completing a graduate assistantship.
Jaclyn now serves as the assistant director of Millikin's MBA Program and coordinates all operations within the program, from faculty, students, scheduling, curriculum, assessment, event planning, marketing and recruiting, among many other things.
Sharing her experience, Cantwell says, "I truly love my job and enjoy the connections I'm able to make with all involved. I especially love seeing students and graduates benefiting from their MBA degree that they received from Millikin."
Preparing Students for the Current Times and Current Conditions
Presently, Millikin University is updating its curriculum to adjust and keep up with best practices in the current business world. It ensures the students are prepared for the current times and current conditions in order to successfully position themselves upon graduation. The University is also working on adding two new courses: Business Analytics and Seminar in Business Topics.
Business Analytics — With the growth of data and the blending of technology and business in the working world, this is an ideal course for anyone with an interest in working with big data to improve business performance. Also, this is a perfect course as leaders in today's world are making more and more data-driven business decisions.
Seminar in Business Topics — There was a lack of a course related to contemporary/current events and topics such as sustainability, artificial intelligence, e-business, entrepreneurship, etc. in our current curriculum. This course will help students examine these current issues that business managers/leaders need to address in order to compete in an increasingly global market. The goal to determine major business functions, evaluate potential issues that arise in business and assess components of operating in a global environment can be and will be accomplished with the addition of this course.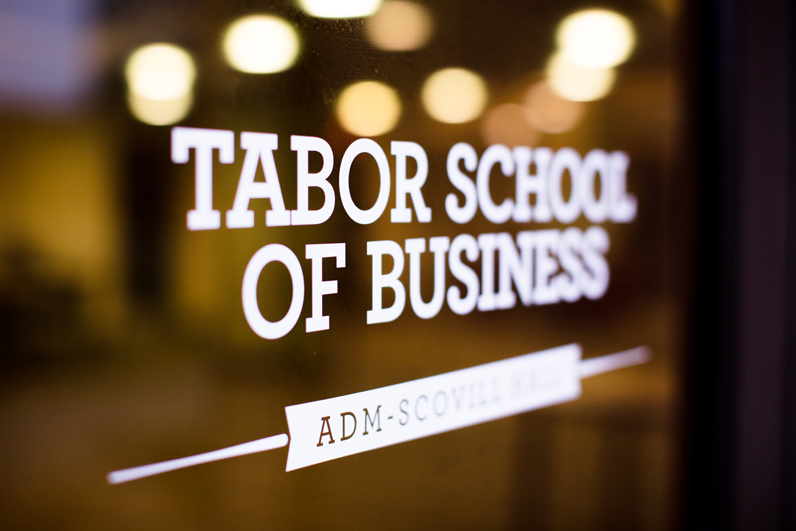 Transforming Strong, Professional Candidates into Exemplar Leaders
Mission always leads to more clarity and in today's time, it is important to pay equal attention to social responsibilities. Millikin University's mission correlates greatly with corporate social responsibility by "preparing students for professional success, democratic citizenship in a global environment, and personal lives of meaning and value."
This is instilled in the MBA program, with a more business-centered program mission: "To transform strong, professional candidates into exemplar leaders who have an expanded and complex understanding of business matters in the global environment; embody their role as an ethical leader through sensitivity to people, profit, and the planet; and distinguish themselves in their careers, business, and communities through greater analytical and application skills advanced with confidence in domestic and international assignments requiring greater responsibility."
In order to adhere to its mission, the Millikin MBA Program offers courses, case studies, projects and assignments that accompany these values so the students understand what it means to be socially accountable — to oneself, business stakeholders, and the public — and to understand the kind of impact they can have on all aspects of society.