School of Education offering one-semester program for special education endorsement
Teacher shortages across Illinois have been evolving over the past several years particularly in the areas of special education and English as a second language.
To help alleviate that shortage, the Millikin University School of Education is offering a one-semester, four-course program to help licensed teachers earn a special education endorsement.
In one extended semester, practicing teachers can add a special education endorsement, through the Millikin University School of Education, by enrolling in a selection of evening, online, hybrid or in-person classes. The endorsement covers Kindergarten – Age 21 and allows teachers to apply for special education positions.
In an interview with the Herald & Review, Dr. Pamela Barnes, director of Millikin's School of Education said, "This is a program that we are offering for currently practicing teachers and if they're not practicing, they must possess their initial teaching license to pursue the special education endorsement promotion. This is something that I think is needed throughout the state of Illinois. There's a shortage of special education prepared teachers, so this is a way that Millikin can help solve that by approaching those teachers that are already practicing and giving them an opportunity to add on an endorsement called the LBS1 (Learning Behavior Specialist)."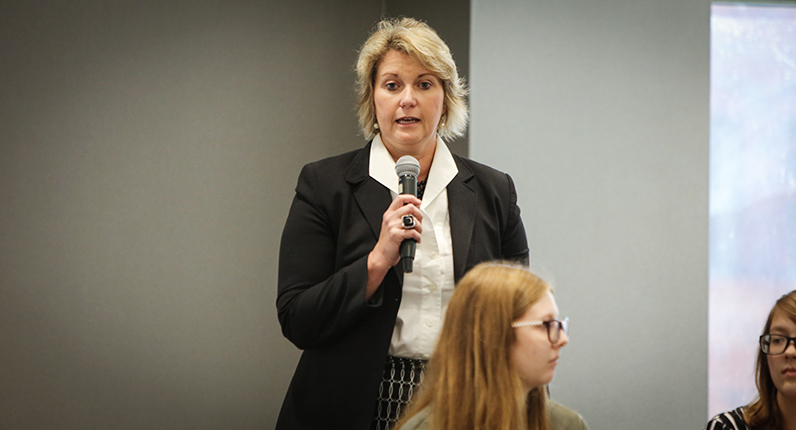 Dr. Pamela Barnes
Barnes says it will provide credentials for teachers to work with students up to age 21, thanks to a recent change in policy by the Illinois State Board of Education. Most districts hire in the spring for the following fall, and teachers who are taking the coursework will be able to apply for those jobs for the 2021-22 school year.
Classes for the special education endorsement are scheduled to begin during the Winter Immersion term through Spring/Summer 2021.
The four courses begin with an online course during the winter immersion term, followed by two courses in the spring, where the teachers can take two classes back-to-back, and finish with either a shortened course at the end of the spring semester or as a summer immersion course to complete the endorsement.
Upon completion of the classes and passing the state required content test, teachers will be entitled for the endorsement through Millikin's Licensure Officer.
Teachers who are interested should apply soon, and acquire their transcript if they did not graduate from Millikin. Teachers trained at Millikin have already taken one of the courses required and will only need the other three, and teachers trained elsewhere might have an equivalent of that course, which the registrar can determine by looking at the transcript.
"Teachers learn so much from each other and whether the courses are via Zoom or in-person, Millikin's exceptional faculty will facilitate their learning," said Barnes. "The courses will provide practicing teachers with the knowledge to better serve the special needs populations in their own classrooms."
Tuition for the Endorsement is $1497 per three credit hour course. Limited $500-$1000 scholarships are available. Applicants can complete the Free Application for Federal Student Aid (FAFSA) for determination of loan eligibility.
To register or for more information about the endorsement and scholarship inquiries, email education@millikin.edu.