Millikin professor one of 25 participants chosen for national seminar
Dr. Ngozi Onuora, associate professor of education at Millikin University, is one of a select group of faculty members nationwide chosen by the Council of Independent Colleges (CIC) and the Gilder Lehrman Institute of American History to participate in a special American history seminar on "The Civil War in American Memory."
From a pool of 51 highly competitive nominations, Dr. Onuora is one of 25 faculty members selected to participate in the seminar, which will be held June 23–27, 2019, at Yale University in New Haven, Conn.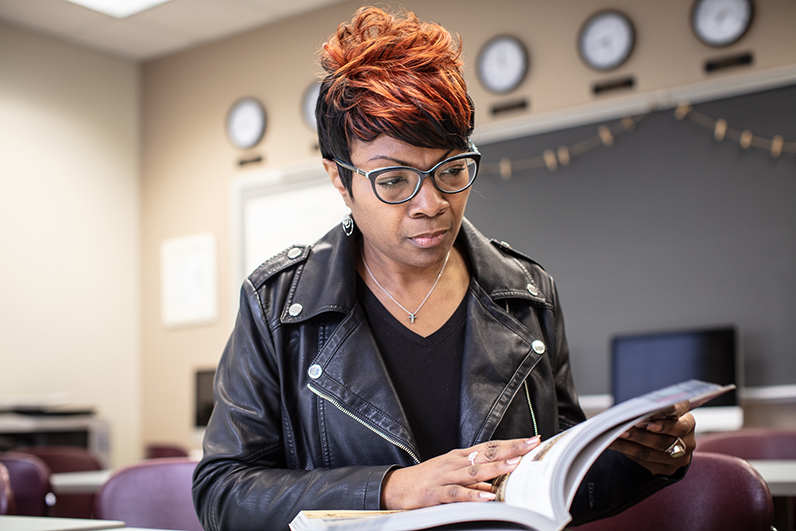 In announcing the selection of participants, CIC President Richard Ekman said, "Strengthening the teaching of American history at colleges and universities is of critical importance to maintaining informed citizen participation in a democracy. The Civil War has been used—and misused—to bolster contemporary arguments about conflict resolution, race, and the role of America in the world. The seminar will provide participating faculty members with unusual insight into the selective public memory through the years about America's defining event, the Civil War. Participants in the seminar will be better prepared to teach a new generation of students how to understand major social and political issues of today in light of history, the different perspectives in different eras, and recent debates over Civil War monuments and symbols. We believe that Dr. Onuora will play a strong role in the seminar."
"Dr. Onuora's selection for the CIC American History Seminar is a wonderful opportunity for her to connect with a very select group of peers from across the nation, and it is a tribute to the outstanding work she has done and continues to do as a teacher and scholar," said Millikin Provost Dr. Jeff Aper. "Her work in the School of Education transcends traditional Teacher Education curriculum, as she has demonstrated an extraordinary ability to reach across disciplinary lines to lend remarkable depth and breadth to her teaching and scholarship related to literacy and pedagogy, especially in work with underrepresented populations."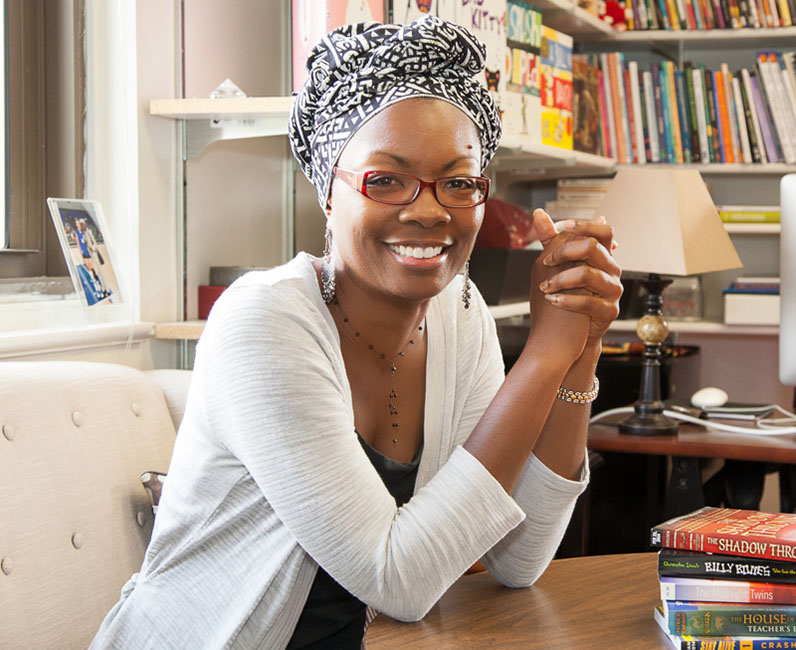 Dr. Aper added, "Dr. Onuora draws from fields like Education, History and Literature to find new and very effective ways to advance our understanding of and effectiveness in preparing teachers, engaging communities and advancing the mission of the university as a dynamic, living set of commitments to our students and the larger world. I am very glad and proud about her selection for participation in this experience and know she will make the most it, both professionally for herself, and as a source of information, inspiration and opportunity for the rest of us based on all she'll bring back with her from the seminar."
The seminar will be led by David W. Blight, Class of 1954 professor of American History and director of the Gilder Lehrman Center for the Study of Slavery, Resistance, and Abolition at Yale University. Blight is the author of "Frederick Douglass: Prophet of Freedom; Race and Reunion: The Civil War in American Memory," which received numerous awards including the Bancroft Prize, the Frederick Douglass Prize, and the Merle Curti Prize; "American Oracle: The Civil War in the Civil Rights Era," which received the Anisfield-Wolf Award for best nonfiction book on racism and human diversity; and "A Slave No More: Two Men Who Escaped to Freedom, Including Their Narratives of Emancipation." Blight was elected a member of the Society of American Historians in 2002. Since 2004, he has served as a member of the board of trustees of the New-York Historical Society. He also has served on the board for African American Programs at Monticello in Charlottesville, Va. Blight was on the board of advisors to the Abraham Lincoln Bicentennial Commission and was involved in planning numerous events to commemorate the sesquicentennial of the Civil War. He has led or co-led many seminars for CIC faculty members on slave narratives and the scholarship and public history of slavery.
"I am honored to be selected for this week-long institute where I will have an amazing opportunity to learn from noted historian David Blight at Yale University and meet a cadre of colleagues who are passionate about Civil War history and its continued impact on America today," said Dr. Onuora. "I am particularly excited to engage in extended research about collective memory and the Civil War as well as dialogue around contemporary controversies that are informed by Civil War history and the Reconstruction Era.; and, I can't wait to apply what I learn to new course offerings for Millikin's African American Studies minor."
Seminar participants will assess the historical memory of the most divisive event in American history—the Civil War. Participants will consider works on Civil War memory, discuss theoretical texts on the nature and significance of collective memory across time and cultures, and dive deeply into three anniversary moments in this history: the 50th (1911–1915); the 100th (1961–1965); and the 150th (2011–2015). The seminar also will consider the recent and current crises and debates over Civil War monuments and symbols from the 2015 massacre in Charleston, S.C., to the recent protests and violence in Charlottesville, Va., and beyond. Above all, the seminar aims to provide a forum in which to comprehend and analyze why the slavery, Civil War, and Reconstruction epoch has remained an unending dilemma in American historical consciousness.
The Council of Independent Colleges is an association of 770 nonprofit independent colleges and universities, state-based councils of independent colleges, and other higher education affiliates, that works to support college and university leadership, advance institutional excellence, and enhance public understanding of independent higher education's contributions to society. CIC is the major national organization that focuses on services to leaders of independent colleges and universities and state-based councils. CIC offers conferences, seminars, publications, and other programs and services that help institutions improve educational quality, administrative and financial performance, student outcomes and institutional visibility. It conducts the largest annual conferences of college and university presidents and of chief academic officers in the United States.