Tabor School of Business Dean recognized for supporting global diversity and inclusion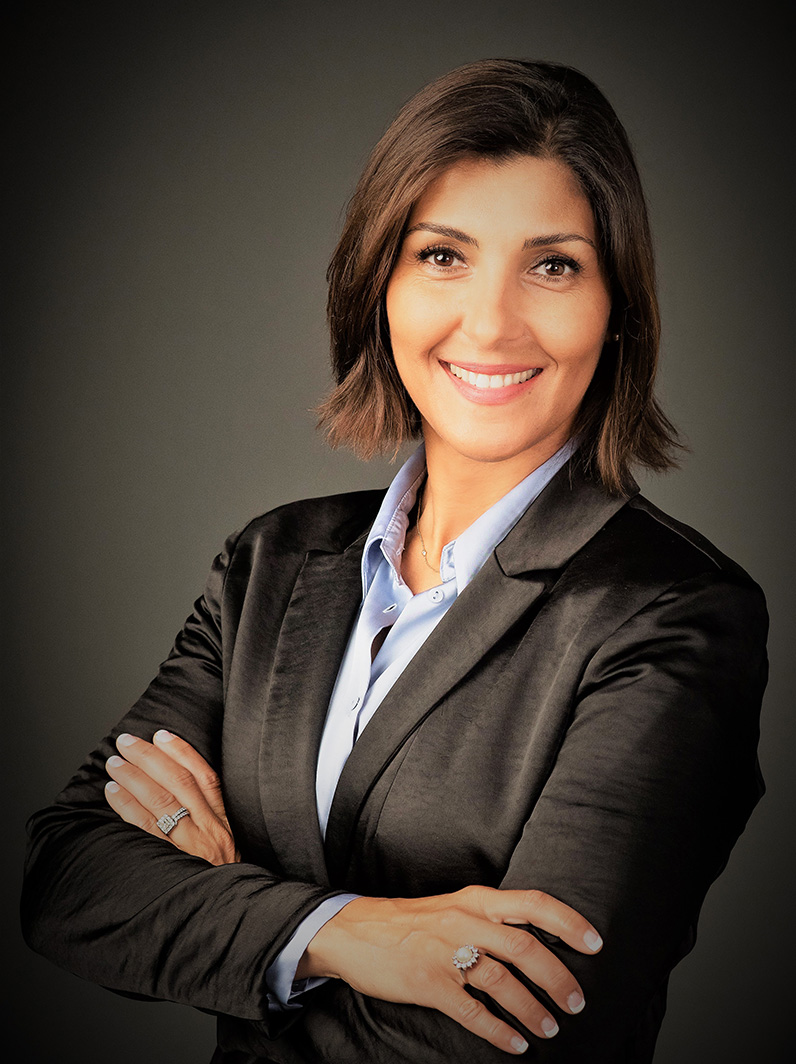 Dr. Najiba Benabess, dean of the Tabor School of Business at Millikin University, received the 2021 Dean of the Year Award from the Academy of Global Business Advancement (AGBA) during the AGBA's 17th annual World Congress held Aug. 2-4. The AGBA honored Dr. Benabess for making a significant contribution to the success of the Tabor School of Business while supporting the AGBA's mission of global diversity and inclusion.
"I am very humbled to receive this incredible award. I thank my colleagues who nominated me and Dr. Zafar Ahmed, president of AGBA, for this recognition," Dr. Benabess said. "This incredible award confirms that putting people first and creating a great place to work for faculty and staff continues to be my number one priority."
Dr. Najiba Benabess has been serving as the dean of the Tabor School of Business at Millikin University since July 2016. Prior to joining Millikin University, she was the director of the School of Business and Management at Norwich University; the oldest private military university in the United States; during which time the institution enjoyed a significant increase in student enrollment.
Each year, the AGBA recognizes the outstanding contributions of deans in support of their college's mission and AGBA's mission. These awards honor the outstanding contributions in the areas of curriculum development, alumni engagement and service to the international community.
"AGBA's Global Board of Trustees were very impressed with Dean Benabess' accomplishments in keeping the business curriculum relevant and contemporary in engaging with alumni and friends, including the international alumni, and in promoting internationalization on Millikin's campus and outside," said Dr. Zafar U. Ahmed.
Dr. Benabess earned a Ph.D. in Economics from the University of Wisconsin-Milwaukee and a Master of Arts in Economics from Western Illinois University. She currently serves as a peer reviewer for the Higher Learning Commission, Editor in Chief for the Journal of Research in Industrial Organization and board director of The Community Foundation of Macon County. Her areas of expertise include industrial organization and international economics. She is strongly committed to implementing innovative educational programs combining rigorous academics, including performance learning and cultural immersion.
"In our globally interconnected world, it is crucial to empower the next generation of global ethical leaders with the knowledge (both theoretical and practical), empathy, real-world experiences and perspectives to understand the challenges facing humanity," Dr. Benabess said. "I have collaborated with constituents across campus to develop new interdisciplinary programs to ensure that we offer diverse, relevant and contemporary majors, such as the art administration major, cybersecurity major, business administration minor, an MBA in health care administration, finance major and an MBA in data analytics and business intelligence. Having an articulated and well-understood curriculum binds the academic community together, justifying the meaning and value of academic work."
During her time at Millikin, Dr. Benabess created a Dean's Business Council that consists of distinguished alumni and friends who are demonstrated leaders in business fields and have a passion for advancing the mission of the Tabor School of Business. The council provides external perspective and review, as well as advocacy and support for the school's programs, strategic direction and overall objectives. With the collaboration of Millikin's Alumni & Development office, the council developed a framework for actively participating in and guiding the Tabor School of Business in alumni engagement activities and events that support the council's objectives.
In addition to Dr. Benabess' teaching philosophy and professional achievements, she played a vital role in helping increase international student enrollment in the Tabor School of Business including developing a faculty exchange program with the European Business School in Paris. The number of international students enrolled in the Tabor School of Business has increased by over 80 percent from Fall 2016 to Fall 2020 due to the strong collaboration with the Millikin Center of International Education.