"Dr. Hashimoto will bring a wealth of knowledge about entrepreneurship to Millikin."
After a comprehensive national search, the Millikin University Tabor School of Business and Center for Entrepreneurship are pleased to announce the appointment of Dr. Marcos Hashimoto as Director of the Center for Entrepreneurship. Dr. Hashimoto will assume his new role beginning July 16, 2021.
Dr. Hashimoto holds 20 years of experience in teaching entrepreneurship at the graduate and undergraduate levels, and 10 years establishing and running entrepreneurship centers for three of the top business colleges in Brazil, two of which are accredited by the Association to Advance Collegiate Schools of Business (AACSB). He is also the recipient of several international awards for innovative techniques in entrepreneurship teaching, including the Best Paper Award at the Entrepreneurship Division of Academy of Management Conference (2014), the Excellence in Entrepreneurship Teaching and Pedagogical Innovation Award (2011), and the Entrepreneurship Education Award for Entrepreneurship Discipline (2011).
"Dr. Hashimoto will bring a wealth of knowledge about entrepreneurship to Millikin," said Dr. Najiba Benabess, dean of the Tabor School of Business. "The combination of his entrepreneurial experiences in Brazil and his global perspective will advance our mission and vision, and help us promote entrepreneurship across campus and beyond."
Since Aug. 2016, Dr. Hashimoto has served as an associate professor of entrepreneurship and marketing in the School of Business at the University of Indianapolis. Prior to his role at the University of Indianapolis, he co-founded the National Association of Entrepreneurship and Small Business Studies, the first and largest not-for-profit organization in Brazil to support academic research in entrepreneurship and small business-related areas. He also serves as a visiting professor of entrepreneurship at Campo Limpo Paulista College, teaching corporate entrepreneurship and business planning courses for Master and Doctoral Business Administration Programs.
"It is a great pleasure to join the prestigious Millikin University Center for Entrepreneurship," Dr. Hashimoto said. "For me, this is an honor and an opportunity to share my 20 years of experience in entrepreneurship education and 10 years running entrepreneurship centers. I am looking forward to knowing the entrepreneurial community in central Illinois and developing joint projects to foster the local entrepreneurial ecosystem and having the students' learning experience as the central focus."
Prior to his academic career, Dr. Hashimoto spent 20 years working for companies such as Cargill Inc. in the tech support and office automation sectors, and Citibank in the office banking systems sector. He started two businesses, including a venture capital-funded internet business. An accomplished author, he published four books as a main author and three books as co-author. His books include: "Entrepreneurship Lessons" (2009), "Fostering Entrepreneurship in Large Organizations" (2016), "Practices of Entrepreneurship: Cases and Business Plans" (2010), and "Business Plan in 40 Lessons" (2014). All books were written in Portuguese.
Dennis Schwieger, interim director of the Center for Entrepreneurship at Millikin, led the search committee which drew on great experience across Millikin's campus.
"We were fortunate to have many high-quality applicants to choose from. Dr. Hashimoto has an excellent and diversified background in entrepreneurship, information technology, education, and business," Schwieger said. "After a recent virtual meeting with sponsors of student-run ventures at Millikin, Dr. Hashimoto complimented Millikin on the quality and enthusiasm of our student-run venture faculty. We look forward to the contributions he will bring to Millikin."
Dr. Hashimoto has extensive experience in consulting services for three different kinds of markets: startups, large organizations, and universities. His academic background includes experience with organizing student competitions, entrepreneurship career counseling, leading and directing student clubs and initiatives, and creating a unique and wide entrepreneurial vision and program.
Dr. Hashimoto earned a Bachelor of Science in Information Technology as well as an Education License for Pedagogy from Mackenzie University in Brazil, and a Master of Business Administration and a Ph.D. in Business Administration from Fundação Getulio Vargas in Brazil.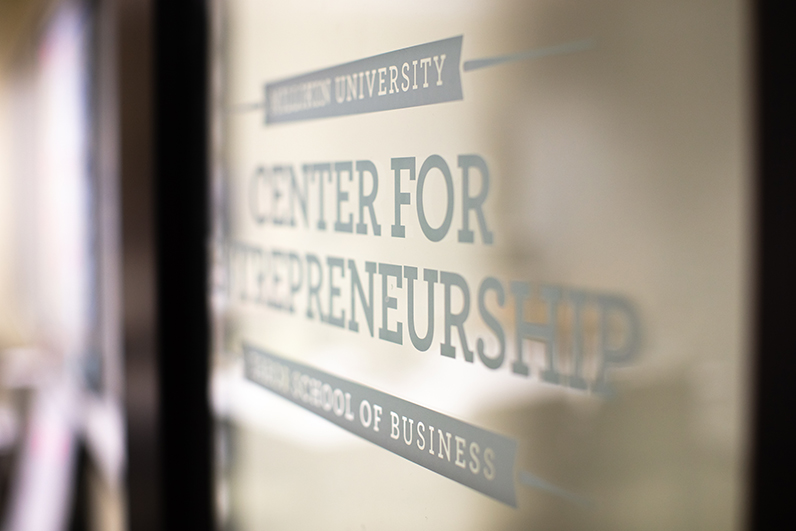 The Center for Entrepreneurship at Millikin University is a dedicated resource for entrepreneurs at every level. Through a variety of programs and development opportunities, the Center serves Millikin faculty and students, youth (ranging in age from elementary to high school level), community and local businesses. Through Millikin's commitment to Performance Learning, entrepreneurship students learn by developing feasibility plans, running market tests, pitching ideas, launching microventures, and managing student-run ventures.