Millikin student's research studies sports analytics and the NFL Combine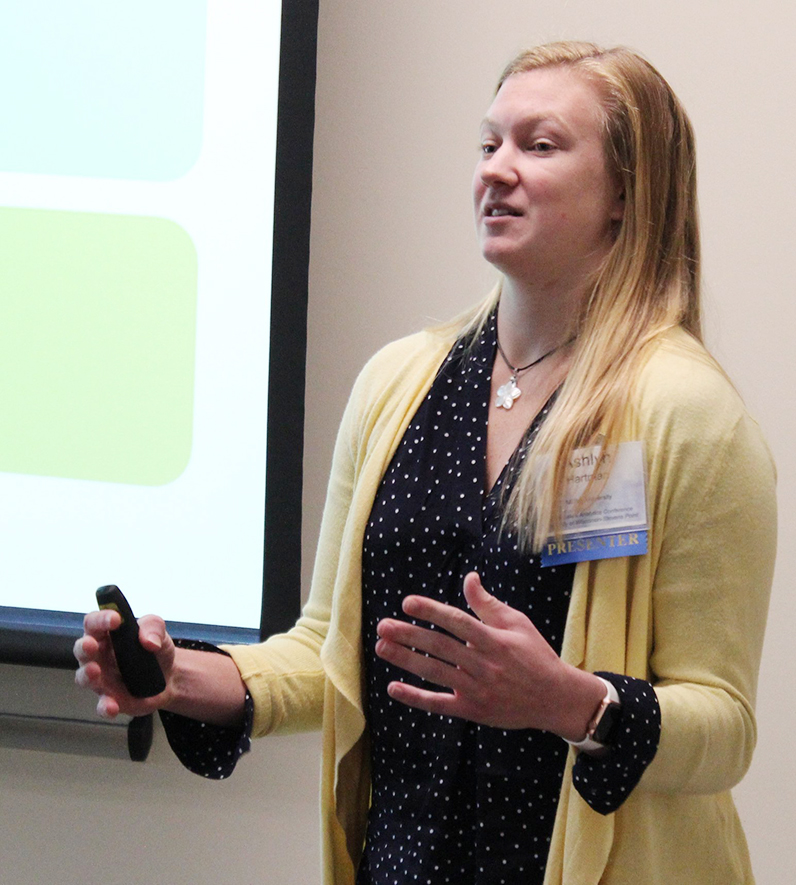 The Great Lakes Analytics Conference was recently held on Oct. 4, 2019, at the University of Wisconsin-Stevens Point. Each year the conference draws over 100 participants from various schools and businesses across the region showcasing the latest concepts, research and innovations in the fast-growing field of data analytics.
Throughout the conference, faculty and research students come together to share examples, cases, theories and experiences in the field. Among the presenters at the conference was Millikin University student Ashlyn Hartman, a senior double major in sport management and mathematics with a focus in data science.
A native from Milton, Ga., Hartman presented her research on whether or not the National Football League (NFL) Combine workout has a direct correlation with a player's performance.
The NFL Scouting Combine is a week-long showcase occurring every February where college football players perform physical and mental tests in front of National Football League coaches, general managers and scouts. A player's performance during the combine can affect their draft status as well as their salary and football career.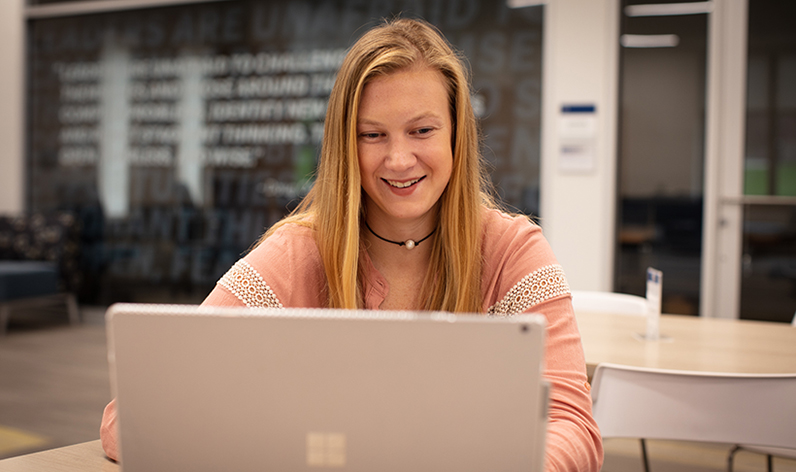 "I have done research before on the NFL Combine predicting the NFL Draft. Because of that research, I wanted to take it a step further and look at performance because I wanted the answer of what's next," said Hartman.
The NFL Combine consists of a number of workouts such as the 40-yard dash, bench press, vertical jump, broad jump, three cone drill, 20-yard shuttle and 60-yard shuttle.
Hartman took the statistics from the performance tests of the NFL Combine and the athletes' test scores, and compared them to their lifetime salary in the NFL, which is what she used to define performance.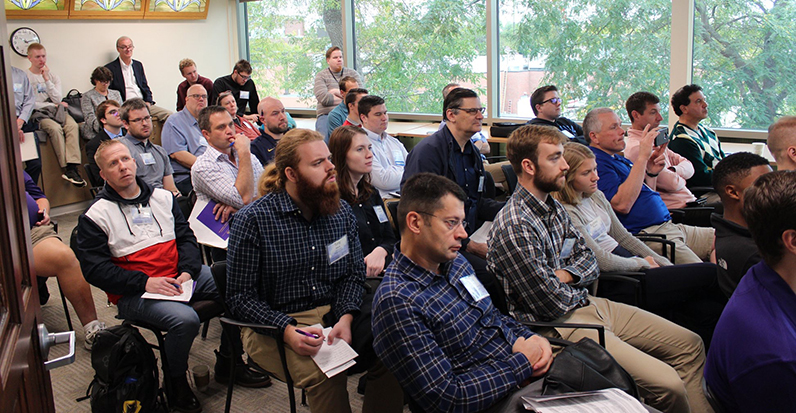 The NFL Combine data that Hartman used for her research was pulled from 2001-2018 which included 5,625 participants. The NFL lifetime salary data she used was pulled from 2011-2018. The most important factors considered at the combine are a player's height, weight and 40-yard dash time.
In the end, Hartman determined that there is not a strong correlation.
"My final conclusion from my research," Hartman explained, "is that the NFL should reconsider what tests are done at the combine because there is no correlation between the combine's statistics and the lifetime salary of a player."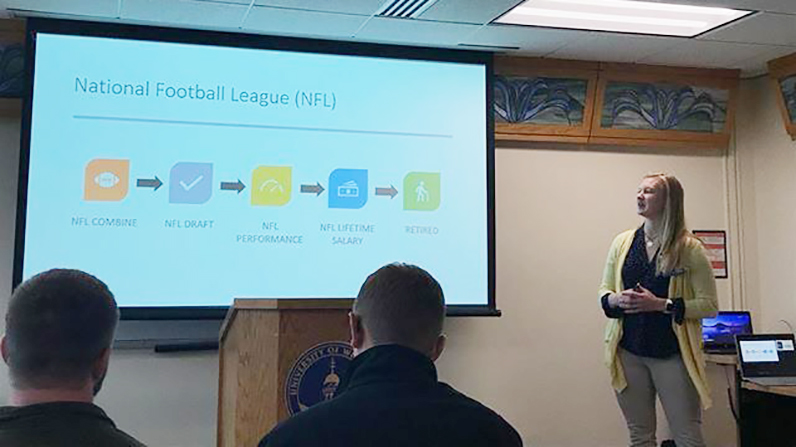 Hartman says the only test that shouldn't be changed is the 40-yard dash.
Dr. Joe Stickles, professor of mathematics and computational sciences at Millikin University, was thoroughly impressed with the research that Hartman presented.
"Ashlyn's presentation is a great example of the kind of performance that we have come to expect from our mathematics majors," Dr. Stickles said. "Which is high-quality research presented exceptionally well at a professional conference."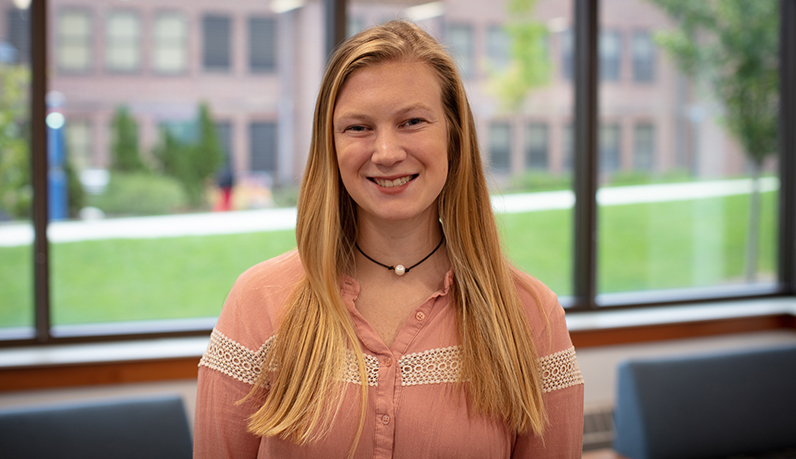 Millikin Associate Professor of Information Systems, RJ Podeschi, was also in attendance at Hartman's presentation and enjoyed the enthusiasm that she had for her research.
"What's even more impressive is that this research was for fun," he said. "This project wasn't part of a class or a requirement. She is passionate about sports analytics and has been working on this project since the summer."
Hartman's presentation was so well received that she was invited to speak on her research again at a future sports analytic conference in November 2019. She plans to pursue her master's degree following graduation in May 2020.