"The focus has always been about generating an entrepreneurial spirit in students"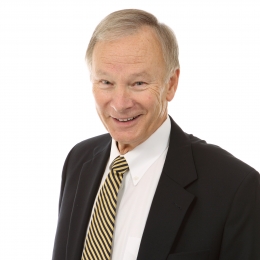 Millikin University's Tabor School of Business has named Dennis Schwieger interim director of the Center for Entrepreneurship. Schwieger succeeds Julie Shields who was named chief executive officer of the United States Association for Small Business and Entrepreneurship (USASBE) on March 9, 2020. Schwieger assumed his new role as interim director on May 1, 2020.
Schwieger started at Millikin University teaching entrepreneurship and marketing to undergraduate and MBA students in the Tabor School of Business following his retirement from international business in 2008.
Schwieger began his career as an engineer in the international business sector and later moved into marketing and general management. He and his family spent over 17 years overseas with various companies, and after returning to the United States, he continued directing overseas operations.
He claims the most rewarding years of his career have been at Millikin University as an instructor and advisor for students because of the association with younger minds.
"This is an opportunity for us to look at how we could make a better contribution with the Center for Millikin," Schwieger said. "I've been given a set of objectives to accomplish and they amount to things such as evaluating what we have; bolster our fundraising and marketing plans; and assist in finding a permanent director for the position."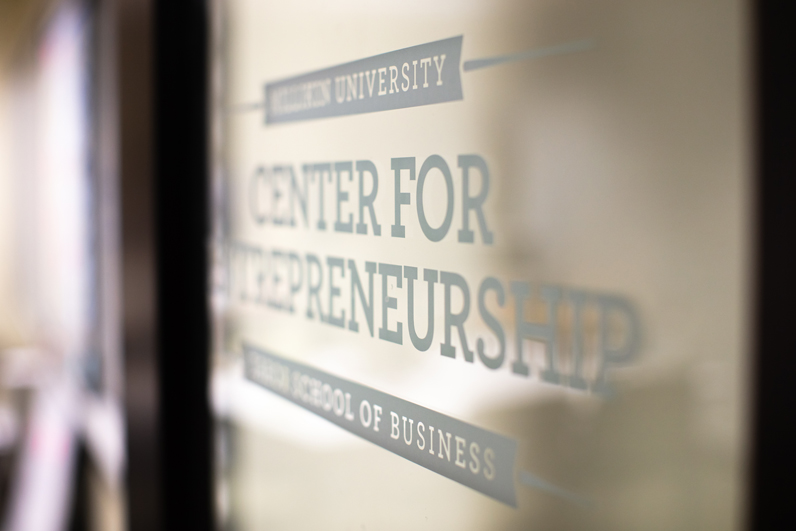 As interim director of the Center for Entrepreneurship, Schwieger's personal mission in this temporary assignment is to add value for Millikin students.
"One thing that will not change about the Center is the fact that we have a fairly large reach with other disciplines on campus," Schwieger said. "The focus has always been about being a service to campus and generating an entrepreneurial spirit in students – we're going to keep that up."
Schwieger says some of the focus for the Center may shift to align with the thought of "what does it do for the students at Millikin."
"That's going to be the core target," he said. "It's going to be Performance Learning. We will continue to support the disciplines and we may strengthen some of those."
Schwieger earned his Bachelor of Science in Mechanical Engineering from Missouri University of Science and Technology in Rolla, Mo. He would go on to earn his Master of Business Administration from the University of Northern Iowa.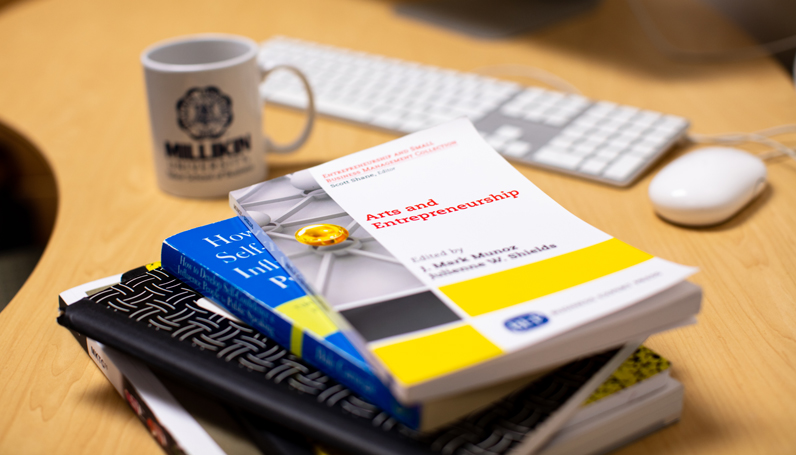 Schwieger has been the president and has served on the board of directors for various companies and industry associations.
"My personal goal is to make sure the program we have on campus for entrepreneurship is effective. I'm looking forward to the opportunity," Schwieger said.
The Center for Entrepreneurship at Millikin University is a dedicated resource for entrepreneurs at every level. Through a variety of programs and development opportunities, the Center serves Millikin faculty and students, youth (ranging in age from elementary to high school level), community and local businesses. Through Millikin's commitment to Performance Learning, entrepreneurship students learn by developing feasibility plans, running market tests, pitching ideas, launching microventures and managing student-run ventures.