Dennis Millikin Partnership launches International Host Family Program
Millikin University has welcomed a new cohort of international students to campus, and the Dennis Millikin Partnership is helping provide a supportive home away from home for the international students with the launch of a Host Family Program for the fall semester.
Millikin University's Host Family Program will give international students the unique opportunity to experience the family life of local west end families in the Decatur, Ill., community. International students will have the opportunity to make new friends and create memories while contributing to a greater understanding of other cultures by educating Americans about their home country.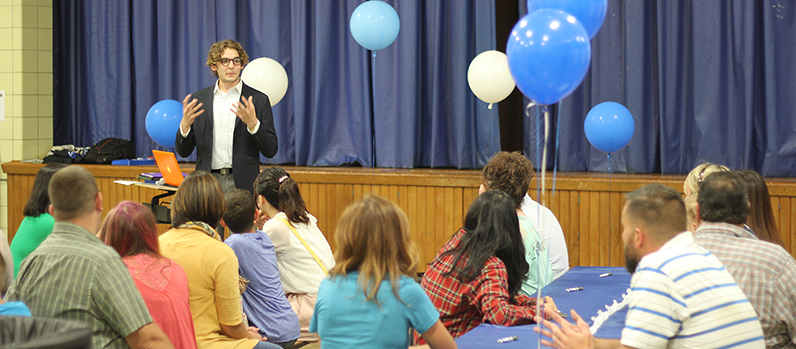 "The International Host Family Program brings Decatur to the world through meaningful friendships between local west end families from Dennis Lab School and Millikin international students from over 20 countries worldwide," said Raphaella Prange, dean of student development at Millikin University. "Imagine a program where a Decatur child could learn Mandarin while an International student from China learns about American customs around the Thanksgiving table. The International Host Family Program provides these types of interactions and more thanks to the Dennis Millikin Partnership."
The Host Family Program links American families to international students for casual daytime and evening socializing. Host families may invite international students for occasional meals, outings, holidays or festivities in order to spend time together.
The goal for the host family and international student is to get to know a different culture, enjoy conversation and learn from each other in extending the international spirit. Time commitments will be up to the family and international student within the program guidelines.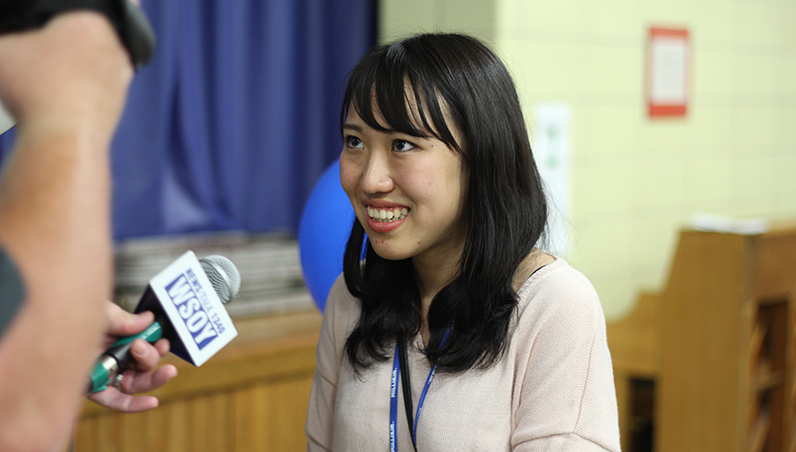 "We are excited to offer the opportunity of hosting international students from Millikin University to our Dennis Lab families," said Matt Andrews, principle of Dennis Lab School. "Being able to interact with people from other countries and learn about different cultures is an exceptional way to educate our students."
This semester, 12 international students and 12 Dennis families will be participating in the program. The international students represent the following countries: South Korea, Taiwan, France, El Salvador, India, Japan and Tajikistan.
"This is a wonderful opportunity for local families, and for the students alike to take a closer look at life in Decatur and share our unique cultural experiences with one another," said Nicole Bateman, community marketing manager for the Economic Development Corporation of Decatur – Macon County. "It also brings awareness to the global aspect of our community, both through the students and the global companies and organizations that call Decatur home."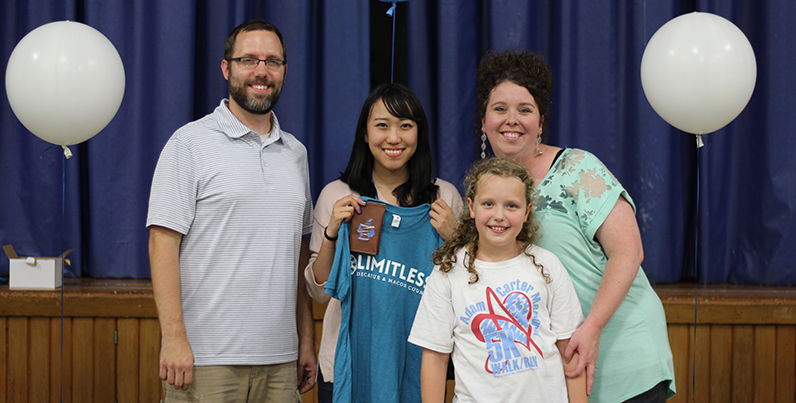 Dennis Millikin Partnership
The Dennis Millikin Partnership was designed to enhance 21st century project-based, real-world learning for Dennis students and provide increased teacher training opportunities for Millikin education students.
Dennis Millikin Partnership Liaison Trevor May says, "The Dennis Millikin partnership has long provided resources to both Dennis Lab School and Millikin University campuses. We are excited to extend this reach even further into the west end community through several new projects and initiatives. In previous years the partnership has provided project-based learning resources, and several other programs including Big Blue Days, the 8th Grade Overnight, a Community Garden summer internship and the recent My College Buddy program. Establishing the International Host Family Program will infuse cultural awareness into the Dennis Millikin Partnership thus strengthening our global awareness to the greater Decatur community."
Robust fundraising from private foundations and individuals have provided monetary resources for technology, field trips, the Dennis Garden and other tools required to support project-based learning. Millikin students and faculty have provided expertise to help students dive into projects and learn at a deeper level. For more information on the Dennis Millikin Partnership, visit dennislablink.com.
For more information on the Host Family Program, contact Dennis Millikin Partnership Liaison Trevor May in Millikin University's Office of Student Development at 217.424.6395.
View Coverage