First-year students finish Welcome Week giving back to the community
Sophomore Holly Bender is a First-Year Experience Mentor at Millikin University and she understands the importance of New Student Welcome Week, especially Day of Action, when Millikin gives back to the local community by sending new students into the neighborhoods for service opportunities.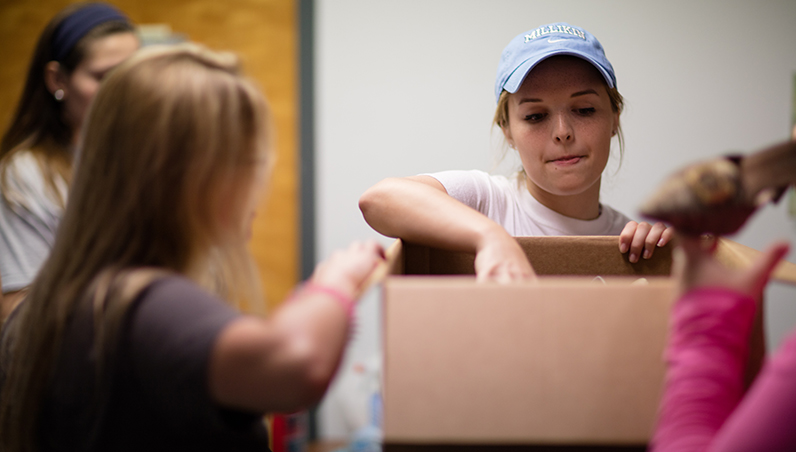 "It's amazing to be on the other side of this experience because I had such a great time with my first week," said Bender, a musical theatre major with a dance minor from Algonquin, Ill. "Being a first-year mentor is considered being a first friend and I do believe I've become friends with these students. They have so much to give because they're so excited to be on campus."
Bender, along with 29 other students, spent their morning on Friday, Aug. 23 at Old Kings Orchard Community Center in Decatur, Ill., where they cleaned and organized items, and took part in landscaping duties.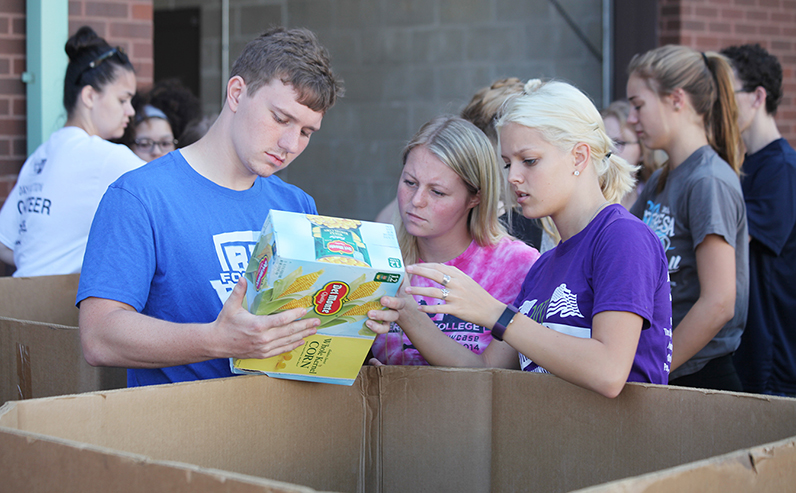 Known as the United Way Day of Action, over 500 Millikin students performed services at more than 20 locations in Decatur including: Dennis Lab School, Central Christian Church, the James Millikin Homestead, Good Samaritan Inn, Homework Hangout and Salvation Army.
"Our team split into different groups where some organized items in the gym; we had people working in the food pantry getting rid of things that are old; and we had people working out in the garden," said Bender.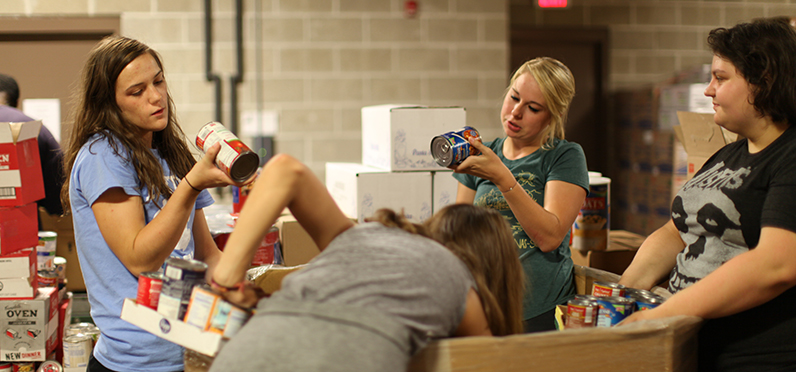 Bender says the first week experience is all about connections. "With Welcome Week and Day of Action, I hope the new students made connections because those are fantastic ways to get plugged in on campus and get involved," she said.
"I'm still great friends with the people I did Day of Action with last year and it's because we had this opportunity to go out and work on something together, and be a part of something bigger than ourselves."
Elsewhere, more than 20 students were at the Decatur Family YMCA working with children in the child care and preschool center, painting picnic tables and book boxes as well as cleaning up around the outside of the facility and moving mulch.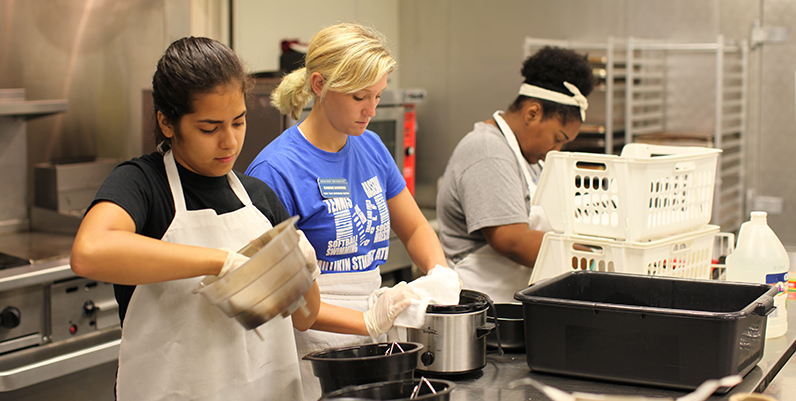 "It's my element," said Madeleine Erdmann, a sophomore early childhood education major from Chicago. Erdmann, also a First-Year Experience Mentor, was among a handful of Millikin students working with the children in the preschool center.
"It's important for the new students to go out and see the different opportunities in the community," said Erdmann, who aspires to become a teacher. "It's exciting to see how these kids interact with teachers and with one another. I tell my friends that 'teaching is my calling.'"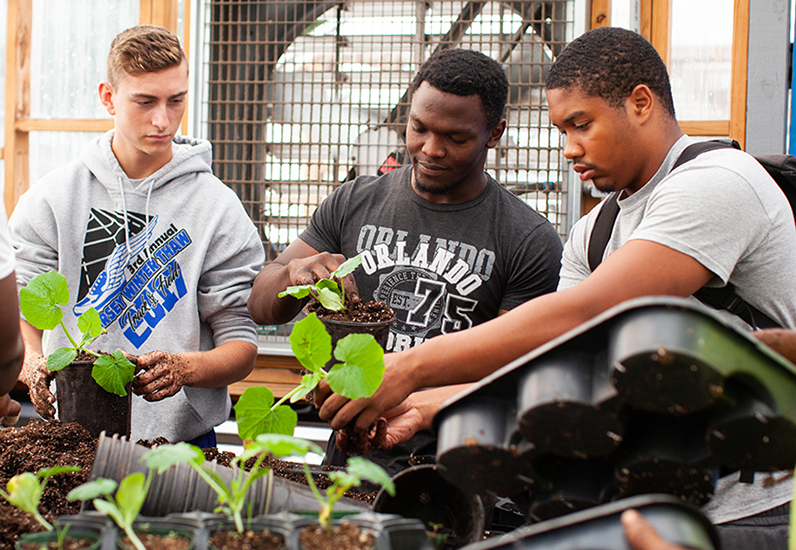 First-year student Darcy Reimler, from La Crosse, Wis., chose to attend Millikin for musical theatre but was also intrigued by Millikin's early childhood education options. "This is a great opportunity to get immersed in the Decatur culture especially since I'm not from here," she said. "I think Millikin is a tight-knit community and these volunteer experiences create good habits, and they help us grow as students."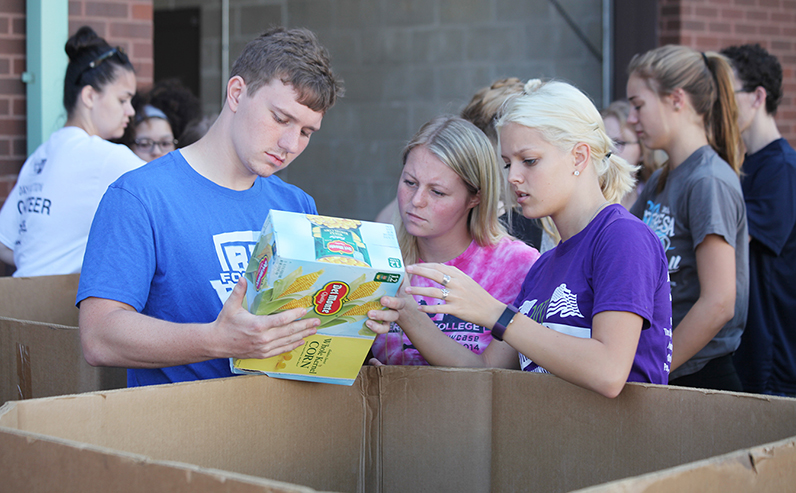 At Dennis Lab School, students worked outside raking and cleaning up the grounds. Several of the students who worked there are members of the soccer team including first-year student Jordan Cizek who says "working together helped bond them into a unit."
In an interview with the Herald & Review, first-year student Seth Goodman, of Edwardsville, Ill., said, "We're getting a little lay of the land of Decatur because a lot of us are not from here. We're learning about places surrounding our campus and getting involved with the community."