"Our job is to get students from zero to sixty and we'll do that in four years."
Cybersecurity involves the study of networks and data centers, and building defenses that protect businesses from hackers.
"It also includes strategies for mitigating risk such that we can prevent against things like fires, floods and natural disasters from effecting our equipment which is ultimately our data that organizations manage," said RJ Podeschi, associate professor of information systems and chair of the Tabor School of Business Undergraduate Programs at Millikin University.
Cybersecurity is considered one of the fastest growing career fields worldwide, and Millikin's cybersecurity major is putting students right in the middle of the action when it comes to learning hard tech skills, including law and ethics.
Currently, the projection on availability of jobs in cybersecurity is massive with growing opportunities in security, network or threat analyst positions for corporations or law enforcement agencies, or as an information security auditor.
"The jobs today are numerous and they are going to keep growing as additional needs become more prevalent," said Ed Weber, clinical instructor of information systems. "You could work as a security specialist in an organization … you can work as an auditor looking at systems to find out where the holes are."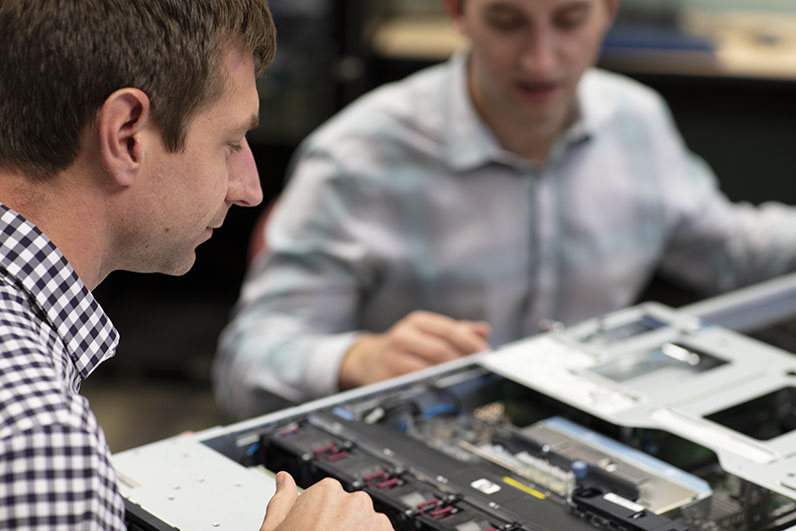 Millikin's cybersecurity major takes a multidisciplinary approach, providing students with a foundation of business skills along with ethical and legal elements necessary to analyze the effect of cyber threats.
"It doesn't just include the courses that allow you to get a deep technical skill set, but also includes elements from criminal justice like forensics and criminology, and also the idea of ethics," Podeschi said.
Like many programs within the Tabor School of Business curriculum, there is a sense of community where students have Performance Learning opportunities to work with people and businesses in the local area. In terms of cybersecurity, students can work with a local organization on identifying vulnerabilities in networks, review best practices and policies, and offer recommendations on how best to secure their enterprise.
Podeschi says the curriculum serves as a "study guide" for security and networking certification opportunities offered by the Computing Technology Industry Association (CompTIA). "The idea would be that if students wanted to take the exam after the program, then they could. The certification won't be required as part of the program, but the idea is to follow the curriculum close enough that students could optionally take the exam," Podeschi said.
Podeschi added, "We encourage students to take the leap and jump in. Our job is to get students from zero to sixty and we'll do that in four years."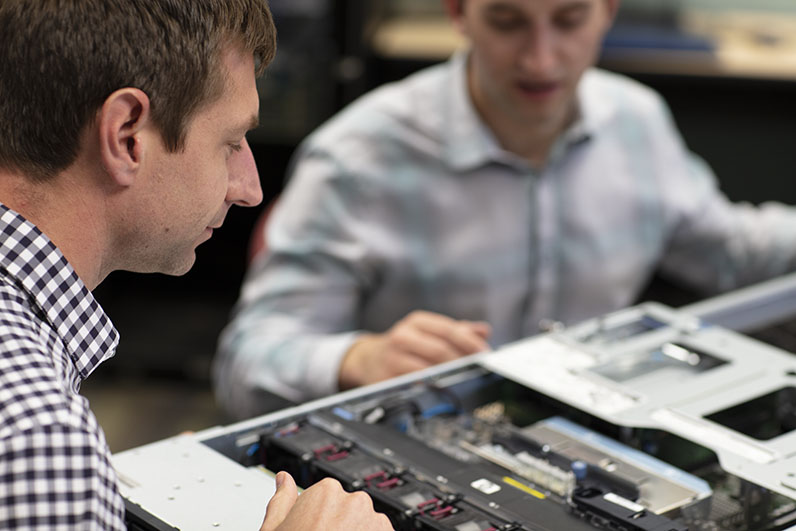 Tabor School of Business
Millikin University's Tabor School of Business prepares students to perform and compete. Ready for the market, confident in themselves, and knowledgeable in research, Tabor students engage with faculty who are fiercely committed to teaching. Students work with real clients, create real businesses, and leave Millikin prepared to lead. Tabor has an array of undergraduate programs (in traditional and accelerated evening formats) and also offers undergraduate business certificates for students of all majors who would like to customize their education and demonstrate versatility to employers.