Martin Atkins takes his music industry approach to the classroom
Musician, entrepreneur, author and educator; those titles don't begin to describe the career Martin Atkins has had in the music business – an industry in which he's been at the center of for more than 40 years.
Atkins' four decades in the music business spans across many genres, borders and industries. His experience in nearly every aspect of record production and promotion has given him a unique perspective not only on where the music industry is currently, but where it is going in the future. Atkins is taking his experiences and incorporating them at Millikin University in his role as coordinator of music business.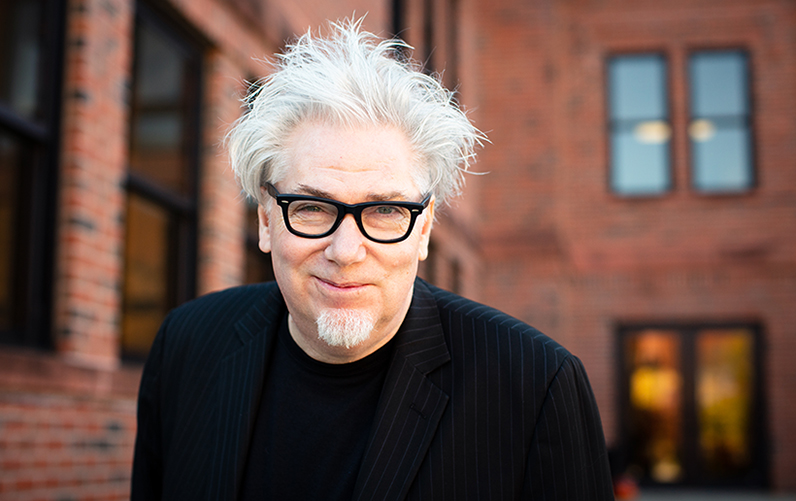 To say Atkins has been busy this fall semester would be an understatement. As of late, he's been on the road sharing his expertise, first on Sept. 11 in New York City, where he talked about his five years in the group Public Image Ltd. (PiL), a band formed nearly 40 years ago by Sex Pistols front man, Johnny Rotten. He then traveled to Japan, Sept. 20-21, to celebrate the 35th anniversary of PiL's "Live In Tokyo" album before heading to Los Angeles where he held guest lectures for students and faculty at the University of Southern California (USC) – an institution that utilizes two of his books as part of its music business curriculum.
"I delivered two different lectures at the University of Southern California on branding and DIY marketing. That caused me to reflect on my brand," Atkins said. "I'm trying to do all these things, and still be an artist and a thoughtful educator instead of being one focused person. I'm trying to be the whole artist I can be which I think is a Millikin message – I'm still a performer and a drummer, but I'm an educator and a thinker. I'm stretching myself."
Atkins says his appearances and traveling on the road has allowed him to come back to Millikin as an artist and performer in his own right, and bring everything to the classroom.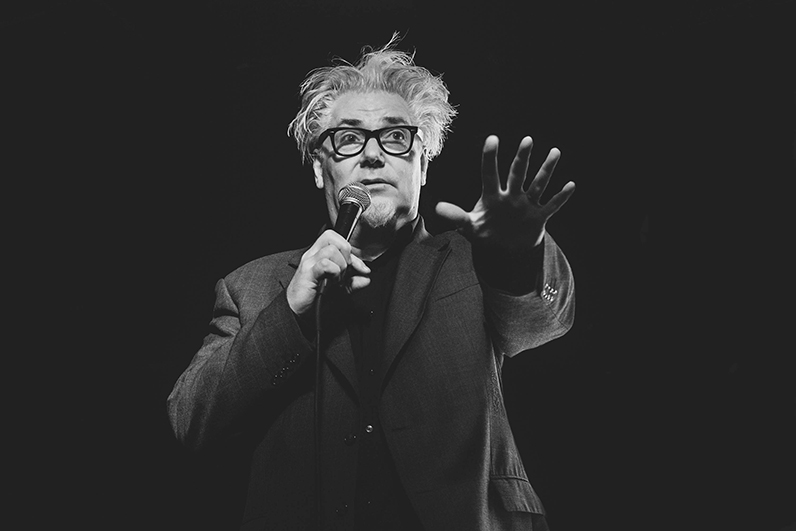 (Photo by Kara Hammond courtesy of the Recording Academy, Atlanta Chapter)
"I can bring my presentation on branding back to Millikin's campus and plug it into a class either in the School of Business (Tabor) or the music industry class," Atkins said. "We can carry on that conversation started at USC about individual brands."
Atkins is teaching a course on the introduction to the music industry – a broad overview of the music business, and a do-it-yourself course where students engage in hands-on projects such as making an Eventbrite page, a website or launching a crowdfunding campaign.
After being on the road this fall, and now armed with these new experiences and first-hand accounts, Atkins is continuing his efforts to bring a reinvigorated relevance to the music business curriculum at Millikin University's School of Music.
"Heraclitus said 'The only constant thing is change,' and that's been the case ever since I jumped into the music industry," Atkins said. "Labels, people starting their own labels, the decline of the major labels and the increase of the independent labels, the rise of digital audio, and the resurgence of vinyl – if you can survive in the broad music business, dealing with all the changes, you can honestly deal with anything."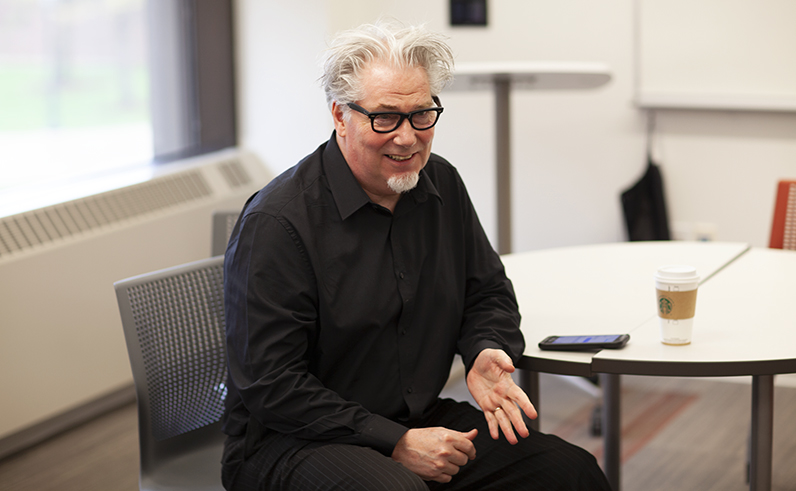 After touring the world with PiL and contributing to several more studio albums, Atkins left Public Image Ltd. in 1985. Over the next five years, he played with and managed Killing Joke and toured with Ministry. He also worked with Nine Inch Nails, performing on the Grammy Award-winning "Wish" and appearing in the "Head like a Hole" video.
Atkins began working on the business side of music in 1988 when he formed Invisible Records and then Mattress Factory Studios in 1996. Over two decades Invisible Records released over 350 albums.
In 2007, Atkins authored the book "Tour:Smart," a comprehensive guide that addresses the nitty-gritty of touring with instructions on how to secure venues and publicity, how to stay healthy on the road, and how to keep within a budget.
"I have a label, a studio, I write books, I own copyrights on music, I have a merchandise company, I play drums – it's by having this type of portfolio that I can slowly see where something is headed, like live touring," Atkins said. "Downloading was massive for a very short time, now it's streaming – but there's no revenue in streaming. I don't know what's next, but I'm plugged into enough areas that those changes will just be obvious as they slowly start to happen."
Atkins noted, "I think I bring a different mindset, a do-it-yourself mindset, but I also think I can help some of those performers who don't excel gain some confidence. I have a Grammy but I don't read music. I have my master's degree now, but I succeeded in the music business after leaving school when I was 16. All I've done is look at different ways of doing things - I put that into the classroom."
Atkins says he doesn't want to teach a different way of doing things but rather teach the mindset of problem-solving.
"I want students to find it through their own way, and if I can teach that then I'll be happy – you're teaching people to solve problems," he said.
Looking back on his career, the thought of teaching college students never crossed his mind until 2003 when he started working with interns at Columbia College in Chicago. "I don't think I ever been more surprised by anything in my life. I love it and I'm still learning myself," Atkins said.
Atkins says by having a foundational knowledge of things such as touring, marketing, contract law, and logistics of managing, it makes those types of musicians a better hire.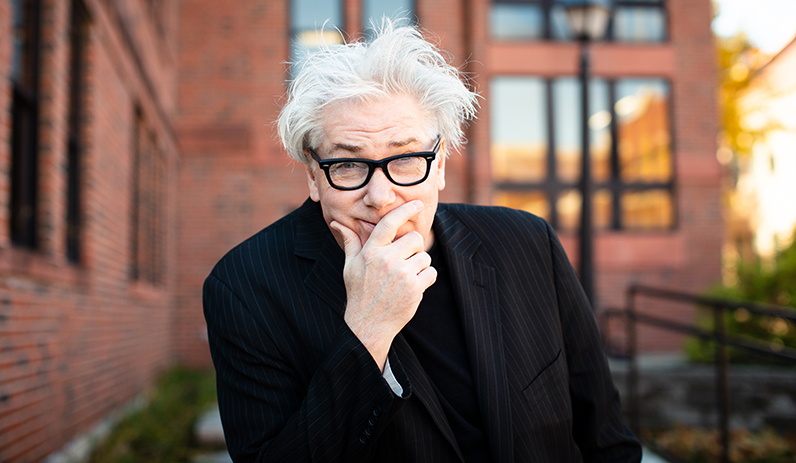 "If you're a great bass player, that's good, but there's lots of good bass players. If you're a bass player and you can run social video, produce video or print t-shirts? Now you are a real asset to a band," Atkins said. "These are the skills that might be the way in which you realize the thing you most want to do."
With more speaking engagements lined up in the future at industry conferences, Atkins feels it's important to deliver an honest approach when he comes to sharing his experiences and thoughts on the industry.
"I don't think there's anything terribly difficult when it comes to the music business, it's just a lot of small things," Atkins said. "It's seven to nine years to be an overnight sensation. You can get to where you want to go if you practice your skills. If people are prepared to work they can make it happen."