Millikin Magazine All Access, Alumni Profile: Amanda Evans Clark '06
To see more from the spring 2020 issue of Millikin Magazine visit millikin.edu/magazine.
"What am I going to do now?" It sounds like a simple question, composed of seven short words, but it carries within itself an entire lifetime.
When Amanda Evans Clark '06 lost her husband, Earl "Joe" Clark '06, she found herself pondering just that. Having been caught up in what she described as the "whirlwind" of her husband's three-year battle with cancer, Amanda was left to navigate life without her partner and the father of their daughter, Mira Joey. Inspired by the countless selfless individuals who provide care to patients battling cancer, she channeled her grief and focused her energy into creating a nonprofit organization dedicated to supporting caregivers.
Though the Clarks met during their time as communication students at Millikin University, their love story really began after they reconnected in 2009, when Amanda was living in Champaign, Ill., and working as a television reporter for WCIA-3. Joe was opening a Jimmy John's in town and reached out to Amanda to see if he could stay with her, since work obligations would keep him in the area for a while. Their renewed friendship soon developed into something more. "We fell in love pretty quickly," Amanda said. An engagement and a move to Orlando soon followed.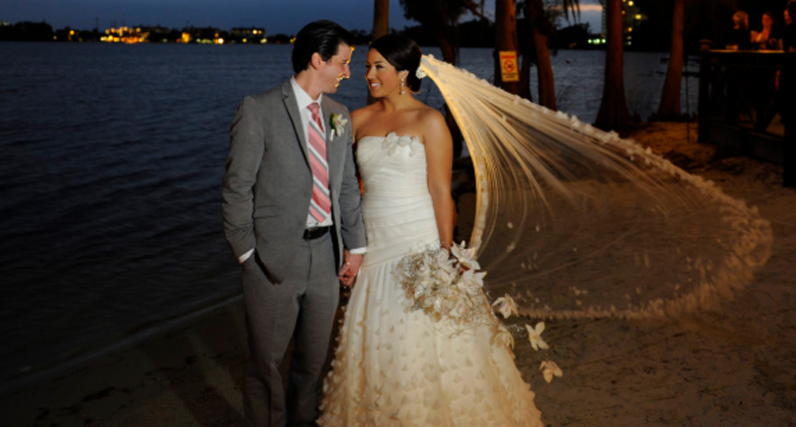 In September 2011, two months before their November wedding, Joe was diagnosed with colon cancer. The couple was thrust into a battery of tests, treatments and surgeries and canceled their honeymoon so Joe could go to chemotherapy. Amanda and Joe started a blog to chronicle their fight against cancer.
"We called it Cocktails & Chemo, because we went from having cocktail dates to chemotherapy dates," said Amanda.
The blog provided the couple with a safe space to talk openly and honestly about their experiences and started gaining followers. Readership grew in an unfathomable way. Joe wrote entries from the perspective of patient and Amanda from that of caregiver. They blogged about treatments. They blogged about pain. They blogged about Joe's remission. They blogged about learning they were expecting Mira. And they blogged when, just one week later, they learned Joe's cancer had returned.
In 2014, shortly before Mira's first birthday, Joe passed away. He was just 31 years old. Following the loss of her husband, Amanda struggled with deciding what direction to take the blog that she and Joe had worked together to build. Drawing upon her own experience as a caregiver, Amanda decided to turn Cocktails & Chemo into a nonprofit foundation that supports her fellow caregivers.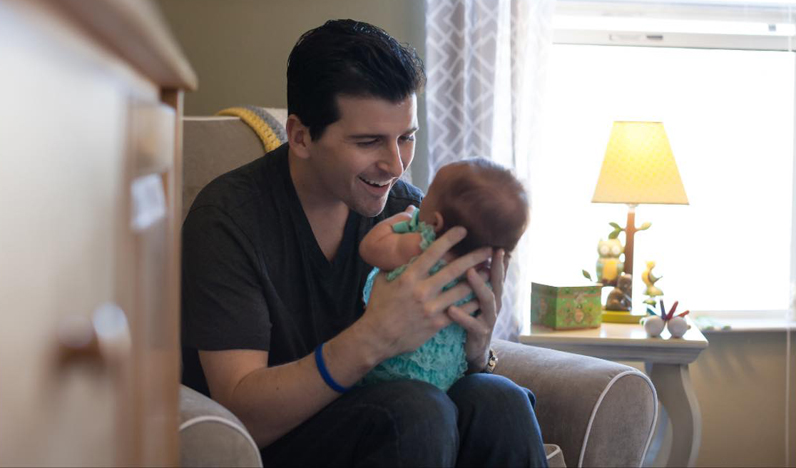 The Cocktails & Chemo Foundation, which recently celebrated its fifth anniversary, helps upwards of 1,000 caregivers each year in a variety of ways. A dedicated team of volunteers — under the leadership of Amanda, the foundation's board of directors and its vice president — supports these selfless individuals by writing letters, sending gift cards and care packages, making phone calls and fundraising. The foundation also offers grants to families struggling to pay for childcare while providing medical care for loved ones undergoing treatment, hosts pampering events to allow caregivers to recharge and provides access to online support groups.
"Our goal is to send something to every single person who reaches out. We never want to send someone away," Amanda said. "It's not so much about what we send. It's that we are saying, 'We see you.' Caregivers are often completely forgotten in the diagnosis, and very rarely does someone say, 'I see you. How can I support you?' We are trying to change that narrative."

Inspired by Amanda's selfless contributions, and "because she shows courage and endurance each day," Carrie Seymour Mail '07 nominated her for a Nation of Neighbors Grant, a Royal Neighbors of Philanthropy program that honors women leaders who are impacting the lives of women and girls. Amanda was selected as the recipient of a $10,000 grant, which enabled the Cocktails & Chemo Foundation — which awards around $2,000 in grants each month — to get much-needed funding out to caregivers around the holidays.
As a caregiver herself, Amanda knows how important it is for caregivers to take care of themselves. "Remember that you can't give from an empty cup," she said. "There will be nothing to give the people you're caring for. Find time to recharge. Prioritize yourself. Take a break."
Amanda encourages others to find ways to reach out to caregivers, who are often far too consumed with taking care of others to ask for help of their own. "If you know someone who is struggling, you need to show up for them. Asking, 'What can I do for you?' is an empty promise. People need food. Money. Time. And just someone to listen and acknowledge that this is really hard."