Millikin campus honors international holiday festivities
On Monday, Dec. 3, Millikin University's Oberhelman Center for Leadership Performance at the University Commons was filled with holiday cheer as students and faculty had the opportunity to learn about various international holidays while enjoying free food, music, crafts and sleigh rides.
In early December, Millikin University takes an evening to honor and highlight all of the various celebrations that happen globally during the winter months with an event called "Winter Holidays Around the World."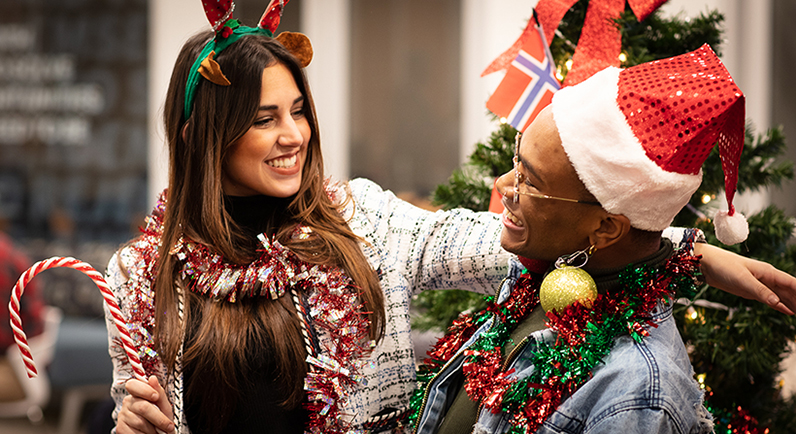 Going on its third year, "Winter Holidays Around the World" featured eight campus organizations helping to highlight a variety of holidays, including Kwanzaa, Christmas, Advent, St. Nicholas Day, Hanukkah, Winter Solstice and Dia de los Muertos.
The Millikin organizations involved included the International Student Organization (ISO), Center for International Education, Inclusion and Student Engagement, Latin American Student Organization, Newman Catholic Group, Jewish Student Union, Intervarsity and Delta Sigma Theta Sorority Inc.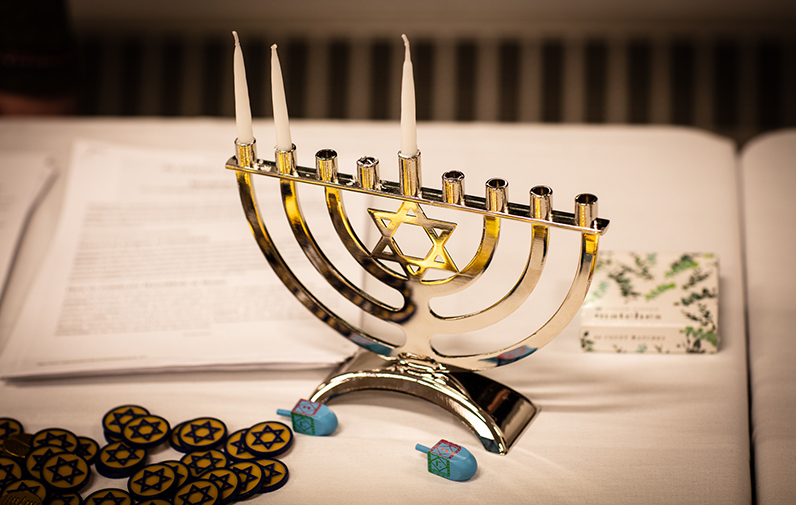 "This event gives students the chance to celebrate different traditions that take place outside of Christmas, from all around the world," said Molly Berry, director of inclusion and student engagement at Millikin. "What's really exciting about this year is that our international students are playing a part as we get to say farewell to them."
Etienne Snabilie, a junior business management major form the Netherlands, agrees, "From an international student perspective, it's great to show where you come from, your values and traditions, through holiday festivities," she said.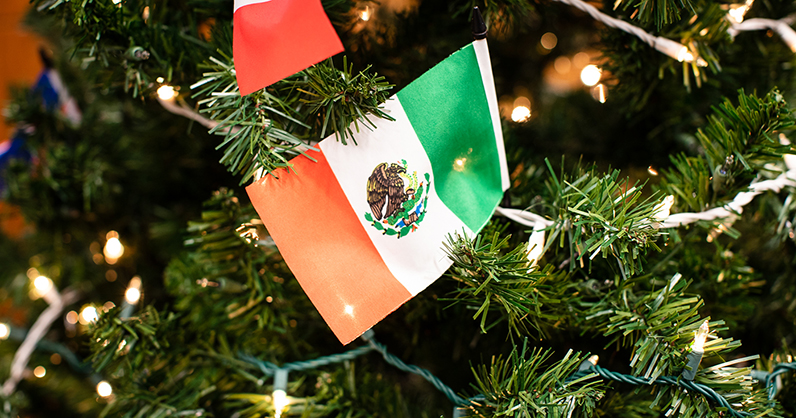 One holiday that doesn't take place in December, like the other holidays, is Dia de Los Muertos - the Day of the Dead - a lively Mexican holiday celebrated Oct. 31 – Nov. 2.
Rubi Rodriguez, a junior biology pre-med major with a minor in Spanish and psychology, was grateful for the opportunity the Latin American Student Organization had to present the Dia de Los Muertos holiday that celebrates past loved ones.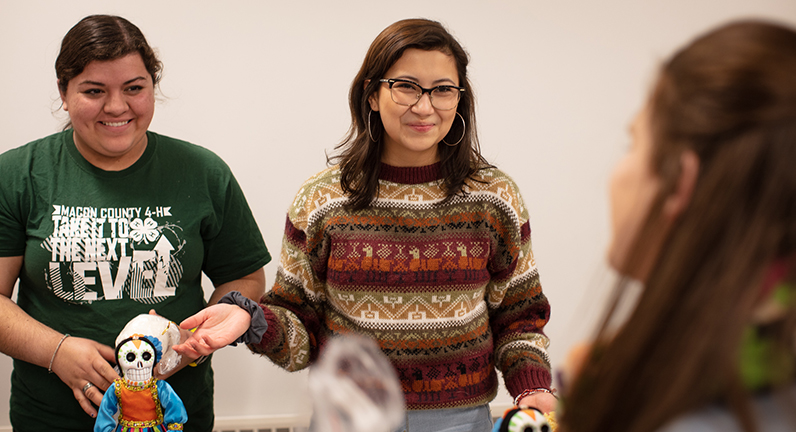 "While students decorate the sugar skulls, they get to immerse themselves in the tradition. They get to be a part of the world," said Rodriguez.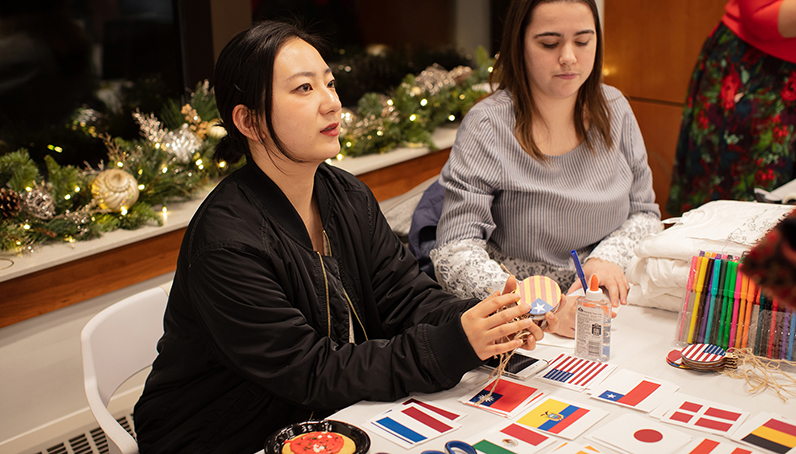 Rodriguez noted, "Winter Holidays Around the World is a beautiful time for students to witness the different traditions, customs and foods, to broaden their horizons. Millikin's focus on democratic citizenship in a global environment is represented during events like this."