Millikin to host University Commons Celebration Week March 19-24
Millikin University will dedicate its University Commons with a week-long celebration of events March 19-24. Millikin invites the local and campus community to join in the Week of Celebration as the University Commons becomes Millikin's new front door, crossroads and gathering place.
The University Commons has shaped how the Millikin community learns and interacts on campus, creating new connections for Millikin students, faculty, staff, alumni and the larger community. During the Week of Celebration, experience how the University Commons has impacted Millikin's culture through leadership and Performance Learning events. The theme for the celebration is Leadership in Action through Performance Learning.
The following is a list of events for the University Commons Celebration Week.
Leadership in Performance: A Concert
Monday, March 19, 5 – 7 p.m., concert starting at 7 p.m.
Doug and Diane Oberhelman Center for Leadership Performance in the University Commons
This presentation and concert will feature student groups, organizations and business ventures that regularly work behind the scenes to showcase the work of the artists in the spotlight.
The concert will feature performances by musicians, singers, songwriters and actors in the School of Music, School of Theatre and Dance, and beyond. Come early to share conversations and insights with students involved in several College of Fine Arts groups and ventures. Learn about the ways in which artists lead each other, on a daily basis, to provide high quality art experiences to our communities.
Performance Learning and Leadership after the College Years
Tuesday, March 20, 10:30 a.m. – 11:45 a.m.
Doug and Diane Oberhelman Center for Leadership Performance in the University Commons
Millikin's connection with Caterpillar, Inc. spans many decades. During this panel discussion comprised of Caterpillar employees who all attended Millikin University, alumni will share insight related to their leadership development as students, continued opportunities gained through their work after college, and thoughts of how they might have been better prepared if they had known specific needs or skills prior to starting their work life.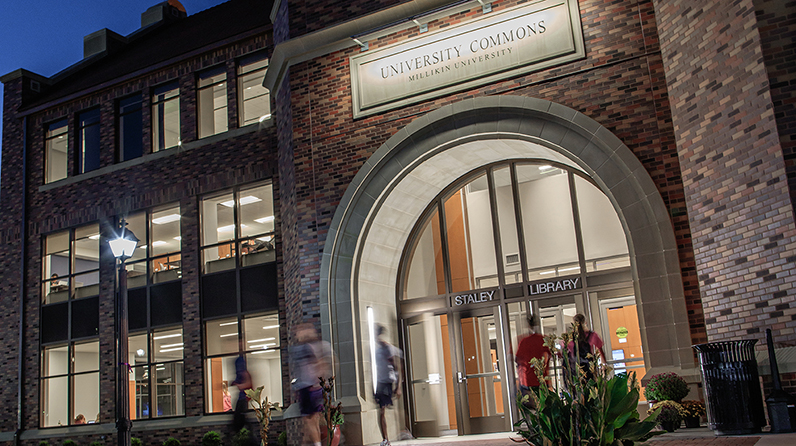 Institute for Science Entrepreneurship
Tuesday, March 20, at 7:30 p.m.
University Commons Banquet Rooms
Joan Coffman, President and CEO of HSHS St. Mary's Hospital, will be the keynote speaker for the Institute for Science Entrepreneurship's Speaker Series event on Tuesday, March 20, at 7:30 p.m. The title of her presentation is "Leadership in Service to Others." The presentation is free and open to the public, and no tickets or reservations are required. The Institute for Science Entrepreneurship Speaker Series focuses on how entrepreneurship can spark job creation and societal well-being. For more information about the speaker series contact Dr. David Horn at 217.424.6392, by e-mail at dhorn@millikin.edu or visit millikin.edu/InstituteForScienceEntrepreneurship.
Oberhelman Student Leadership Conference
Wednesday, March 21, 8 a.m. – 4 p.m.
The Student Leadership Conference will showcase leadership knowledge and skills gained through student experiences across disciplines, roles and opportunities. All members of the community are welcome to visit any of the sessions offered.
Celebrating the Commons through Professionals in Student Affairs
Wednesday, March 21, 2 – 4 p.m.
University Commons, Collaboration Rooms 142 and 144
Z Paul Reynolds, director of student development and the University Commons, and Cindy Fuller, director of the Staley Library will share how they were part of the team transforming the architectural and philosophical visions of joining a student center and library operation into a practical synergistic whole that is greater than the sum of its parts. Guests will participate in the discussion and will be given a private, behind-the-scenes tour of the facility and will walk away with best-practice solutions in hand.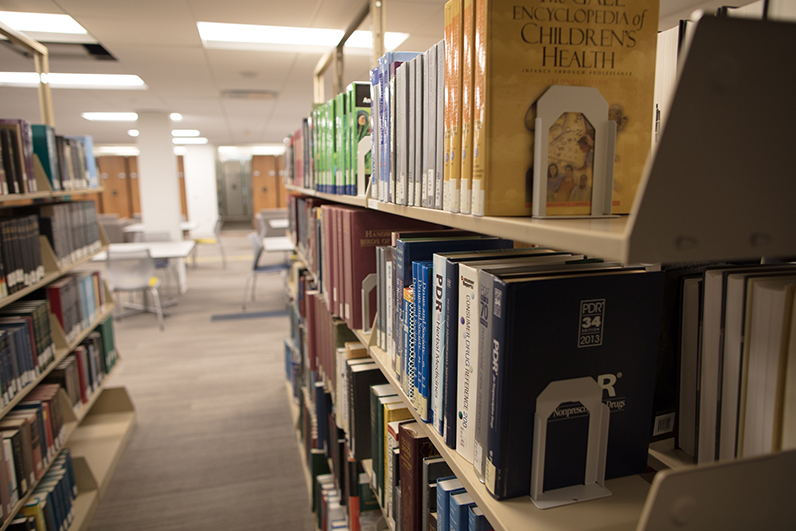 Staley Library Day
Thursday, March 22, 8:30 a.m. – 4:30 p.m.
University Commons, Room 138
Cindy Fuller, director of the Staley Library, and Z Paul Reynolds, director of student development and the University Commons, will discuss the journey from a stand-alone library to a fusion building that encompasses the library, student union and more. They will answer questions and chat with area librarians about planning, moving and learning to live in a shared space, followed by a tour of the University Commons, including a behind-the scenes look at the library. Other sessions include an inside look at the New Technologies Studio and the University Archives.
Leadership from the Board Room to the Oval Office: Michael Beschloss
Thursday, March 22, at 7 p.m.
University Commons Banquet Room, 3rd Level
Michael Beschloss is an award-winning historian, bestselling author, New York Times Columnist and Emmy winning contributor to NBC News and the PBS News Hour. Join us for his presentation entitled "Leadership from the Board Room to the Oval Office."
Millikin Academic Interdisciplinary Conference
Friday, March 23, 10a.m. – 4p.m.
University Commons Banquet and Collaboration Rooms
This conference affords participants the opportunity to showcase their creative and scholarly projects. Presenters are invited to share their artistic and scholarly projects in a format that best fits their work and discipline. The conference will celebrate the amazing initiatives and work of the Millikin faculty. The conference will feature keynote speaker and Millikin alumnus Doug Oberhelman '75, retired chairman of the board of directors and chief executive officer of Caterpillar Inc.
Third Annual MU Leads Conference
Saturday, March 24, at 12:45 p.m.- 5:00 p.m.
University Commons
MU LEADS. A new authentic leadership series that challenges participants to explore their unique leadership style, harness their potential, and perform leadership in every facet of life. It's about discovery and application. There is always something to learn about being a dynamic leader. MU LEADS will engage participants with powerful presenters who have learned from life experience. It's about seeing, trying, doing, and risking to be a relevant leader. MU LEADS supports lifelong learners in shaping the future of leadership.