Business ideas become reality during Idea-to-Incubator Competition
During Millikin University's Celebrations of Scholarship, a day where multiple research presentations are held across campus, the Tabor School of Business brings competition to the forefront as students put their ideas on the line.
On April 28, Millikin's Center for Entrepreneurship hosted the first annual Idea-to-Incubator Idea Pitch Competition. The competition is an opportunity for all Millikin students, faculty and staff, Executive and Fast-Track MBA students, and alumni that have graduated within the past two years, to pitch their business ideas to entrepreneurs and venture capitalists.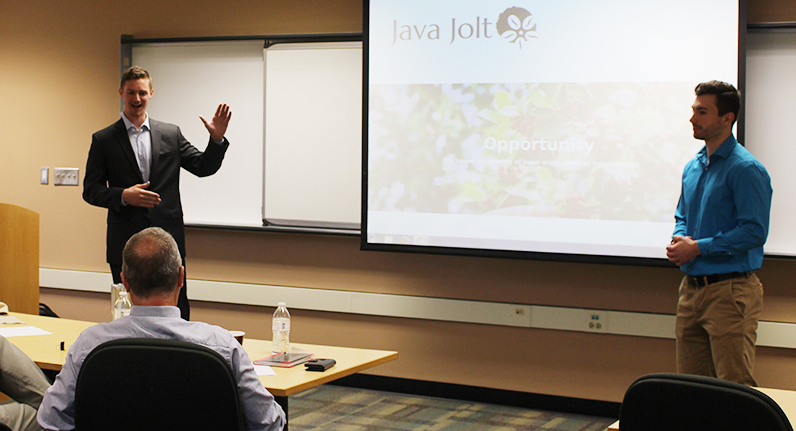 The participants had to submit their ideas in one of four idea tracks: Arts & Media Ventures, Social Ventures, STEM Ventures, and Food & Beverage Ventures. This year's competition featured seven ideas pitched in the Arts & Media track and three ideas pitched in the Food & Beverage track.
The finalists receive up to $100 towards monthly fees at a co-working space this summer and specialized mentorship, including a lead mentor and up to three additional mentors, plus other idea building resources.
This year's finalists were Hannah Neuhauser, for her idea AriaMatch.com; and Skyler Taylor and Dominic Sembiante, for their idea Java Jolt.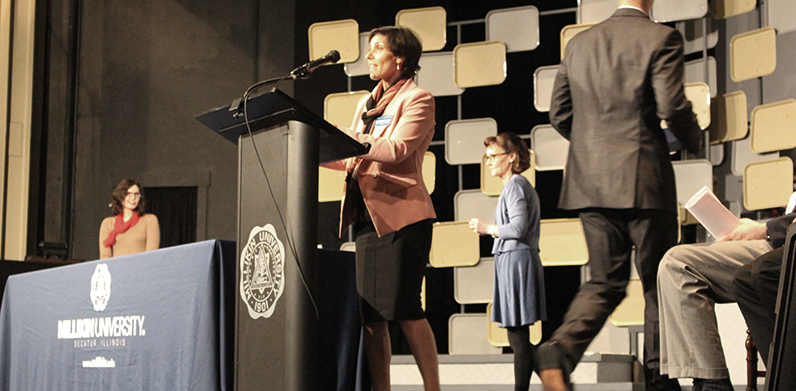 AriaMatch.com delivers a revolutionary solution to a problem that young singers everywhere have shared, which is finding the perfect audition song for their specific voice. AriaMatch.com is an online service that provides a recording program, not only to help determine a customer's singing range, but to match them with PDF files of songs that would fit their voice for an audition.
The site also offers several articles on how to become a healthier singer and contact information for consolation calls if the customer would like to work with a music educator for help in preparing the song(s) chosen.
"The best aspect about Millikin University is the opportunity for Performance Learning," said Neuhauser, a junior music performance-vocal major from Winston Salem, N.C. "It's the chance to actually apply the lessons and core principles of our education. The Idea-to-Incubator competition was a great chance for myself to not only share my passion and gain feedback for my business, but to demonstrate the skills I have learned through the Tabor School of Business."
Neuhauser added, "The experience of pitching your idea to a panel of experts is still nerve-wracking, of course, but there's a first for everything and I will continually be pitching my ideas in order to gain investments. Having won the competition not only inspires my confidence in making my business a reality but reminds me just how much I have grown in my experience at Millikin."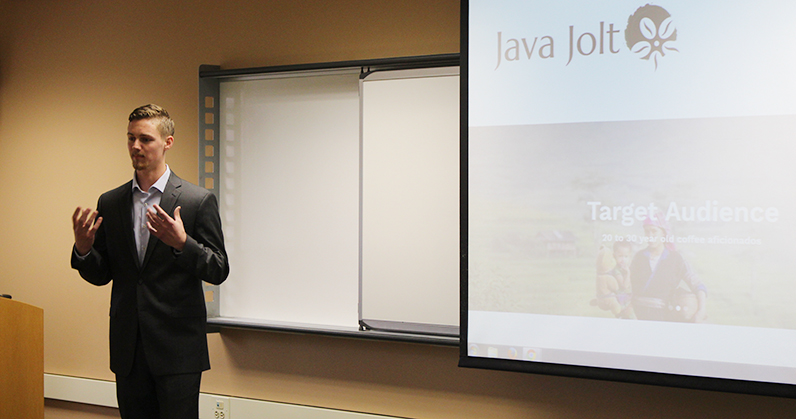 Java Jolt is a subscription based coffee service that will provide customers with a bag of coffee from a different country each week. This service is ideal for those who not only enjoy caffeine, but the entire experience, which will include a description of the region and an anecdote from the growers.
"Just like there are subtle differences in wine, coffee can change in both aroma and taste based on its country of origin," said Skyler Taylor, a senior biology major from Decatur, Ill. "Before each batch ships, our customers will be able to add things they might need, like coffee filters, to the box. Upon learning that we were finalists, we were pleasantly surprised because of our lack of business or entrepreneurial experience. Millikin's support through idea space and mentors will help Java Jolt achieve a strong launch at the end of the summer."
The finalists gave three-minute "shark tank-like" pitches to the judges outlining their business ideas. The finalists will pitch again in August 2017 to compete for $1,500 of seed money.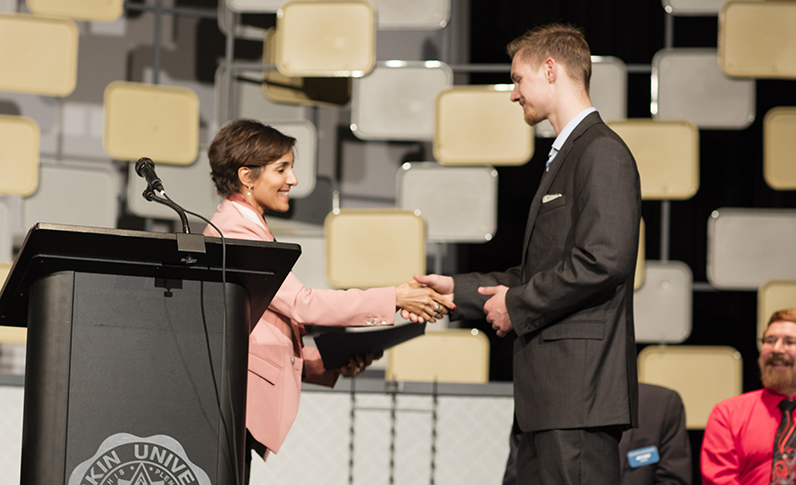 For more information on the Idea-to-Incubator Competition, visit millikin.edu/entrepreneurship/idea-incubator-competition or contact Kate Flemming, program coordinator, at kflemming@millikin.edu.