Captains of industry talk business strategies in a global environment
Millikin University's Tabor School of Business offered a unique learning opportunity for students, faculty and the local community to hear about the growing trends in global business from captains of the industry during the first annual TABOR Talks on April 6.
The panel discussion, held in the Bob & Debi Johnston Banquet Rooms of the University Commons, featured experts who shared their views on the topic of "business strategies in a global environment." The panel also addressed questions from the audience.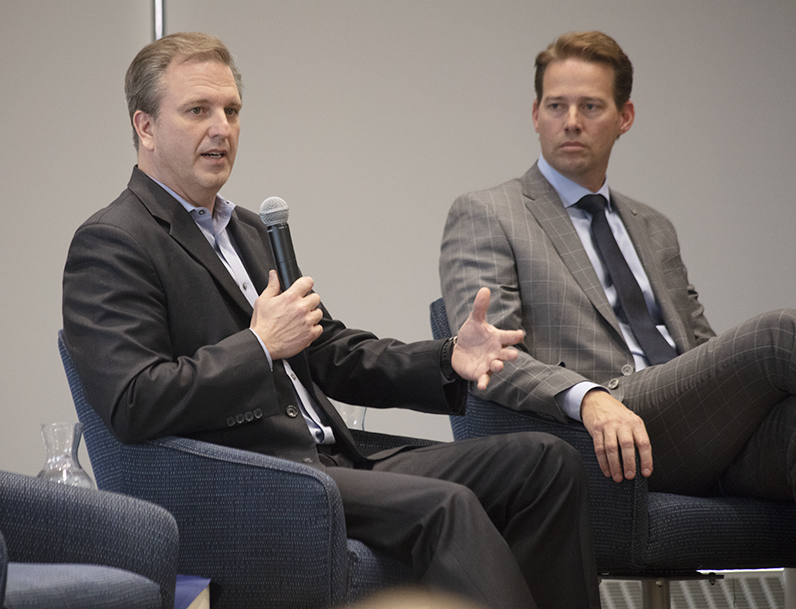 The panel members included Christopher Cuddy, senior vice president and president of the Carbohydrate Solutions business unit at Archer Daniels Midland Company (ADM); and Karl Weiss, vice president of Caterpillar Inc. for the Material Handling and Underground Division. The panel was moderated by Dr. J. Mark Munoz, professor of management and international business, and Dr. Anthony Liberatore, director of the MBA program and associate professor of economics and management at Millikin.
The panel discussion opened with the topic of contemporary globalization.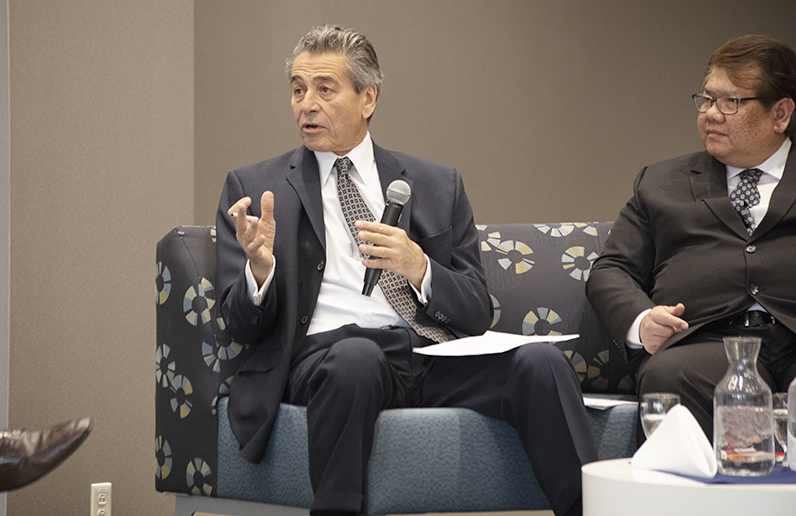 "I think it allows countries that are maybe not as prosperous or don't have the cost advantage for certain goods and services to be able to take advantage of those," said Cuddy.
Weiss followed by adding, "I look at globalization as the ability of all of us to connect internationally. As technology advances, the ability to do that increases. That's true when you go on vacation and visit other countries, and that's certainly true in business. Globalization for Caterpillar began very early and I think it has accelerated over the last few years, but it's certainly not a new concept."
As president of ADM's Carbohydrate Solutions business unit, Christopher Cuddy has responsibility for the company's global sweeteners and starches, renewable chemicals and wheat milling businesses, a portfolio that has expanded globally in recent years. He also has strategic oversight of ADM's operations in Europe, Middle East and Africa, and is the company's global environmental champion.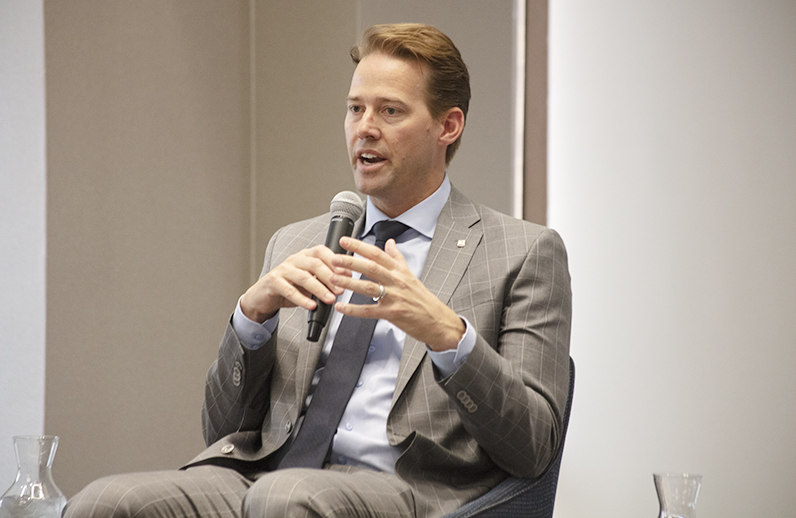 Since joining Caterpillar in 1992, Karl Weiss has had various assignments within product development at Caterpillar's Decatur, Joliet and Aurora facilities, primarily focused on large machine structural design. Weiss subsequently transferred to Geneva, Switzerland, with Caterpillar Global Mining as an Equipment Management Consultant serving mining customers and dealers in Europe and Africa.
"If you're going to do business around the world, you can't do it from Chicago, New York or Miami, you have to have boots on the ground, and you have to understand the culture, language and government," said Cuddy.
In reference to global economic growth, Weiss said, "The trajectory is clearly positive in that the needs of potential customers will continue to grow overtime as they become more fluent in what they need. The future is bright for global economic growth."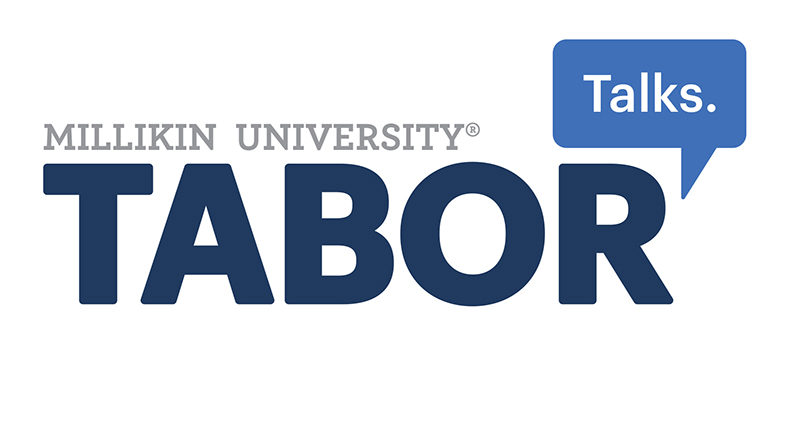 When asked about the benefits of globalization, Christopher Cuddy said technology, social media and the ability to share things around the world plays a considerable factor.
"We can sell those countries products to allow them to maybe grow their own livestock or become more self-reliant about bringing in goods and services from other parts of the world that would otherwise be cost prohibited," said Cuddy.
Among those in attendance was Millikin President Dr. Patrick White who opened the event talking about the University Commons and how the structure comes alive when the Millikin and Decatur community brings the building into action through conversation.
"Without communication and conversation our learning is limited to solitary study," said Dr. White. "It is in the sharing of our ideas that learning comes alive. We have the great honor and benefit to have conversations with distinguished leaders regarding business strategy in a global environment."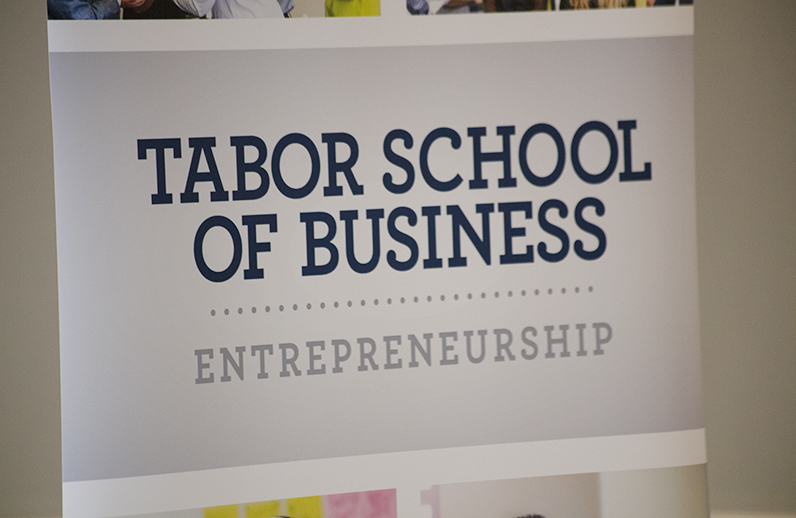 View Coverage