National search underway for permanent director
Millikin University has appointed Bryan Diver as interim director of Kirkland Fine Arts Center following the retirement of Jan Saddoris-Traughber as director of Kirkland Fine Arts Center on Dec. 11, 2020. Diver assumed his new role as interim director on Jan. 4, 2021. A national search is currently being conducted for a permanent director.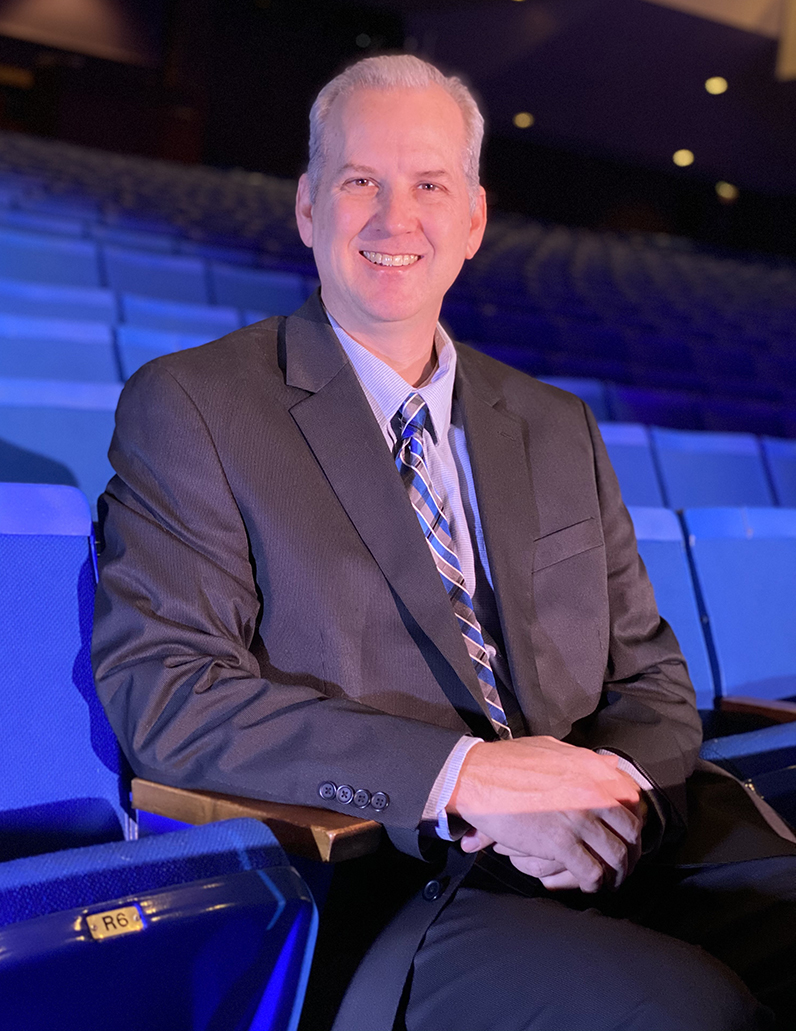 Prior to being named interim director, Bryan Diver served as technical director of Kirkland Fine Arts Center beginning in 1996.
An experienced scenic designer, Diver designed numerous productions for the Krannert Center for the Performing Arts in Urbana, Ill., including "La bohème," "Oklahoma," "The Mikado" and "Lend Me a Tenor" as well as 18 shows at the Armory Free Theatre in Champaign, Ill., the Station Theatre in Urbana and Parkland Theatre in Champaign.
Diver worked as a freelance scenic designer and scenic artist at the Strawdog Theatre and the Preston Bradley Center in Chicago, Ill.; the Bertha Frank Performing Arts Center in Morton, Ill., as well as the Illinois Central College Performing Arts Center in East Peoria, Ill., before starting at Kirkland Fine Arts Center.
"We would like to thank Jan Saddoris-Traughber for her work over the last 21 years at Kirkland Fine Arts Center. She has touched so many lives on campus and in the community through her leadership bringing high quality and innovative performances to life on stage," said Diver. "Those who attended performances as well as those students and coworkers that have become like family over the years will always appreciate her dedication and commitment to Kirkland Fine Arts Center."
Diver is a 1994 graduate of the University of Illinois at Urbana-Champaign with a Bachelor of Fine Arts in Theatre with a concentration in Scenic Design.
Prior to serving as director, Jan Saddoris-Traughber served as patron relations manager from 1999 to 2010. Over the past 10 years she has programmed the Kirkland Performing Arts Series, hosted community events and supported or co-produced many performances by Millikin's Schools of Music and Theatre & Dance.
"It has been my pleasure to work with Jan Traughber for many years, first as Kirkland's patron relations manager, and then as director of Kirkland," said Laura Ledford, dean of the College of Fine Arts at Millikin. "I have always been grateful for her warmth, support, expertise and passion for bringing the arts to our campus and community. She will be missed by many, and we wish her the best in her future opportunities."
Kirkland Fine Arts Center
Millikin University believes that the arts are essential to the enrichment of society and a fundamental part of the educational process. Millikin's founder, James Millikin, declared that men and women should have both a classical and practical education to meet the demands of a changing society. The Kirkland Performing Arts Series supports this mission by encouraging both students and the community to participate in its programs and understand its multicultural heritage through performing arts events.
For 50 years Kirkland has been the place to be for the arts in the Decatur community and the surrounding area. Kirkland Fine Arts Center has presented amazing talent, hilarious comedy, and fascinating speakers. Some of the artists have included Pete Fountain, Duke Ellington, Patti Page, Ray Charles, Olivia Newton John and Bob Newhart. Touring companies have included RENT, CATS, Showboat, Masterclass with Maria Callas and Cirque Eloize. Speeches by distinguished guests like White House correspondent Helen Thomas, Leonard Nimoy and retired four-star General and former Secretary of State Colin L. Powell have been presented.
Events at Kirkland Fine Arts Center are partially supported by a grant from the Illinois Arts Council, a state agency. For more information about Kirkland Fine Arts Center, visit millikin.edu/kirkland.