Millikin Art Therapy major to showcase artwork June 25 – August 3
Millikin University's Art Department and Center for Entrepreneurship have named Brooke Brasile the 2018 Robert Harrison Crowder Artist-in-Residence at Blue Connection, Millikin's student-run retail art gallery.
Brasile is a junior art therapy major from Granby, Colo. She is currently studying painting and drawing, and works under the guidance of Professor Lyle Salmi, chair of the Art Department at Millikin. Brasile will showcase her artwork from June 25 – August 3 with After 5 Live showings on Friday, July 6, Friday, August 10 and Friday, Sept. 7. Her gallery hours will be set at a later date in June.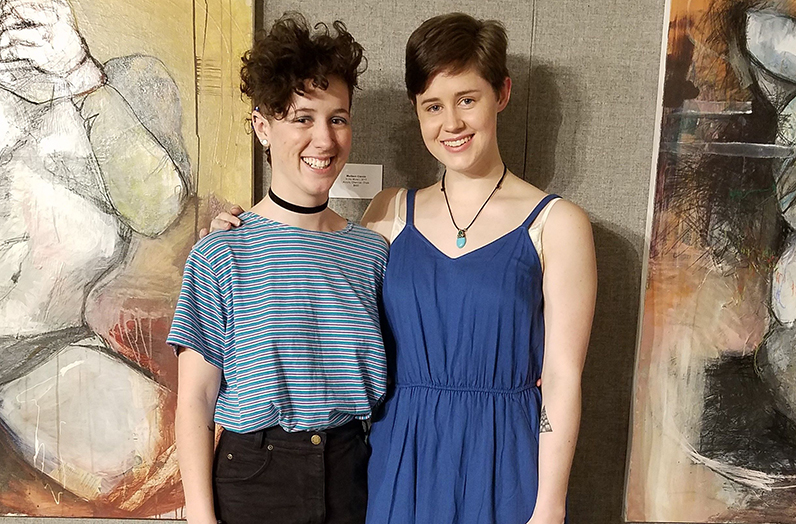 "When I first heard about the Robert Crowder Residency at Blue Connection, I was instantly intrigued," said Brasile. "For students to have an opportunity to be a residential artist while pursuing their degree and in a location near campus, is extraordinary to me. When I was notified that I was the recipient for the residency this year, I was beside myself with excitement and joy. I know that my artwork has taken me to this place for a reason, exploring that reason, making it come to life, is extremely rewarding. I know that my artwork will continue to take me to new places, and this residency is just the beginning."
During her residency, Brasile plans to further her education on new concepts and techniques, and implement them in her work. For her final gallery opening on Sept. 7, she plans to create an interactive installation piece that will bring viewers together.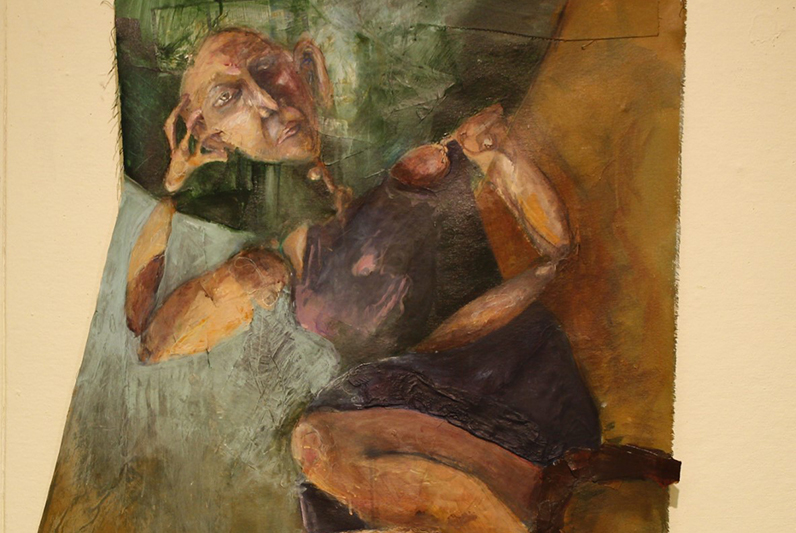 Brasile says her artwork is on a constant journey of discovering what life means, bringing everyone's awareness into the collective consciousness.
"My art addresses the challenge of balancing the unconscious and conscious mind, being able to recognize our surroundings. I am currently introducing a new concept of storytelling through my paintings to further engage the viewer," said Brasile. "To accomplish this, I have begun to practice observing human interactions, both verbal and physical communications. I translate these observations into a painting by abstracting the figures and using layers of various mediums to voice the history of the subject and the layers behind the mind and body."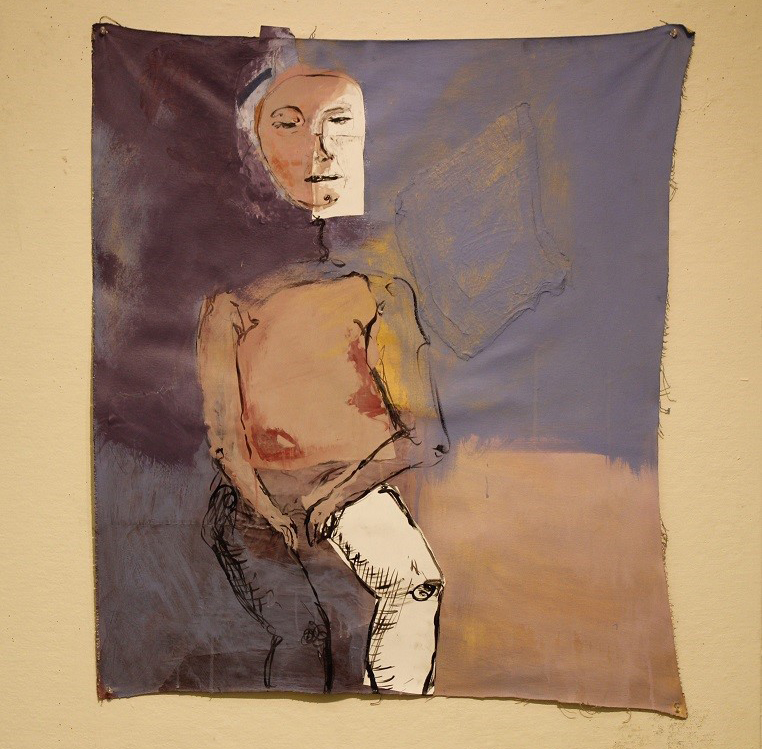 Brasile added, "These raw, dreamlike figures access both the unconscious and conscious mind making the viewer question the reality of the figures and the world they are in."
The late Mr. Crowder, a member of the Millikin class of 1933 and a native of Bethany, Ill., owned his own art production firm in Los Angeles and specialized in Japanese-style painting that garnered a Hollywood clientele that included Elizabeth Taylor, among others. Today, his name lives on through his successful company, Robert Crowder & Associates. The design firm is now owned by Mr. Yasumasa Tanano, who established the Blue Connection Artist-in-Residency in memory of his mentor and former employer.
Kate Flemming, program coordinator for Millikin's Center for Entrepreneurship said, "The Center for Entrepreneurship, Art Department, and Alumni and Development Office are excited for Brooke's residency. She is a talented artist with a vibrancy we know the community will enjoy. We can't wait to see the outcomes of her use of the gallery as both a studio and a display place this summer."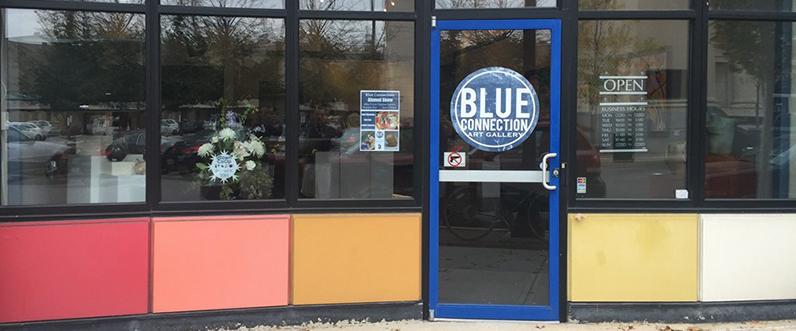 Opened in 2003, Blue Connection is Millikin University's student-run retail art gallery located in the Madden Arts Center in downtown Decatur, Ill., and is currently led by Associate Professor of Art Ed Walker. Focused on arts and specialty businesses, the retail location is used by students in Millikin's Arts Entrepreneurship Program to grow their businesses. Products are conceived, designed and/or crafted by the students who sell them.
Millikin's Arts Entrepreneurship Program is a six-credit course sequence providing learning-based business opportunities for students to practice self-employment. The program utilizes curricular-based, experiential activities and student-run ventures to give students a live laboratory experience in developing, launching and growing a business. Rather than learn before doing, students are expected to learn while doing by first launching a micro-venture in the program's introductory course The Art of Entrepreneurship. Then, students explore growth though Blue Connection.
Click here for more information about Millikin University's Blue Connection or contact the gallery at 217.428.0112.