Bronze Man Books publishes new book for parents and care providers
Bronze Man Books, Millikin University's student-owned and operated press, is pleased to announce the publication of a new book for parents and care providers, "Lessons from Toilet School: A Family-Centered Approach to Toilet Training." While many books in this genre are narrowly prescriptive, this book provides support to families seeking to better understand the developmental processes of toilet training. Each family's experience is unique and each child's experience is unique.
As the authors write in the introduction:
Parents are not meant to parent alone, but with support from a network of people who can help. Our hope is that we'll be part of the support you deserve as you toilet train your child, whatever method you choose. As professionals collaborating with young families, Ann and Claudia have walked with thousands of parents on the journey of toilet training their children. We have listened to a variety of methods, celebrated a myriad of success stories, and marveled over how each family makes this transition in a way that is uniquely their own.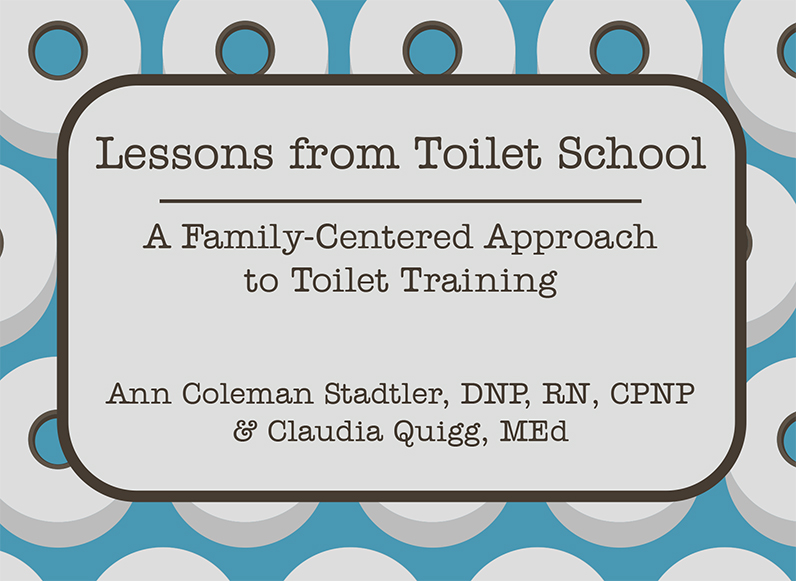 Every parent raising a young child eventually asks this question: Is my child ready for toilet training? "Lessons from Toilet School: A Family-Centered Approach to Toilet Training" helps families address this question by looking for signs of readiness in the child. This book recognizes those signs of readiness, but it also explores the bigger picture of your family's experience. How will toilet training your child fit into the life of your busy family? How might it impact relationships? What special considerations will you need to make for your own unique child? Overall, how can you create a plan that makes sense for your child and your family?
About the Authors
Ann Coleman Stadtler

Ann Coleman Stadtler is a pediatric nurse practitioner with a doctorate in nursing practice. She is one of the founding faculty at the Brazelton Touchpoints Center (BTC) at Boston Children's Hospital (BCH). She led BTC's professional development program for over 20 years. Stadtler has received the Massachusetts March of Dimes Nurse Practitioner of the Year Award, the National Association of Pediatric Nurse Associates & Practitioners' Loretta C. Ford Outstanding Fellow Award, the Wong Hock Boon Professorship from Singapore University Hospital, the BCH Mel Levine Award, That's the Spirit Award, and the BTC Outstanding Leader Award.
Claudia Quigg '75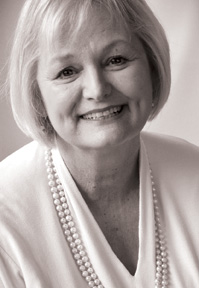 Claudia Quigg, M.Ed. is the founder of Baby TALK and serves as an adjunct assistant professor at Millikin University. A national lead faculty member for the Brazelton Touchpoints Center and the Newborn Behavioral Observation, Quigg writes the weekly newspaper column "Let's Talk Kids," records a weekly Illinois NPR radio segment, and has published three books for parents. Quigg speaks at national meetings and writes regularly for parents and professionals. Her commitment to parent-child relationships, critical early development, and system building has enabled her to be a proponent for these related causes.
"Lessons from Toilet School: A Family-Centered Approach to Toilet Training" was published on June 1, 2017 and is available at Amazon.com or for $16 plus $2.50 postage from the publisher Bronze Man Books.
Bronze Man Books
Bronze Man Books is a student-owned and operated press located in Decatur, Ill. The Millikin student-run venture is committed to the integration of high-quality design and meaningful content. For more information about Bronze Man Books, visit bronzemanbooks.com or contact Dr. Randy Brooks, dean of the College of Arts & Sciences at Millikin, at 217.424.6205 or by e-mail at rbrooks@millikin.edu.