Millikin welcomes visitors to campus for Halloween celebration
Millikin University welcomed families from throughout central Illinois to campus on Halloween to take part in the Office of Campus Life's Boo at MU. Visitors enjoyed a trunk or treat in the University Commons parking lot as well as music, additional activities and prizes.
Around 26 student groups, many representing various campus organizations, opened their trunks wide to welcome in kids and their parents who filed past to show off their costumes and collect generous candy rewards.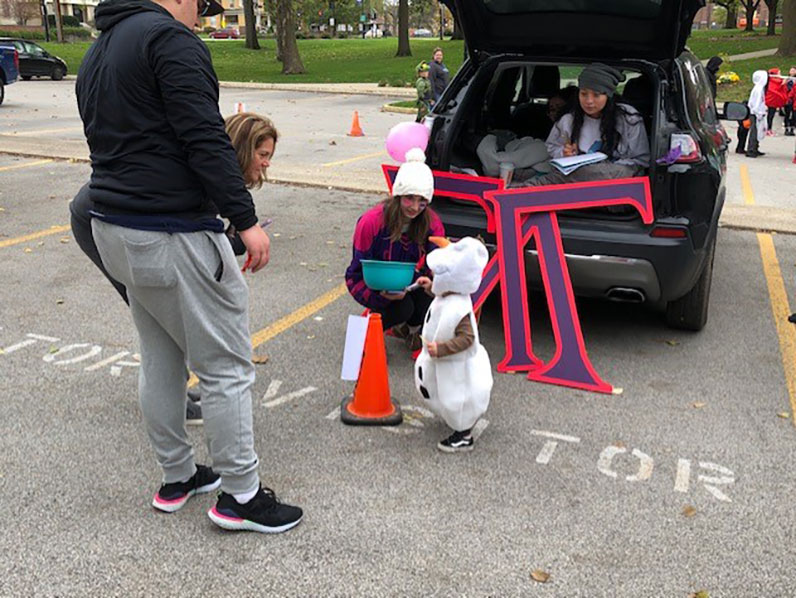 Photo courtesy of NowDecatur.com
Donna Hansen, a senior from Chatham, Ill., majoring in elementary education, was dressed as a dinosaur. In an interview with the Herald & Review, Hansen said Halloween remains her favorite holiday.
"I always look forward to it," said Hansen. "I like to interact with the kids just to get to know them and talk to them about their costumes because they are all so excited to share, and it's fun to just feel part of the community."
Senior nursing major Nicole Billadeau, from Kankakee, Ill., said Millikin goes the extra scary mile to make Boo at MU a fun afternoon for the several hundred visitors who attended.
"As students, we all love it because it gives us a chance to mingle and to do something with our university that isn't just taking a test or something like that, but is just fun," said Billadeau.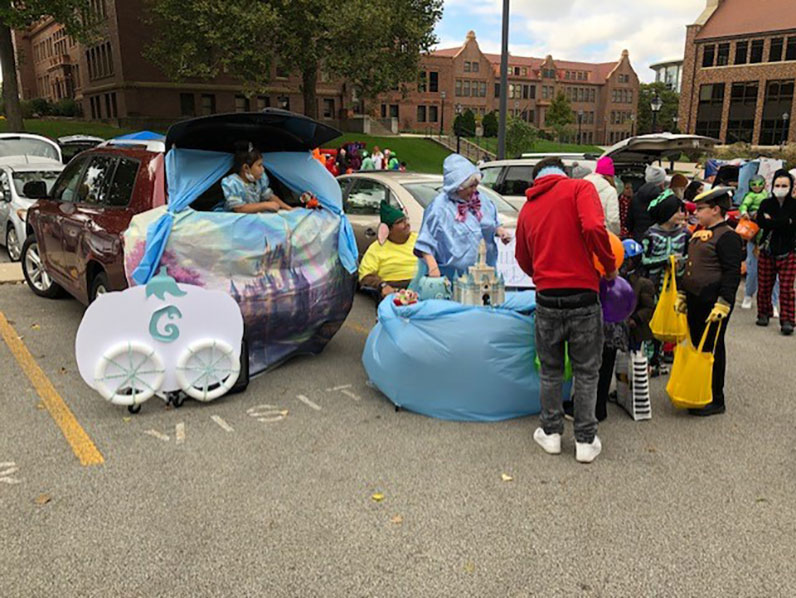 Photo courtesy of NowDecatur.com
Inside the University Commons, masked visitors could enjoy movies, snacks, giveaways and a costume contest. The first 50 visitors at Boo at MU also received gift bags.
Nicole DeLiberis, director of campus life for residential communities at Millikin, says the event is held each year as a way for families to celebrate Halloween in a safe environment.
"We welcomed close to 200 people … a lot of great trick or treaters in a lot of great costumes," DeLiberis said. "In previous years we hosted the event in residence halls and we hope to revisit that option in the future, but for now we believe the central location is best for our community members."