BluSolar has impressive showing at Cleantech University Prize Competition
Millikin University student-led startup BluSolar had an impressive showing at the Cleantech University Prize (UP) Pitch Competition on Feb. 9, finishing in second place. The competition, sponsored by the U.S. Department of Energy, was held at the Polsky Center for Innovation at the University of Chicago, and featured eight innovative university-based cleantech companies in the Midwest competing for a chance to win $50,000.
As one of the top three finalists from the Midwest region pitch competition, BluSolar has advanced to the DoE National Cleantech UP competition in June for a chance to win $100,000. All three teams will also be featured at Clean Energy Trust's (CET) annual CET Challenge investment program in May.
BluSolar is a cleantech startup that offers research and development services pertaining to the cryogenic treatment of photovoltaics. Working in conjunction with 300 Below Inc., the world leader in commercial cryogenic processing solutions, BluSolar provides tailored solutions for solar manufacturers or distributors wishing to enhance their product via cryogenic treatment.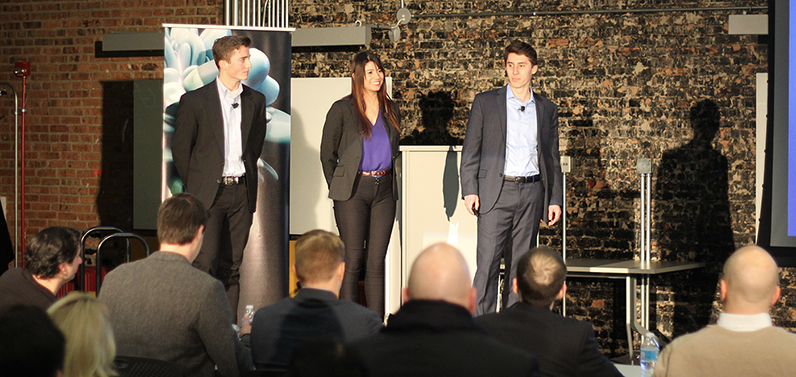 The startup is a joint venture between students from the Millikin Institute for Science Entrepreneurship (ISE) and students from Millikin's Center for Entrepreneurship (CFE). The students are working under the guidance of Julie Shields, director of Millikin's Center for Entrepreneurship, and Dr. Casey Watson, associate professor of physics and astronomy at Millikin.
"Our students delivered an outstanding pitch to the judges," said Dr. Watson. "After only a few, intense months of fast-paced work, we have determined that 300 Below's cryogenic treatment significantly improves the efficiency of monocrystalline solar cells. To take this project from concept to well-established and independently corroborated scientific results to mature commercialization/business model in less than six months is truly remarkable, and all that hard work is beginning to pay off."
According to Estefano Martinez, a sophomore business major from Zionsville, Ind., and CEO of BluSolar, when certain materials are cryogenically treated, molecular structures are permanently realigned in a way that can improve overall performance. BluSolar has demonstrated a 25 percent improvement in wattage output because of the microstructural changes to the photovoltaic solar cells.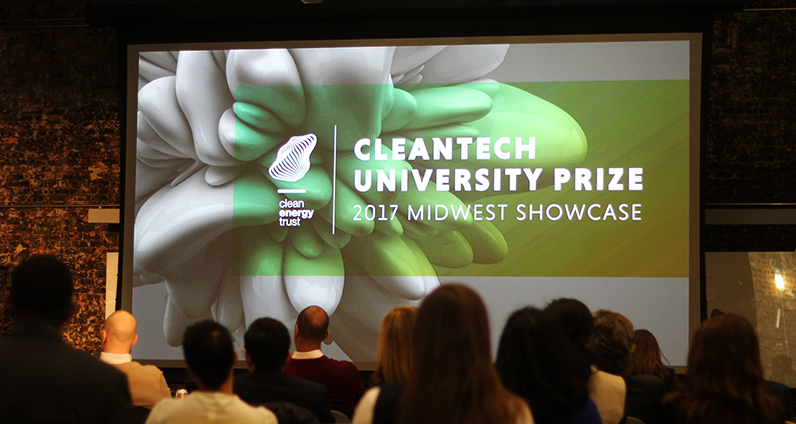 "It was a great experience to pitch in front of Department of Energy officials and a room full of clean energy proponents," said Martinez. "We were extremely happy with how the pitch went. Our team has worked very hard in the months leading up to the event and it was rewarding to be named a runner-up. Most of all, we are looking forward to the DoE National Showcase and the opportunity to work with DoE mentors."
Along with Martinez, Millikin students Hunter Somers, a junior physics major from Heyworth, Ill., and Jocelyn Hernandez, a senior marketing major from Des Plaines, Ill., presented at the competition.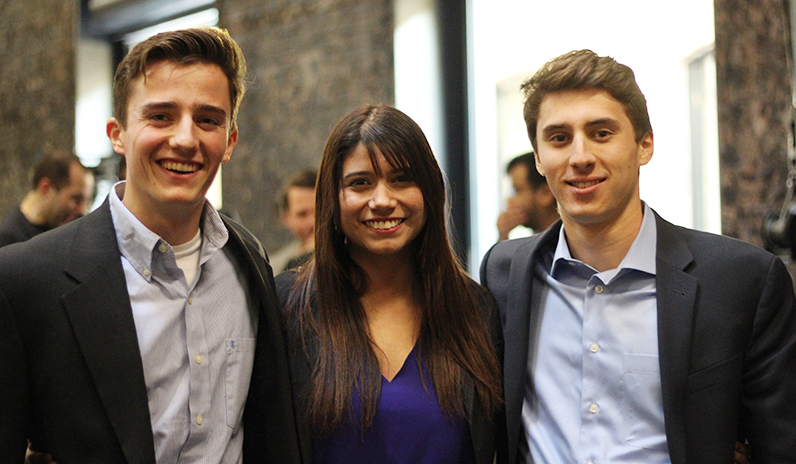 "The experience at the Cleantech UP was unlike anything I had ever done before," said Somers. "As a physics major, I'm used to communicating scientific results to other people. However, I have never had to do a business pitch in front of a panel of judges, so this was definitely a first. We are all very excited to make even more progress in the coming months, and we look forward to impressing the judges when we pitch in June."
Julie Shields noted, "What was impressed upon me as a faculty member was how confident and prepared our students were. I had an opportunity to talk with one of the mentors that was assigned to BluSolar from the Cleantech program, and her comments were how impressive it was that our students took advice so openly and integrated it so well into the final presentation. I credit some of that openness to Performance Learning, and how actual experiences are respected by students and are a part of the learning process with which they are familiar."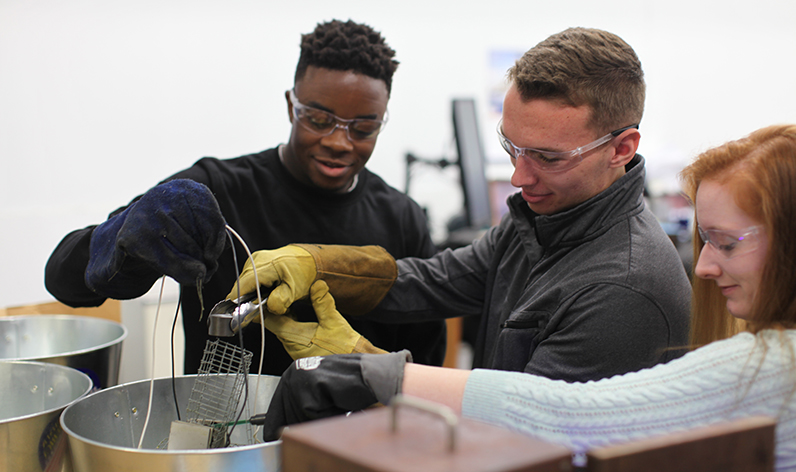 300 Below Inc.
Since its inception, 300 Below has processed millions of pounds of steel and components for thousands of companies around the globe. The company cryogenically treats tooling and knives, saws and endmills, reamers or broaches as well as drills for stress relief and stabilization for numerous companies, saving resources and millions of dollars in tooling expenses for industries worldwide.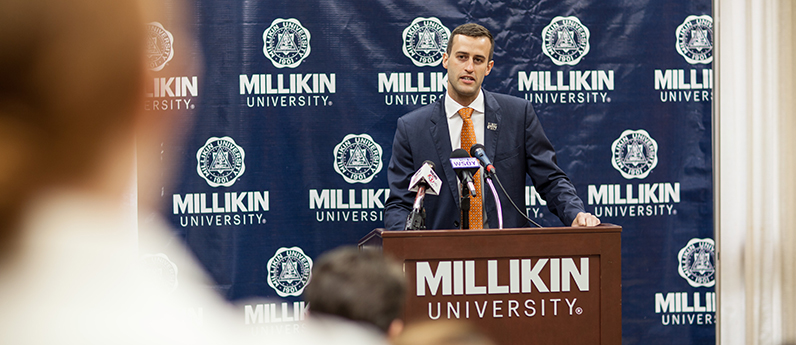 Cleantech UP 2017
Other Cleantech UP 2017 Finalists included startups from the University of Minnesota, Michigan State University, Northwestern University, University of Michigan, Case Western Reserve University and Illinois Institute of Technology / University of Wisconsin-Madison.
Click here for more information about the Cleantech UP 2017 Finalists.