Millikin's Center for International Education hosts 10th annual International Thanksgiving Dinner
Over 40 international students at Millikin University were treated to a tradition Thanksgiving dinner on Nov. 16 at the Center for International Education (CIE) in the University Commons.
Now in its 10th year, Millikin's International Thanksgiving Dinner has become a unique tradition on campus. The dinner started as a collaboration with Millikin's Office of Residence Life and Center for International Education within the International Living-Learning Community in 2007.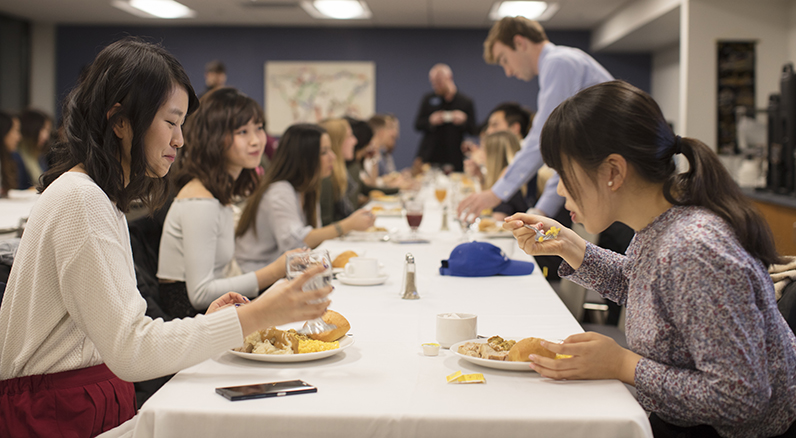 Briana Stephens, coordinator of international student services, and Millikin President Dr. Patrick White were among the guest speakers at the dinner.
"I want to thank you for being Millikin, for being here, for enriching one another's lives in education and enriching the character of Millikin University," Dr. White said. "I always love this event. For me, it's exciting because Thanksgiving is a special holiday and it's fitting that we gather together and celebrate. You are a part of our world and a part of this great university."
Millikin has 56 international students from 24 different countries. Among the students in attendance was Gabriel Gil, a sophomore international business major from Caracas, Venezuela.
"As an international student, it's nice to have these organized dinners and to have everyone together and celebrate an American holiday," Gil said. "Millikin, especially the Center for International Education, has been a home away from home."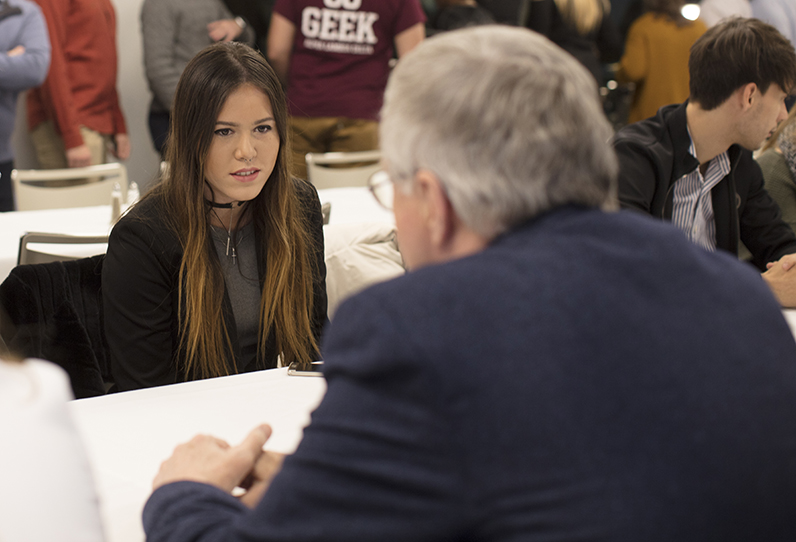 Dr. White added, "Our world is richer for your presence. Be proud of your time at Millikin because we have great regard for all that you have brought to this institution. Millikin would not be Millikin without you."
For more information about Millikin University's Center for International Education, visit millikin.edu/cie.