How a local Millikin student and an international student formed a lasting friendship
Madeline Bethard, a senior communications major from Decatur, Ill., transferred from Richland Community College prior to the start of her junior year. At first, she was having a difficult time adjusting to her transfer. Bethard was excited to meet new people and get to know the students at Millikin, but was concerned she wouldn't find new friendships right away.
"As a transfer, I initially was struggling meeting students since a lot of people already knew each other. But I eventually connected with other students through group work in my classes, and I also met a lot of exchange students as well," said Bethard.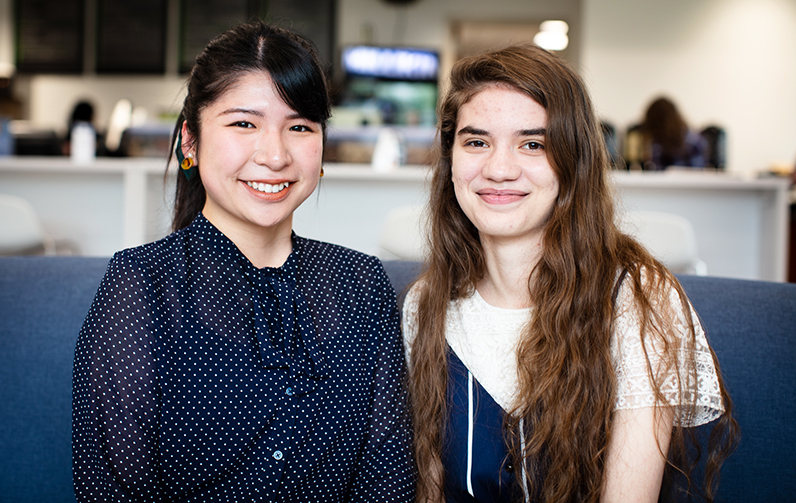 One of the exchange students Bethard ended up meeting was Narumi Kokaji, a sophomore English literature major from Japan. Kokaji arrived in August 2018 coming from one of Millikin's sister schools, Doshisha Women's College of Liberal Arts in Kyotanabe, Kyoto. Just like Bethard, Kokaji was excited to meet the Millikin family.
"I love Millikin, people are so friendly here. I would meet one student and then they would introduce me to their other friends, so I've gotten to know so many people," said Kokaji.
After Bethard and Kokaji initially met, they would exchange small conversations when seeing each other around campus. One day, Kokaji reached out to Bethard asking her if she wanted to get lunch together. From there, Bethard and Kokaji's friendship grew immediately.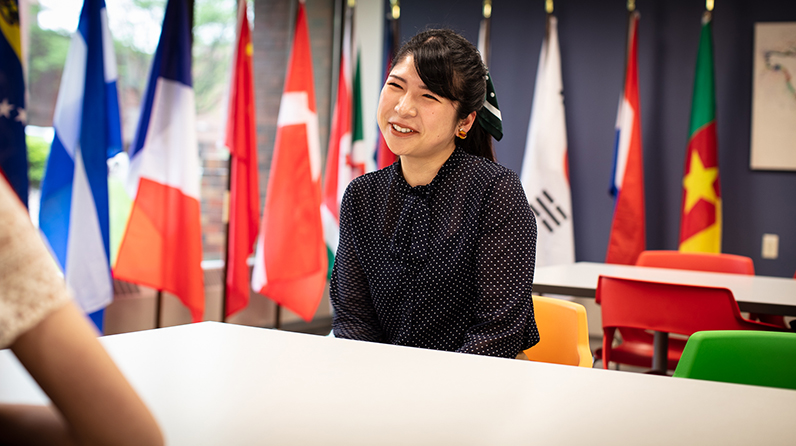 "One of the first times we hung out was when I invited Narumi to the James Millikin Homestead during Homecoming Week," Bethard said. "In fact, at Christmas we actually went back to the James Millikin Homestead with my family and we took some pictures there together."
Kokaji added, "We've also cooked a lot together. I've had her over to my apartment and we make Japanese food. It's such a fun time."
The two not only enjoy spending time together, but they help each other in more ways than one. Kokaji has been working on her English for some time now and would love to teach English back in Japan. However, she currently struggles to fully comprehend the English language.
"Madeline helps me understand my assignments since sometimes I don't always know what is being asked of me," Kokaji explained. "She's so encouraging. I always make mistakes with my English, but she is so patient and helps me correct it."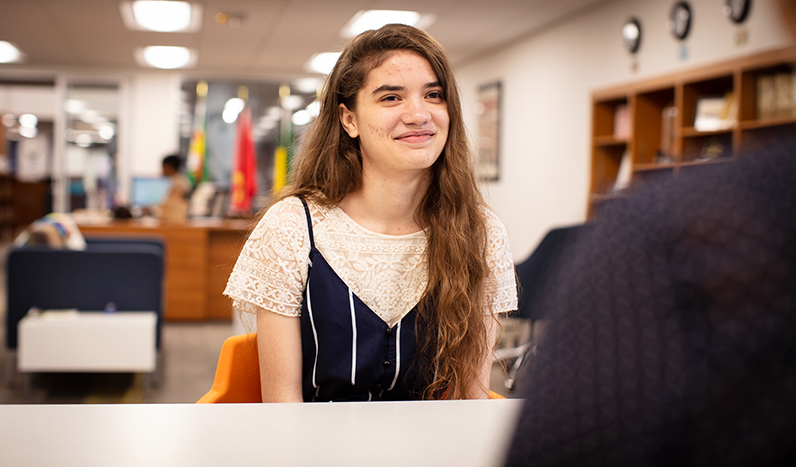 Bethard is more than willing to help, and rightfully so since she also has a passion for teaching others English. Her most recent internship involved teaching English online to students in Brazil.
"I love being able to talk about my experiences and culture with others. And I especially love helping teach them the English language," said Bethard.
Bethard and Kokaji are quite the duo, however, Kokaji's time at Millikin recently came to an end as she returned to Japan following the spring 2019 semester.
"I had mixed feelings about leaving. I couldn't wait to be back home, but saying goodbye was hard," Kokaji said.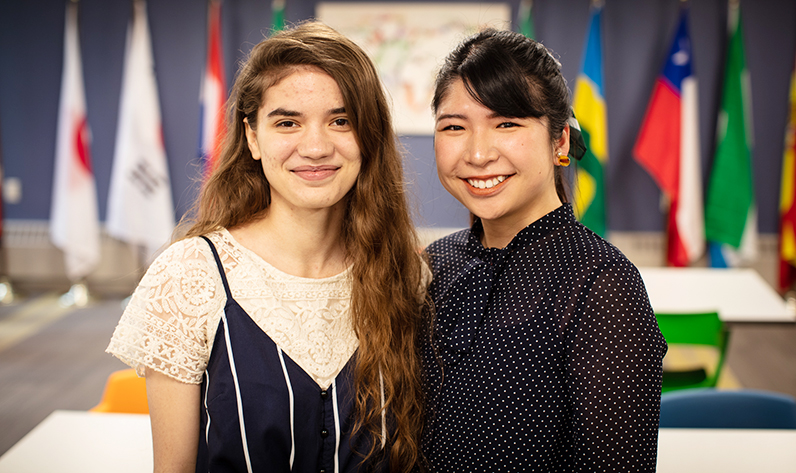 With Kokaji leaving, you would think her and Bethard would be upset about their separation, but it's actually just the opposite. Their friendship has developed to be so strong that it was not necessarily a goodbye, but rather a "see you later."
"I'm happy that she is back home. Yes, we won't get to hang out like we usually do, but we are going to Skype a lot," said Bethard. "And she asked me to come visit, which I most definitely will be taking her up on."