New Millikin students take first steps on journey
New students who become a part of the Millikin University community are quickly introduced to the incredible breadth of academic, leadership and co-curricular opportunities during New Student Welcome Week and it all starts with move-in days on campus.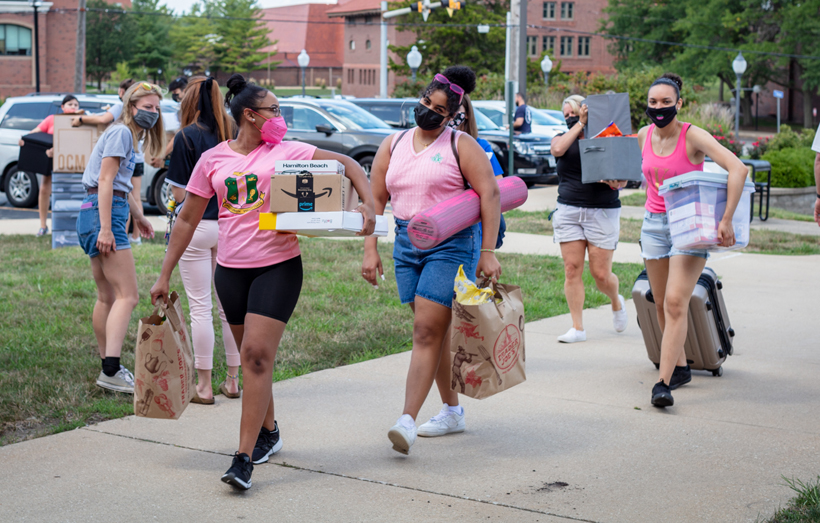 The members of the Class of 2025 made the trek to Millikin University's campus to move into their residence halls Aug. 14-17. Thanks to campus leadership and the help of Student Experience Ambassadors (SEAs), it was a seamless transition for the newest Big Blue students.
"We had a lot of volunteers helping to move items, students interacting with each other positively and what seemed to be a sense of relief as we welcomed in the Class of 2025 with open arms," said Nicole DeLiberis, director of Campus Life Residential Communities at Millikin. "The paraprofessional student leaders have really demonstrated a sense of pride for Millikin and, like all of us in the Office of Campus Life, excitement to welcome a new group of people to campus to experience the Big Blue."
Close to 350 students moved into the residence halls between Aug. 14 and 17. Student Experience Ambassador Allison Banks said it was exciting to see the campus filled with activity.
"As a student experience ambassador, I feel like we've been planning for welcoming the Class of 2025 onto campus forever and actually having them here on campus feels like the celebration we've been waiting for," Banks said. "Seeing the dining hall filled with students forming new relationships, the quad filled with activity and excitement, and the residence halls full and buzzing makes the work we've been doing and the preparation all worth it. I'm so excited to get to know this group of students and can't wait to see all they contribute to the Big Blue."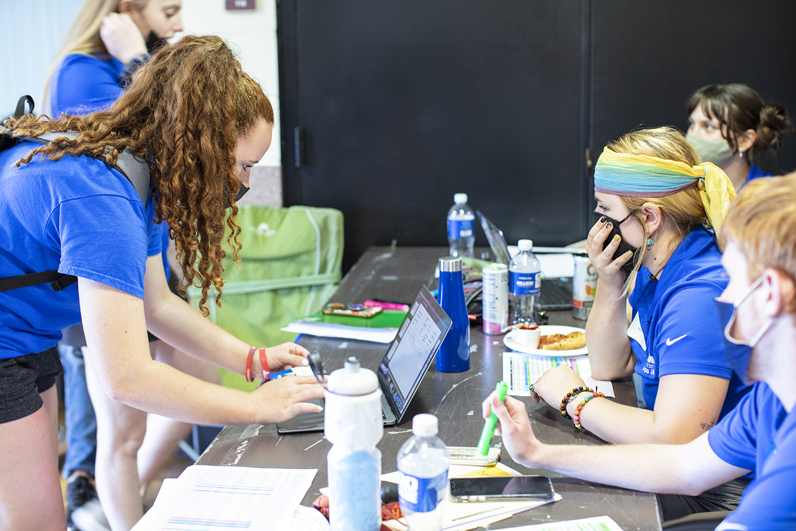 Senior Madeleine Erdmann added, "It is such an exciting experience to see so many new faces around on campus. I love being able to help and support the new students at the beginning of the school year to make their time at Millikin as enjoyable as possible. Especially during New Student Welcome Week, it's been important to keep the energy and positivity up so we can set the tone for the semester."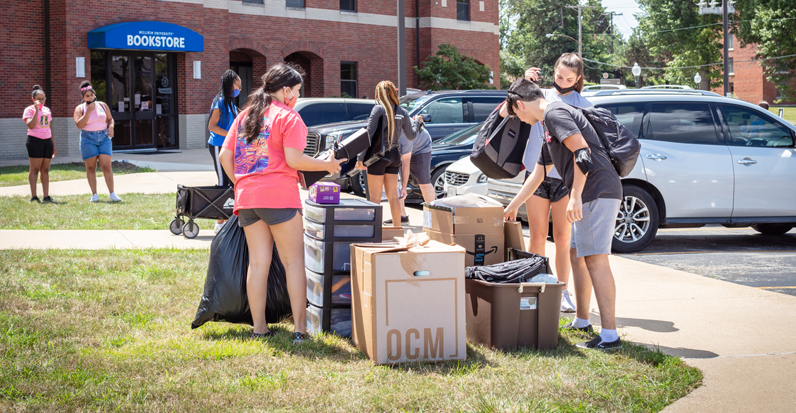 New Student Welcome Week wraps up with Opening Convocation on Sunday, Aug. 22 at Kirkland Fine Arts Center followed by the first day of classes on Monday, Aug. 23.