How the Tabor School of Business is staying resilient during the pandemic
Our newest issue of Millikin Magazine takes an inside look at Millikin's 16th President Dr. Jim M. Reynolds and how the university has adapted during the time of COVID-19.
To see more from the fall 2020 issue of Millikin Magazine visit millikin.edu/magazine.
In the Tabor School of Business, faculty, staff and students are collectively building a normal.
"A better normal. Faculty are agile and optimistic. They are leveraging technology to offer Performance Learning projects and personalized education," said Dr. Najiba Benabess, dean of the Tabor School of Business. "Some students are able to attend class in person, and others are able to join remotely and participate in real-time class discussion."
The pandemic is helping the Tabor School of Business be a stronger and more resilient school of business as faculty are working very hard to create learning environments that encourage students to interact, engage and perform.
This was evident this past fall [2020] as Ed Weber, clinical instructor of management information systems, led students in assisting the Children's Museum of Illinois in a Performance Learning project that benefited the organization.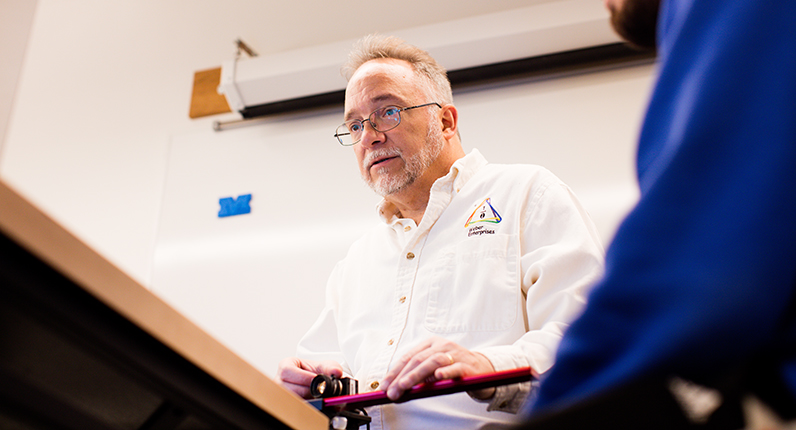 Ed Weber, clinical instructor of management information systems
The former CEO of the Children's Museum, Amber VanMeter Kaylor, Class of 2006/MBA 2016, is a member of the Tabor School of Business Dean's Business Council (DBC). Kaylor reached out to Dr. Benabess to discuss some of the challenges that the Children's Museum was experiencing due to the COVID-19 pandemic. Dr. Benabess put a call out to Tabor faculty to see about a potential opportunity for a project. Weber knew it would be perfect for his Systems Analysis and Design course.
"Very quickly, the class recognized that the primary issues that the Children's Museum are working through are not systems issues at all — but rather pandemic issues," Weber said. "When the primary activity of the Children's Museum is to provide hands-on exploratory and fun activities for children — and then a pandemic comes along and prevents all of the specific things that the Children's Museum offers — then it requires some significant outside-of-the-box thinking and analysis to come up with some new ideas for temporary revenue sources."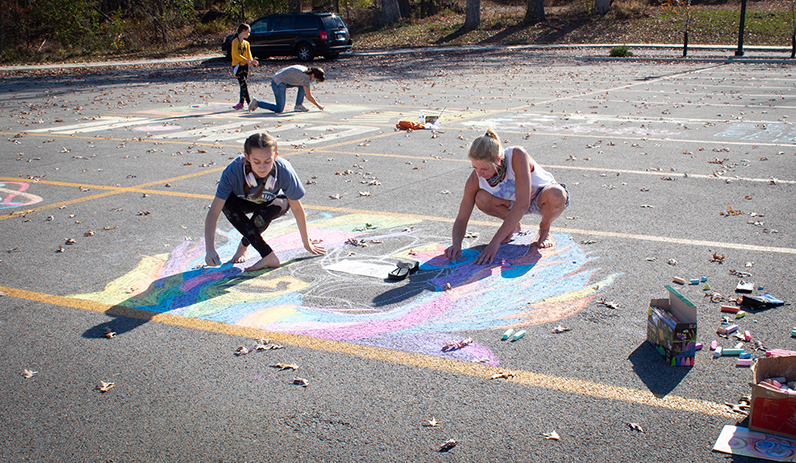 Weber added, "We discussed in our class at length the old adage that if the only tool in one's toolbox is a hammer, then every problem or opportunity starts to look like a nail."
The class fully recognized that the current need for the Children's Museum was not a systems issue at all, but rather an interim funding need. The students began applying their newly developed analysis and design skills, but applied them in the context of developing immediate, short-term and long-term supplemental funding ideas for the Children's Museum to consider.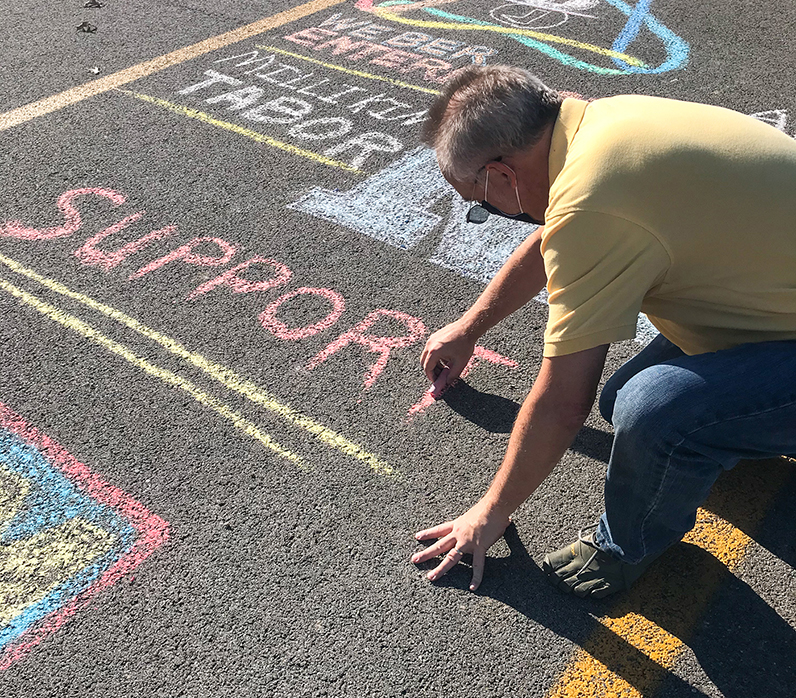 Some of the ideas were presented and accepted by the Children's Museum early on in the semester. The class spent the rest of the semester on designing and implementing strategies for the accepted projects.
Throughout the project, the students worked remotely with online meetings and class sessions. The students recognized this as another opportunity to improve their online meeting skills with an expectation that it would become an ongoing work requirement at many potential hiring organizations in the future. The students also used the fall semester's online class environment as a means to hone their remote interpersonal skills.
"The students adapted phenomenally to their 'new normal.' They quickly came to understand some of the limitations of the remote environment, and how important it is to be able to really make sure that true communications and understanding between the parties took place," Weber said. "While there were, understandably, a couple of missteps early on, the students showed exceptional resiliency by learning very well from those early mistakes, and they impressed both me and the client with their efforts and successes."
Dr. Najiba Benabess
Dean of the Tabor School of Business
This pandemic reminds us that we are all connected like never before. We are called upon to be our best selves, with patience, understanding and compassion. We are collaborating with local high school teachers to support their efforts teaching and serving their students more effectively in this new distance-learning environment. We are also partnering with local small businesses to assist them with some challenges they are facing due to the pandemic, and we are serving as an active member of the Greater Decatur Black Chamber of Commerce to support their mission and advance their goals to develop, educate and empower African-American businesses. Collectively, we can build a better normal with equitable access to education for all students.