Millikin theatre students practice auditioning skills
Audition week at Millikin University's School of Theatre and Dance is an eventful and impactful opportunity for theatre students to not only land roles, but prepare for future professional work. This year's audition week took place in late January 2018.
"Hopefully the students learn that preparation helps them to come to auditions relaxed and that relaxation helps them give their best performance," said Sarah Crockarell, visiting instructor in Millikin's School of Theatre and Dance. "If students are called back for multiple shows, then they have a very busy week, and hopefully that helps them develop the ability to be flexible and to make choices and have fun performing in callbacks."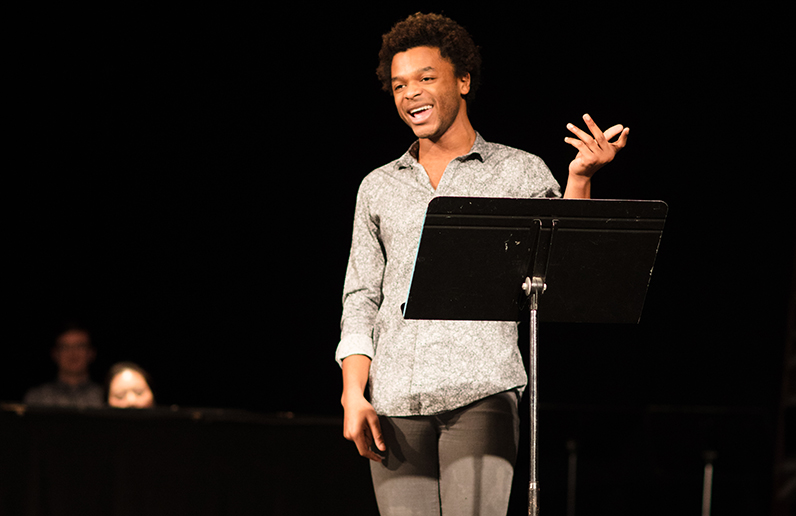 In addition to the spring mainstage productions, such as "Mr. Burns, A Post-Electric Play" and "The Phantom of the Opera," the students also auditioned for productions at Pipe Dreams Studio Theatre, Millikin's student-run theatre production company.
"Typically we begin by learning the dance combinations. Students will come in groups between 20 and 40 and they are taught the combination and it's their job to learn that combination for the auditions," said McKena Silva, a senior musical theatre major from Mills, Wyo. "Then we're normally given two minutes to perform a monologue and a song on the Kirkland stage."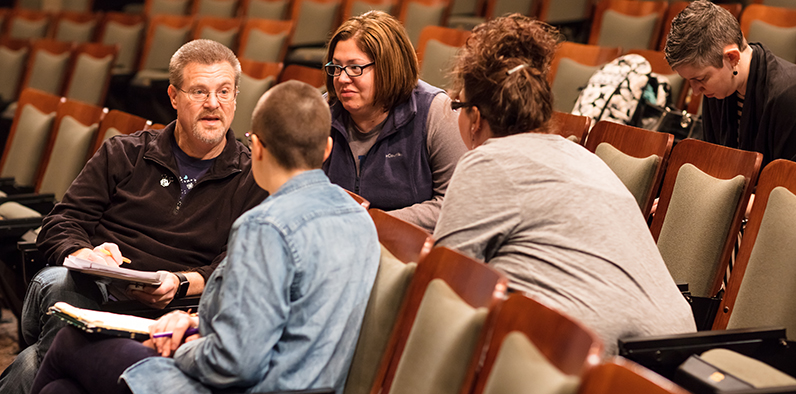 Sarah Crockarell says callbacks are about giving the students opportunities to practice making auditions a regular part of their routine since professional actors spend a lot of time auditioning.
"I look for people who are confident and make interesting choices and have fun with the people they're working with," said Crockarell. "I want to cast people who are going to work with others and who are curious and brave, not people who are insecure and unwilling to connect with other actors. Most of that comes out in callbacks, but you can see people's attitudes in the monologue auditions as well."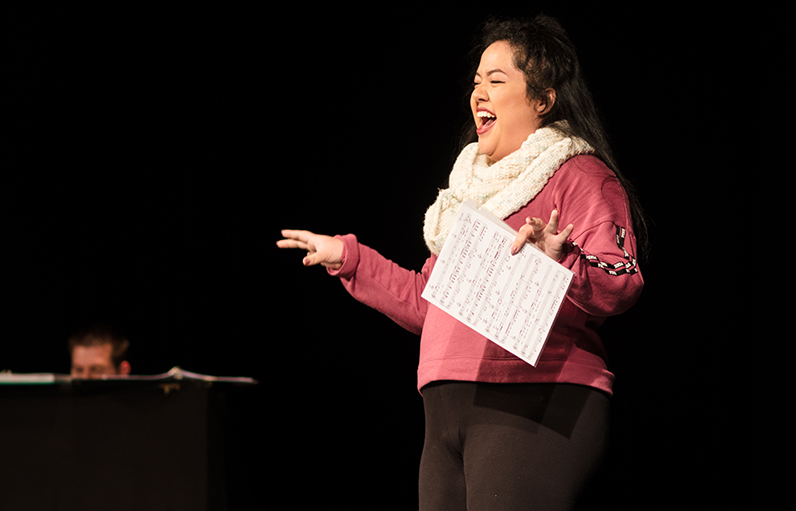 Many of the auditions take place on the Kirkland Fine Arts Center stage which Crockarell says can be good because it is an intimidating space.
"There's a lot of excitement through the whole program during the week because no one knows what the rest of their semester will be like and then suddenly they do," said Crockarell. "I love audition week because finally having a cast for a show you've been thinking about, talking about and designing and preparing for is great fun."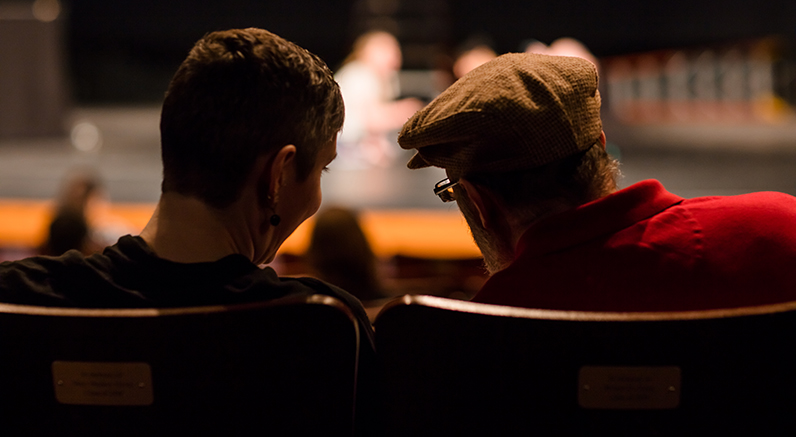 This year, McKena Silva helped with the choreography aspect of audition week. Silva says it's all about knowing what your strengths and weaknesses are and putting yourself in the best light.
"When I started as a freshman I didn't know what to expect," said Silva. "For me, the biggest thing I learned was to control my breathing. I still feel small whenever I first walk out onto the Kirkland stage, but remembering to take that breath before I start is the biggest thing."
Crockarell says it's absolutely imperative that students practice auditioning skills regularly while they're in school because if they plan on pursuing acting professionally it will be a large portion of what their "job" will be day to day.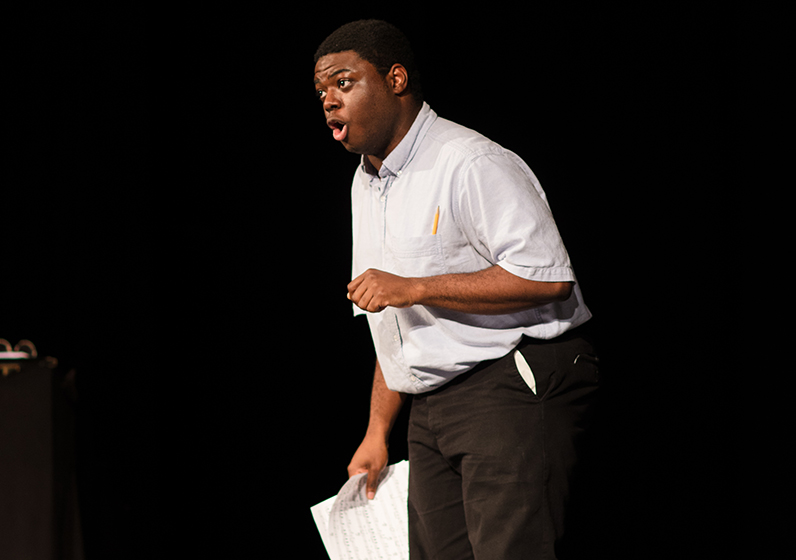 "If you are a professional actor, especially in a big market like Los Angeles, New York or Chicago, your job is to find and go to auditions," Crockarell said. "There is no time to fret over not getting a certain job because you should be focused on scheduling and preparing for auditions. The more we can get our students used to this idea and trained to audition confidently and well, the more we are preparing them for professional work."
See this article and more in Millikin University's 2018 Spring edition of Family Matters.