Student awarded four-year full tuition theatre scholarship
Millikin University in partnership with the Broadway Dreams Foundation, a premiere performing arts education nonprofit organization, is pleased to announce that the University is awarding a four-year full tuition theatre scholarship to student Jeri Leader of Ontario, Canada.
Established in 2016, the Millikin University/Broadway Dreams Scholarship offers a talented Broadway Dreams alumnus, who may not otherwise have the resources to continue their training at the university level, a path to following their dream of becoming a working professional in the highly competitive national theatre community.
"Through our partnership with the Broadway Dreams Foundation, we are able to bring the rising costs of a college education into reach for a talented, deserving student each year while gaining connections with the professional industry that helps broaden the kinds of Performance Learning opportunities we are able to offer our students," said Sean Morrissey, artist in residence at the Millikin School of Theatre & Dance. "As our relationship grows, so does the number of Broadway Dreams alumni who are finding Millikin to be an excellent fit for helping them reach their educational and career goals."
Established in 2006 by casting executive Annette Tanner, Broadway Dreams Foundation empowers aspiring young artists through performing arts training with a focus on the acting, voice and dance disciplines. The organization has inspired more than 10,000 students globally and awarded over $1 million in financial needs-based scholarships, providing youth and young adults of all socioeconomic backgrounds with performance training, life skills building and mentorship opportunities from the entertainment industry's most distinguished talents.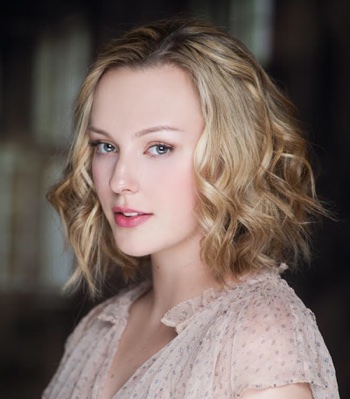 Jeri Leader has a long history with Broadway Dreams, having attended intensives in Toronto, Canada; Philadelphia, Pa.; and Charlotte, N.C. Leader also spent two summers at the prestigious Stratford Festival Theatre Arts Camp in Stratford, Ontario, working in the Shakespeare Intensive Workshop alongside directors Ash Knight and Eli Ham.
Leader also trained at the Bravo Academy of Performing Arts in Toronto where she was cast in four productions: "The Mystery of Edwin Drood," "Anne & Gilbert," "Legally Blonde" and "Newsies." Yearly, the Bravo Academy of Performing Arts produces approximately 10 full musical productions and nearly 100 events which include recitals, galas, concerts and workshops.
Leader has also taken part in Bravo Academy's New Musical Theatre Intensives which trains young and emerging artists in new methods and styles to prepare them for professional opportunities. Leader was cast in the last three shows through the New Musical Theatre Intensives: "The Crack of Doom," "#Hashtag the Musical" and "Super School."
For more information about the Broadway Dreams Foundation, visit broadwaydreams.org.
Millikin School of Theatre & Dance
Millikin Theatre and Dance produces numerous performances in venues on and off-campus, including musicals, plays, operas, children's theatre and dance concerts, as well as productions through its student-run theatre company, Pipe Dreams Studio Theatre.
Millikin's School of Theatre and Dance is a nationally recognized program, offering conservatory-style training rooted in a liberal arts education. The School of Theatre and Dance's approach to education offers students valuable insight and hands-on experiences that will prepare them for professional success. Millikin's respected theatre alumni are routinely hired for productions in television, film and live theatre, including top Broadway shows and major regional theatres throughout the country.
The School of Theatre & Dance will also be entering into a new era this fall with the opening of the new Center for Theatre & Dance. The new Center offers a centralized location for creativity to be cultivated, fostered and displayed, and provides a new venue for Millikin performing arts to delight, inform and inspire audiences. The $29 million project features a 260-seat flexible theatre, which includes an orchestra pit, balcony and tech gallery with a tension wire grid. The new building also features lighting and sound labs, a costume studio, a costume classroom, collaboration spaces, and offices and support facilities for current staff with room for growth.
Located in the middle of campus, Millikin's new Center for Theatre & Dance will also incorporate four acting studios, two dance studios, two design classrooms and practice rooms as well as all new modern theatre equipment and LED lights.