Millikin students awarded for artistic creations at 2018 ADDY Awards
Millikin University arts technology students Tyler Clemons and Alec Reyes were recognized for their artistic creations at the 2018 American Advertising Awards (ADDY) regional competition on Feb. 22 in Peoria, Ill. The ADDYs are the advertising industry's largest and most representative competition receiving over 40,000 entries each year for local American Advertising Federation Club (Ad Club) competitions.
Clemons, a senior arts technology major from Decatur, Ill., earned Gold and Silver ADDYs, while Alec Reyes, a senior biology - allied health track major from Mt. Zion, Ill., also received a Gold ADDY and Best of Show in the student category. A Gold ADDY is recognition of the highest level of creative excellence, and entries that are also considered outstanding and worthy of recognition receive a Silver ADDY.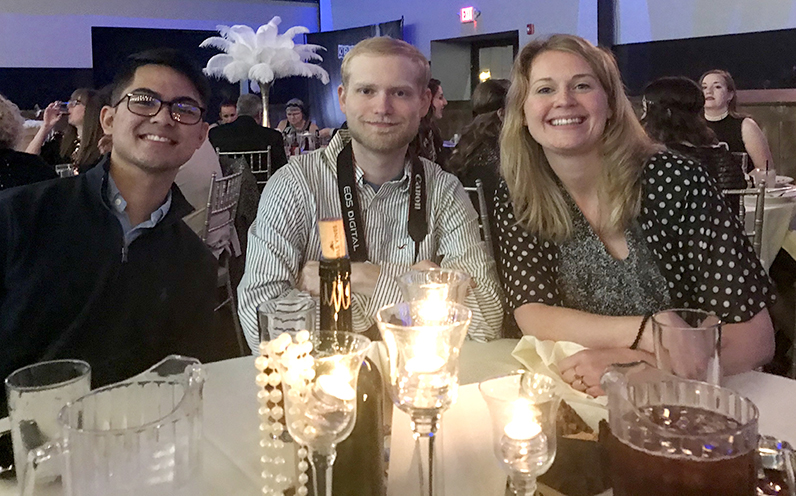 "I am thrilled that Tyler and Alec were recognized for the outstanding work that they have been producing in the classroom and through internship experiences," said Jessa Wilcoxen, associate professor and chair of the Arts Technology Department at Millikin. "I look forward to mentoring our students through the American Advertising Award application process again next year and I hope to have even more students involved."
Clemons' concentration is in visual media where he learns animation techniques. He received the Gold ADDY for his Founders, Failures and Food logo bump. He earned the Silver ADDY for his Heroic Age Studios logo bump which included pre-made animation loops. Clemons served as an intern at Heroic Age Studios, a video and art production studio, during summer 2017.
"I am learning about various forms of art and animation, different techniques that can be used in those mediums, and getting the necessary experience needed to practice my craft," Clemons said. "I have grown in that I have gotten better at managing my different assignments."
Clemons aspires to work for an advertising agency where he can make animated commercials and banners.
"For the time being, I think I'd be best working in an advertising agency," Clemons said. "I plan to do my own work on the side, and hopefully I'll get good enough to be able to make my own work of art."
Alec Reyes created his award-winning project, titled Contemporary Voices, during the fall 2017 semester for a Computer Art and Design orientation course. His project also won the People's Choice Award at the 2017 Fall Arts Technology Expo.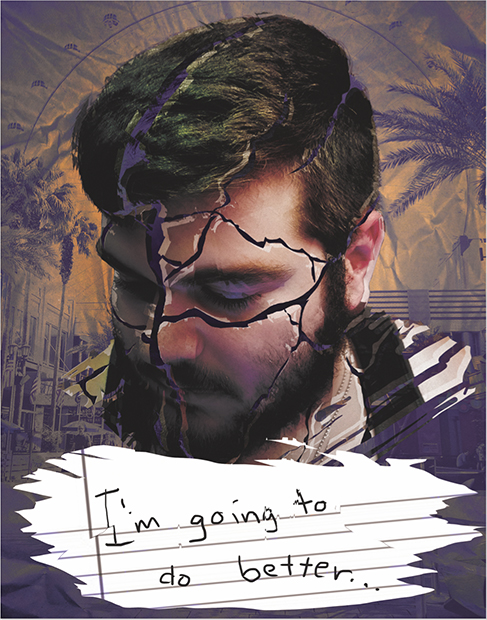 "The project is a poster I created based on personal stories from other students and the feelings I got from the stories," Reyes said. "The Arts Technology program at Millikin has introduced me to a lot of possibilities that I didn't know existed."
Works submitted for ADDY Awards are judged first at regional competitions and are scored by outside judges on a rubric. Gold ADDY projects automatically move on to the district competition where ADDY winners compete in 15 district competitions. District ADDY winners compete in the national stage of the American Advertising Awards.
Millikin University's Arts Technology major challenges students to use creativity, innovation and technology to design media and original content that solves artistic and business problems. The major prepares students to work in a variety of arts, business and entertainment industries.