Anderson comes to Millikin after 12 years at Washington University in St. Louis
Millikin University Director of Athletics Dr. Craig White announced Paul Anderson as the new head coach of the Big Blue men's soccer program on Jan. 15, 2020.
Anderson comes to Millikin after spending the last five seasons as the full-time assistant coach and recruiting coordinator for the Washington University in St. Louis men's soccer program. Anderson has been a part of the Bears program for 12 years.
"We are extremely pleased to add Paul to our coaching staff," said White. "His knowledge of the game and passion for working with student athletes makes him a great fit for our program. WashU is an outstanding institution with a winning soccer program and we believe Paul's experience with that program will be very beneficial to moving Big Blue men's soccer to the next level."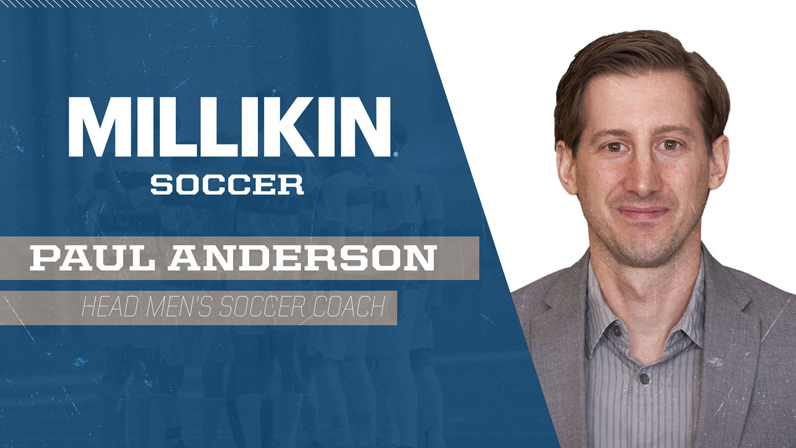 Anderson added, "Firstly, I would like to thank the WashU athletic department, all of the student athletes and families that have been a part of my time with the men's soccer program. I am especially grateful to head coach Joe Clarke for taking a chance on me and helping me develop the skills and knowledge to become a head coach. Secondly, I would like to thank the search committee and Athletic Director Dr. Craig White for having the confidence in me to lead the Millikin men's soccer program. I am looking forward to working with them in an exciting new role. I am eager to get started with this transition to give the student athletes the best possible experience."
In his 12 years working under Clarke, the Bears accumulated an overall record of 121-62-30. WashU recorded seven seasons with at least 10 wins, including a 14-1-5 effort in 2010. The Bears made five NCAA Tournament appearances, including three straight from 2010-12, and advanced to the second round in 2010, 2011 and 2015.
Anderson helped lead the Bears to eight top four finishes in the University Athletic Association (UAA) conference in his 12 seasons, including a second-place finish in 2010 and back-to-back UAA titles in 2011 and 2012. He was also part of the UAA Coaching Staff of the Year in 2011.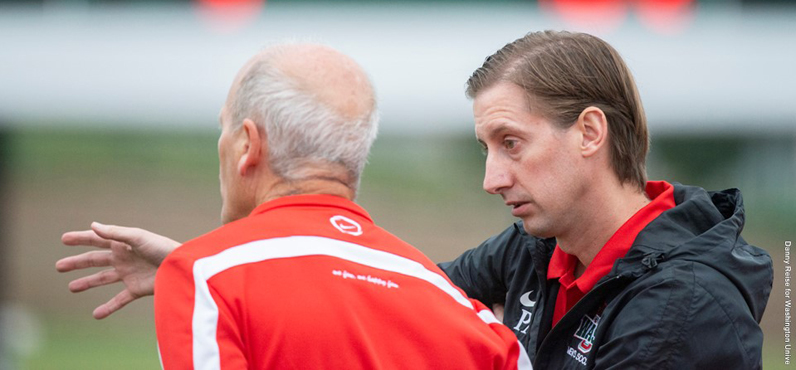 Anderson also mentored three student athletes that received All-America honors, 27 All-Region and 62 All-UAA. Off the field, WashU had four Scholar All-Americans, 18 CoSIDA Academic All-District and 167 Academic All-UAA honorees.
A native of Jarrow, England, Anderson joined the Bears' staff in 2008. He coached for the Lou Fusz Soccer Club in St. Louis for three years, beginning with the U10 team in 2009 and serving as the team's head coach through its U12 season. He earned his National Diploma from the National Soccer Coaches Association of America (NSCAA) in 2009, and his Advance National Diploma in 2010. Anderson added his USSF D License in 2019.
Prior to coming to WashU, Anderson worked with both boys and girls teams U10 to U14 as a coach and trainer for the Universal Sports Group in Simsbury, Conn. In 2007, he was the coach for the U10 girls, and U13 and U16 boys teams for the Swalwell Juniors Football Club in Swalwell, England.
Anderson earned a degree in coaching science with sport and exercise science from Manchester Metropolitan University in Alsager, England, in 2004. He and his wife, Jennifer, have a daughter, Madeline (6) and a son Ryan (2).